For some people, Liverpool's season has now become about the Champions League and nothing else. I'm concerned about that attitude. Don't get me wrong, I'll be delighted if we manage to win our sixth European Cup and I firmly believe that there is not one team left in the knockout stages that we should be afraid of. Yet there's a chance that certain supporters will be under-whelmed if we finish this campaign without any silverware. As much as some may not like to admit it, the club is still only just recovering from the civil war that took place during the Hicks & Gillett era. Our title challenge under Brendan Rodgers has perhaps led Liverpool fans to think that that is once again our norm, yet it's far from it. After the American Cowboys took over in February of 2007 we steadily got worse, with league finishes of 4th, 2nd, 7th, 6th, 8th, 7th, 2nd, 6th, 8th and then 4th. Last season's top four finish will hopefully be the beginning of our return to being one of the best team's in the country, but there's still a long way to go.
One of the worst things to happen to teams like Liverpool in recent years is the Leicester City title win. Not because Leicester won the title, though there are a number of supporters who were aggrieved at that, but because it led sections of our fanbase to believe that we could do it in the same way that they did. Yet there's a reason that they were 5,000/1 shots and more teams don't spring from nowhere to win the Premier League. The reality is that your very best chance at challenging for the title is to go through a period of sustained consistency. The last three times that Liverpool have finished second (and the only times we've done so since the change in league format) we've fallen off a cliff the following years, dropping around twenty points. We're now in a position where a second-place finish is a genuine possibility and we shouldn't be turning our noses up at that because we want a trophy. If we can finish second and maintain our momentum into next season then there's really no reason why we can't challenge Manchester City in 2018-2019. If we hope to do that then our next ten matches are crucial, so how might they all pan out?
Newcastle United – Home
Many people are afraid of the visit of Newcastle this weekend. I can understand why, too. The Geordies have only conceded more than two goals five times in their twenty-eight games to date, after all. This is a Rafael Benitez side and Liverpool supporters know more than most how good the Spaniard is at getting impressive results against 'better' teams than his. Yet I also think that we're busy looking at Rafa's career as a whole rather than his time as Newcastle manager. Yes, they've only conceded more than two goals five times in the league, but who were those games against? The first was a 3-0 home loss to Watford, with a 4-1 loss at Old Trafford coming in their next game. December saw them concede three at home to Leicester and the same number at Stamford Bridge, before they lost 3-1 to City in January.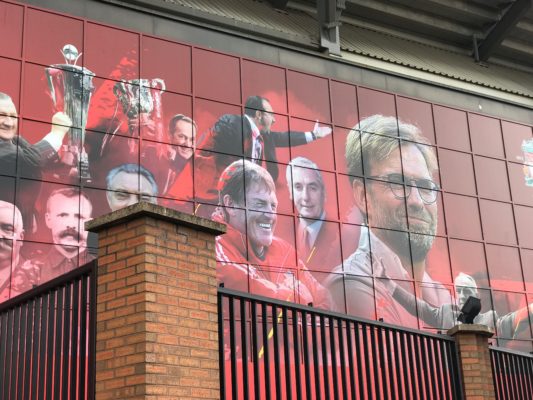 Losses to Manchester United and Manchester City suggest that they can be got at, then. Yes, it will be a tough game But then we said the same thing about West Ham and look how that turned out. I think if we consider this match dispassionately and look at the facts rather than our fears of seeing a 'same old Liverpool' performance, we'll have to admit that we're playing too well and they're not quite good enough to cause us major problems. Results can always throw up a surprise or two, of course, and Manchester United's loss to them recently suggests Benitez still knows how to do it when it counts. For me, though, this has to be three points for the Reds.
Manchester United – Away
Will Jürgen Klopp give his big guns a rest for the visit of Porto in the Champions League Last Sixteen second-leg? You'd hope so, despite the manager's recent declaration that he will 'go strong'. With a trip to Old Trafford on the back of it, I'd like to see the likes of Dominic Solanke, Danny Ings, Alberto Moreno and Ragnar Klavan given a run out against the Portuguese side. We've failed to get a result against United too many times to be cocky about our trip to face Mourinho's men and they've also got some big results themselves in recent times. Wins over Spurs and Chelsea at home mean that the 'Theatre of Dreams' remains a tough place to visit.
That said, José Mourinho has been far too dependent on his goalkeeper in recent times and it's more than possible that Liverpool will be able to exploit that. Our front players are absolutely on fire at the moment, so it will be interesting to see what happens when the unstoppable force comes up against the immovable object. David de Gea was beaten at his near-post in the recent Chelsea match, proving that he is human after all. I know some of the more skeptical Liverpool supporters don't like it when people say we can beat our rivals, but I really fancy our chances of taking all three points from Mourinho's men in a week's time. That said, if we beat Newcastle then we can go into this one thinking of it as a free hit, which is no bad thing.
Watford – Home
Ah, that frustrating 3-3 draw at the start of the season. Jürgen Klopp loves a good revenge story, so I can see him doing his utmost to ensuring that we take all three points from the return visit. Whatever happens, let's just not give Troy Deeney an excuse to act the 'Big I Am' as he has done in the past. Javi Garcia has done a decent job since his arrival at Vicarage Road, but a 2-0 loss away to West Ham suggests that they're far from defensively invincible. They're six points clear of the relegation zone as things stand, with matches against West Brom before us and Arsenal and Bournemouth after us. They might not fancy their chances against the Gunners, but if they go a goal down early at Anfield you have to imagine that they'll conserve their energy for the games they're more likely to win.
Crystal Palace – Away
On the one hand, there's no question that I'd love us to get a result against Crystal Palace and absolutely believe that we can. Yet on the other hand I also remember Roy Hodgson's West Brom getting a result against us after telling my Baggies supporting mate that he's a nasty piece of work and a fraud, so I'm wary.
Our face-rubbing friend came within minutes of getting a result against Spurs last weekend, but the dreadful defending and poor goalkeeping that led to Kane's headed winner suggests that our lads could get a hatful. They're struggling with injuries and the fact that they're currently only outside of the relegation zone on goal difference means they'll be fighting for their lives. It's not going to be the walkover some people think, so I'll take a point from this one.
Everton – Away
April gets started with the Merseyside Derby and a third and final chance for the Blues to actually beat us this season. They left Anfield with a draw thanks to some theatrics from Dominic Calvert-Lewin and a referee desperate to give a penalty, but we effectively ended their season when we beat them in the FA Cup Third Round. Sam Allardyce was supposed to make them more solid defensively but they've proven that they're more than capable of letting a few goals in when they feel like it. They're better at home than on the road, but they're 5-1 loss away to Arsenal at the start of February came hot on the heels of their 2-0 loss at home to Manchester United a few days before.
One thing's for certain, our Blue brethren will be well up for this one. Rightly or wrongly, they'll see this as their chance to 'ruin' our top four chase, despite the fact that we will definitely drop points between now and the end of the season. How we respond to those dropped points will dictate our final position in the league and in the past we've responded very well. I'd love us to get the three points that we were cheated out of in the Anfield fixture, but I can also imagine Everton players crashing into tackles and trying to injure our players in order to impress the home support. If we can emerge from this match with a draw and no injuries then that might well be better than a win and some players getting knocks.
Bournemouth – Home
Without question, the strangest thing about this season is how far from clear the relegation battle is looking. A month or so ago Swansea looked dead and buried, then wins against us and Arsenal brought them back to life in impressive fashion. Bournemouth, on the other hand, looked as though they were going to be pulled into the relegation mire before a couple of wins saw them pull clear. They're five points away form the drop zone at the time of writing, but the ever-shifting nature of this league campaign means it won't take much for them to find themselves in trouble once more. Hopefully by the time we play them they'll be fine and won't be quite as bothered about trying to beat us as if they're looking a relegation battle square in the face. Either way, you have to think we'll have enough to beat them.
West Bromwich Albion – Away
The Baggies have been something of a thorn in our side so far this season. A disappointing draw at home, which might have been a win but for a referee unfairly judging that Dominic Solanke had handled the ball, was one of our most frustrating results to date. Even that wasn't as bad as our FA Cup loss to Alan Pardew's side, who was then able to tell the world what an amazing manager he was afterwards. Will he still be the man in charge when we head to The Hawthorns in April? It's not looking likely, so let's hope they sack him in time for us to avoid the possible 'new manager bounce'. Much nicer if they could just be resigned to their fate instead.
Stoke City – Home
Mark Hughes's men were a little unlucky against Liverpool the past few times we've played them. Roberto Firmino's stunning strike there in last year's run-in was part of what allowed us to finish in the top four, whilst they might have felt the referee let them down in the match at The Bet365 Stadium earlier in this campaign. Regardless, we're a much better team than the Potters and you have to fancy that that will prove to be the case when they come to Anfield with three games to go.
Hughes often used to revert to the 'old' Stoke when they played us under him, but it didn't actually ever really work. Will Paul Lambert choose to play more expansive football, allowing us to punish them repeatedly? I'm relieved, at least, that Jon Walters doesn't play for them any more, put it that way!
Chelsea – Away
How important might this match be for the top four chances of both clubs? If we can beat Newcastle at the weekend and Chelsea lose to Manchester City then we'll be seven points clear of Antonio Conte's side. The'll then need to put in a title-winning performance between now and the end of the season and hope that we collapse out of our current form at the same time. I'm not saying that's definitely not going to happen, but I'd much rather be in our position than theirs. Whether or not this match is about the fight for fourth or out attempts to finish second remains to be seen, but if it's the latter then I think we can go to Stamford Bridge and put on a show.
Brighton & Hove Albion – Home
Liverpool fans that do the aways were hoping for Brighton in August or May, but they meant a trip to their place at that time. Anfield on a sunny day is as good a place to be as anywhere in the country, so let's hope that the clouds have all dissipated by the time this game rolls around and that we're able to celebrate an enjoyable end of the season. If things go absolutely perfectly in the Champions League then we won't be able to knock off for this match, with a European Cup final still to come.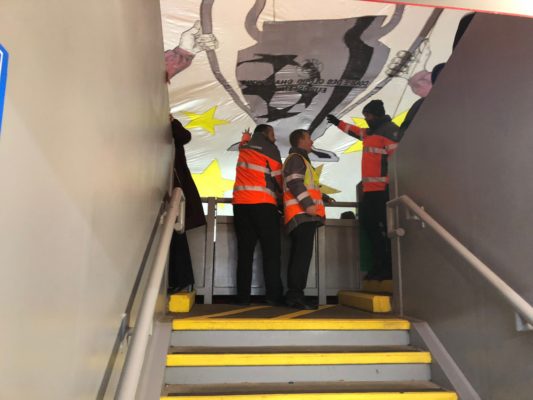 That would truly be dreamworld, so let's hope we're able to head into this game absolutely bouncing. Regardless, there may well be something riding on it if things start to go pear-shaped between now and May and Brighton could easily be scrapping for points to avoid relegation. I think we'll end the season on a high, however.