Earlier in the week I had a look at some of Liverpool's rivals for the top four to see what I could make of their summer transfer dealings. Manchester City, Manchester United, Arsenal and Chelsea are the obvious favourites for the coveted Champions League places, but what about the rank outsiders?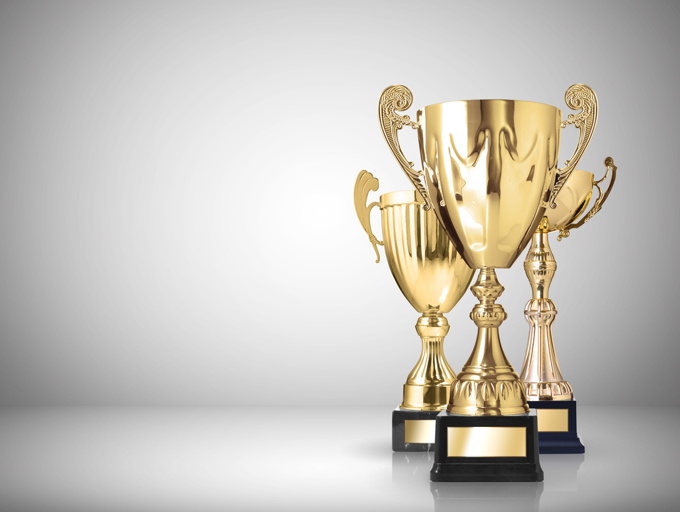 Here I'm exploring the slightly longer-shots for the top spots to see what they did this summer and to ask whether any conclusions can be taken from everybody's transfer business. Will Spurs 'challenge for the title', or will they just hit par? Can Leicester show that it wasn't a miracle but a new Premier League order of business? Is West Ham's move to the Olympic Park the only Gold they're going to win this summer? And what about Everton? Have the finally put together a team that will stop them from talking about Liverpool all of the time?
Tottenham Hotspur
Spurs are one of the most interesting teams in the league. They've got a manager who has got his team playing exciting, attacking football and he's paired that with a young and hungry squad. Last season they were Leicester City's biggest rivals for the top spot, but in actuality they finished with roughly the same number of points as every other year for the past five. Has he made the purchases to take them one step further, or is it more of the same?
The State Of Things Before
Plenty of people, especially Spurs fans themselves, thought last year was the London club's big chance to have a crack at the title. At the very least it was their opportunity to finish above Arsenal. In 2011-2012 Tottenham finished 4th with 69 points. In 2012-2013 they were 5th with 72 points. In 2013-2014 they dropped to 6th with 69 points. The following season they climbed back to 5th with 64 points and then last season they achieved 70 points and were 3rd. When you look at it like that it's pretty clear that the North London's par is around the 70 point mark and where they finish in the league depends on what's going on around them. If it's a weak season across the board then they'll get top four, if not they won't.
When it comes to the team that Mauricio Pochettino is building there weren't any glaring holes heading into the summer. No one could really point at Spurs' side and say 'they didn't win the league because they don't have…' Perhaps there's an argument to say that they were too reliant on Harry Kane and that if he wasn't scoring neither were they, but then he banged in 25 and finished with the Golden Boot, so that might be churlish. There certainly did seem to be a reliance on Moussa Dembélé, with Tottenham's failure to win usually tied to whether or not the Belgian was on the pitch. All in all, though, it seems to be a case of watching the young players grow together at White Hart Lane and hoping that Dele Alli, Eric Dier et al continue on their upward trajectory.
How Have They Improved?
Spurs spent most of the window following a similar path to Jürgen Klopp's transfer strategy at Anfield. No silly big money signings just to appease the crowd, merely a decision to concentrate on strengthening the club's weaknesses. Vincent Janssen was brought in to offer Kane some support up front and has the look of a player that could emulate Dirk Kuyt's industriousness if he continues the form he had at AZ Alkmaar where he scored 27 in 34 games last season.
At the very least Janssen provides options. Likewise Victor Wanyama can help to break up the attacking play of other teams when Dembélé is out. Perhaps the most curious signing was that of Moussa Sissoko, with Pochettino paying silly money on Transfer Deadline Day for a player Newcastle fans were desperate to see the back of. That could be an inspired decision or else a very costly gamble.
Leicester City
This time last year absolutely nobody thought we'd be talking about Leicester City as rivals for anything. The assumption was that they would be lucky to remain in the Premier League at all, then they went and won it. I'm not convinced that they will be in the mix this time around, but as league champions it would be disrespectful not to even bother to have a look at what Claudio Ranieri has done with his squad over the past couple of months.
The State Of Things Before
Leicester City are the defending Premier League champions. That sentence still seems absolutely crazy to say even after a summer in which Brexit ensured that the Foxes win was one of the least mental things to happen in the UK. It would be easy to say that their winning of the league proves that they had no weaknesses, but that would simply be untrue. Ranieri's men would almost certainly not have had the talent to win the league if the likes of Manchester United, Manchester City and Chelsea didn't criminally under-perform last time out, but let's take nothing away from the Foxes. They were consistent, hard to beat and had a team sprit that meant they could deal with any adversity thrown at them.
Much like Kane at Spurs, they were perhaps a touch reliant on Jamie Vardy to score their goals. Score them he did, though, notching up 24 and setting the new Premier League record for scoring in consecutive games. When he was injured or suspended Leonardo Ulloa and Shinji Okazaki stepped up to the plate. Arguably the most important player of the season was N'Golo Kante. The unheralded Frenchman was the player of the year for many, all over the pitch in every single game. His sale to Chelsea could well hit the Foxes harder than anything else this time out.
How Have They Improved?
Claudio Ranieri has bolstered his attack with the signing of Islam Slimani and Ahmed Musa. How either of them will take to life in England remains to be seen, though Slimani had a better than 1 in 2 ratio for Sporting Lisbon and Musa adds pace to a strike force that wasn't exactly full of slouches in the first place. The big question will be whether or not Nampalys Mendy can hit the ground running (and running and running) in the same way that Kante did. With Premier League winners medals hanging around their necks it would be understandable if the Foxes decided to focus more on the Champions League this time around.
West Ham
Another team that will be expecting themselves to be part of the conversation at the upper end of the league this season is West Ham. They out-performed even their own expectations last time around and the hope was that Slaven Bilic might be able to build on last season's good work and take them one step further this time around. Hammers fans might be annoyed at their failure to reach the Europa League group stage, but it could turn out to be a blessing in disguise.
The State Of Things Before
It would be unfairly dismissive of West Ham's achievements to suggest that Dmitri Payet was the sole reason for their success last term, but it would be equally naive to ignore the Frenchman's incredible contribution to the Hammers' season. Much like Leicester, West Ham's success seemed to be based on a good team spirit rather than a particularly outstanding squad. They've got some talent in there, obviously, but the goalkeeper isn't the best in the league, the defence is a bit rag tag and they still turn to Andy Carroll in attack more than an aspiring team should.
How Have They Improved?
Bilic hasn't been messing about this summer. He's opted for the strength in numbers transfer strategy, rather than the hope that one or two targeted signings will make all of the difference. They've brought in Andre Ayew who impressed for Swansea in his debut season in the Premier League and have been a touch unlucky that he's picked up an injury so early on. Bilic has also strengthened his attack with the signing of Simone Zaza and it will be interesting to see whether the Italian can adapt to life in the English top-flight. He's only managed 1 in 14 appearances for the Italian national side, suggesting that a step up in level doesn't necessarily help him out.
West Ham have also brought in the attacking talents of Argentine Jonathan Calleri and Gökhan Töre on loans as well as Edimilson Fernandes from FC Sion. If Bilic felt that he didn't have attacking options last term then he's more than making up for it in this window. There are also some additions at the back, including a familiar face to most Liverpool fans. Álvaro Arbeloa might be 33 now but an experience right-back on a free from Real Madrid is nothing to be sniffed at. The left-back slot is also covered thanks to Arthur Masuaku's arrival and there's a new man protecting the defence in the form of Havard Nordtveit. The trickiest thing for the West Ham manager is figuring out how to fit all of these new players into a team that was already working quite well as a unit.
Everton
Last but not least, we'll have a look at the summer spending of our blue brethren from across the park. The arrival of Farhad Moshiri as the club's new major shareholder had Everton fans dreaming of signing Messi and bringing in José Mourinho as manager. Instead they got Yannick Bolasie and a reluctant Ronald Koeman. Can they shake off their tag as perennial under-achievers thanks to this summer's signings, or will it be more of the same from Goodison Park?
The State Of Things Before
However much some Liverpool fans might have an unwavering disdain for Brendan Rodgers, the sight of John Henry walking and talking with Roberto Martinez still haunts my dreams. The Spaniard might have made Everton look like a good attacking unit when he first arrived but his inability to do anything at all with a defence combined with his refusal to accept that Tim Howard was a terrible, terrible goalkeeper ultimately did for him at Goodison.
Heading into the summer, then, it was clear that the Blues could do with a top-class goalkeeper as well as someone to help shore up the defence. An ageing midfield that often turned to Gareth Barry in times of crisis was also in need of improvement, whilst not only holding on to Romelu Lukaku but also giving him some support was a must. There was also the little question of the manager's position and who would be taking it. Mourinho eventually decided that Everton wasn't enough of a challenge, so Ronald Koeman was persuaded to swap St. Mary's for another Old Lady.
How Have They Improved?
Koeman knows how to get a defence in shape and Everton do have some talent in that department if they can keep everybody fit. The departure of John Stones to Manchester City was inevitable and I personally think swapping a player with potential for one with vast experience in the form of Ashley Williams is no bad thing for a team like Everton. City can afford to watch him grow, the Toffees can't. That said, the decision to not even try to get Joe Hart to move to Goodison and instead rely on a mediocre 33-year-old Maarten Stekelenburg and a mediocre 26-year-old Joel Robles strikes me as very odd indeed.
That they were able to keep hold of Lukaku could prove to be massive for Everton, even if he won't stop telling everyone that he can't wait to leave. The signing of Yannick Bolasie at least means that they'll stand a chance in the derby this year, seeing as how to Frenchman turns into Messi when he comes up against us. Antonio Valencia is another interesting signing by Koeman. He hardly set the world alight at Upton Park but scored 18 in 23 for Mexican side Pachuca and has 16 in 30 when he plays international games for Ecuador, so there's clearly talent in there. The same can be said of new defensive midfielder Idrissa Gueye who failed to impress with Aston Villa last term but, let's be honest, who did? If he can unlock the latent talent in some of his signings and keep everyone fit then Ronald Koeman could get Everton punching above their weight again. Probably not, though…
Conclusions
What conclusions can be drawn from all of this, then? Well for starters there's an argument that this will be the most competitive Premier League in years when it comes to the battle for the top four spot. Even taking away Everton, West Ham and the champions Leicester, there's still five teams who will all feel they have a decent shot at the top four. It's also interesting to note that no team, with the possible exceptions of the two Manchester clubs, can claim to have had an amazing summer.
Liverpool might bot have strengthened every area, but neither have most of our other rivals. The race, as they say, is on.