Does this Liverpool team have what it takes to challenge for the title? A 4-0 battering of West Ham was a delightful way to start the campaign, but I'm not sure it actually told us much. Just as Manchester City's demolition of Huddersfield Town doesn't inform us much about how their season is likely to progress. Both results were great for the home crowd, but they weren't entirely unexpected. Neither City's ability to put the Terriers to the sword nor our bludgeoning of the Hammers are results that were beyond the wildest imagining of the watching world. There were always going to be sterner tests to come for both teams, with tonight's match against Crystal Palace the first genuine question to be asked of the Reds in a competitive environment. It's easy to dismiss the Eagles because of Roy Hodgson, but he's the right manager for them in exactly the same way that he was every inch the wrong manager for us.
Hate Palace away.

Liverpool may have won the last three there in the league but two required very late winners and the other was 2-2 for a while. Always a really tough match.

A great chance for the Reds to show their title credentials, though.

— Henry Jackson (@HenryJackson87) August 20, 2018
It's not only a team filled with players with a point to prove, at least two of them were hoping to do so against us. Christian Benteke's time at Anfield was a disappointment for all involved, yet he's still a talented player who can cause any defence trouble when he's on his game. Joe Gomez and Virgil van Dijk coped well against Marko Arnautović, but they were never really troubled and it was always likely to be a different proposition when they came up against the Belgian and the tricky ball of trouble that is Wilfried Zaha. Then there's Mamadou Sakho, of course, who will have gone into tonight's match desperate to show that the manager was wrong to sell him last summer. Rarely do players who are so middle-of-the-road get such high praise from supporters as Sakho did, unless those supporters have a weird agenda against the lads who currently play for the club. This was our chance to respond to City's thrashing of Jürgen Klopp's best mate's team and also put some former faces in their corner. How, then, did we respond to the pressure?
It Was A Massive Win
Let's not beat around the bush, that was a huge win for Liverpool. The Reds were asked lots of questions by Crystal Palace and came out of the other side with all three points, truly laying down a marker for what's to come. As much as we might all have been on edge watching the match, if we sit and watch the replay tomorrow I'm fairly certain that we won't really feel that we were ever under much genuine pressure. Don't get me wrong, Palace had a couple of chances that their supporters will no doubt be slightly disappointed they didn't do more with, but I'm not convinced that they were ever truly looking to put us under extreme pressure. This was seen by many as an examination of Liverpool's possible title credentials and I think we came through it with flying colours.
Milner and Mane do the business for Liverpool tonight.

Six goals scored and non conceded in 180 minutes of football for the Reds.

Just the kind of credentials they need to stop Manchester City's title quest.#PL #

— #BookOfAHundredRhymes (@ChumaNnoli) August 20, 2018
There will still be sterner tests than Crystal Palace, but not many. Roy Hodgson might not be a manager that lots of people from the Red half of Merseyside have a lot of time for, but he's got his team well-drilled and they know how to put a performance in in front of a passionate home crowd. They were indeed displaying their passion, booing Mohamed Salah over the penalty incident despite the fact that the Egyptian was kicked two or three times before going down. They also seemed unimpressed with Michael Oliver's refereeing when he sent off Aaron Wan-Bissaka, despite the fact that he was the last man and didn't even come close to playing the ball.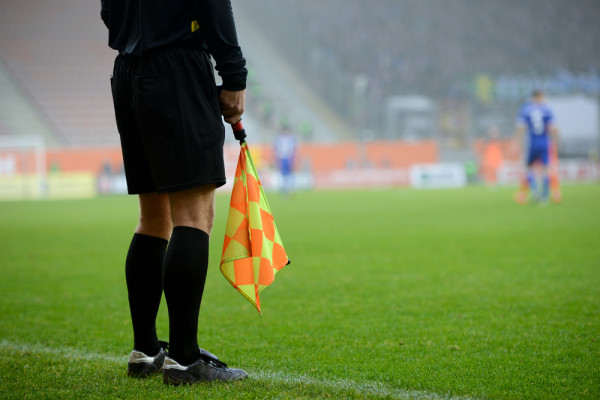 I'm not going to talk too much about refereeing as I did that last week and really don't want to get caught up in it every time we play, but hopefully tonight was a sign that we're going to start to get the decisions this season. It's not that we got lucky, either. All that's happened is that the referee has made the correct decisions and we've been on the receiving end of those correct decisions for the first time in as long as I can remember. That's at least in terms of the big decisions, with Oliver quite poor when it came to some of the smaller decisions he was making during the game. Either way, my hope is that the Reds are going to start being judged on what actually happens on the pitch and not what's inside a referee's head before the match even kicks-off.
really enjoyed #CRYLIV tonight. Palace look a good side but Liverpool had that extra bit of quality. I also thought Michael Oliver had an excellent game too, likely I'm in the minority but as an ex referee I always appreciate a good performance from the officials

— Steven Nash (@Noshie79) August 20, 2018
We went into this game knowing that every big side other than Manchester United had won over the weekend. Two games in might be early to be talking about the title race, but this feels like a season in which every single match is going to matter. We have to keep on Manchester City's coattails in order to take over from them should they slip up at some point. They're still the favourites for the title and it's difficult to look past them in any real manner. That said, matches like tonight are the ones that we've drawn or lost in previous seasons and can easily prove the difference when the dust settles. Tonight drew parallels with 2013-2014 and many people have pointed out to me that it wasn't the Chelsea match that lost us the title but the games at the start of the season that we failed to win. Tonight was a massive, massive win.
Alisson Impressed
The reality of the match last week is that West Ham barely got into the final third, let alone put us under any sort of sustained pressure. The goalkeeper was impressive enough in the aspects of his game that we did get to see, particularly in terms of his distribution. Yet tonight there were a couple of moments when he had to stand big and he did. I'd even go so far as to say that I'm reasonably convinced that we would have conceded in the match with either of our two goalkeepers from last season in between the sticks. The moment that really stood out for me wasn't the save from the free-kick, which was excellent, but was when he claimed the ball from a corner as if it was the easiest thing in the world. You could almost feel the entire fanbase and the whole defensive line-up breathe a massive sigh of relief.
✊ – @Alissonbecker: pic.twitter.com/ILPWgtdECh

— Liverpool FC Photos (@LFCSnapped) August 20, 2018
As with the Liverpool team itself, the Brazilian will face much sterner tests. Yet watching him today you can feel for the first time since peak Pepe Reina that the Reds have got a number one who knows what he's doing and adds a huge amount to the team. Of all of the players that have arrived under Jürgen Klopp's management, it's the goalkeeper that I think has made the biggest difference in terms of tipping us towards title challengers. Mo Salah was obviously absolutely electric last season, but this is a team that feels full of goals. It's not one that has felt as solid at the back in recent years, however, so the addition of Alisson Becker could be a genuine game-changer. He didn't have heaps and heaps to do tonight, but the questions he was asked he has answers for.
The Front Three Didn't Click
It's a funny thing to talk about the front three not clicking when one of them won a penalty, another scored and they were up against a defence that couldn't have sat much deeper if it had been in the stands. Even so, we broke forward countless times and if you'd have frozen time and asked what you'd think would happen next, the answer would have been 'goal' every time last season. This time around only Sadio Mané truly played well, which was a performance that was capped off with a much deserved goal. Roberto Firmino didn't look right to me last week and he still feels as though he's finding his way into the team. I wouldn't be completely shocked if Daniel Sturridge started ahead of him against Brighton next week. It's understandable, of course, given that he's trained the least over the summer thanks to his World Cup commitments.
Really well battled there from Liverpool. Especially as the front 3 aren't really firing yet. Well, apart from Mané.

— Ian Swindlehurst (@Swurst11) August 20, 2018
Mohamed Salah is a wonderful player to watch, but his touch was all over the show this evening. How many times did he try to control it only to see it bounce off his knee or run away from him? If he was in full flow he bags at least a couple tonight, but he just wasn't at the races. That said, you can never really keep him out of the game. He was involved in all of the big moments, getting hacked down for the penalty, tripped for the sending off and slotting a ball through to Mané for the decisive goal. The real treat as far as I'm concerned is that we've won two games and scored six goals without them really even coming close to hitting their stride. When they start to purr then opposition defences are going to be terrified of what they might do to them and understandably so. It's not that they were dreadful, just that they didn't work as well together as we've seen them do in recent times.
Wan-Bissaka Looks A Talent
I just want to give a quick shout out to Aaron Wan-Bissaka who was electric to watch tonight. Part of the reason why Liverpool's front three couldn't click was the fact that the twenty-year-old was absolutely everywhere. Any time Sadio Mané looked to have broken the lines, there was Wan-Bissaka to stop him being too dangerous. The red card was a sad end to his night, even though it was the right decision, and I think that Palace will miss him over the next three games.
Thoroughly enjoyable game. Palace played great. Liverpool played great. Wan-Bissaka incredible. Van Dijk brick wall. Both of us are going to have good seasons #CRYLIV ❤️💙

— Mark Surridge (@MarkSurridge) August 20, 2018
Wilfried Zaha is understandably the danger man for Palace and the one that they look to move everything through, but in terms of what I say tonight it's the English defender that I would be most excited by if I were an Eagles fan. He's got pace, vision and he knows how to time a tackle. I don't mean this disrespectfully to Palace, but I wouldn't be surprised to see one of the big clubs come in for him if he keeps developing along his current trajectory. My mate Robbie Scotcher, a Palace fan, has been talking the youngster up for ages and on the evidence of tonight's game I can absolutely see why.