The Liverpool manager has had some difficult decisions to make so far this season. We've already played eighteen games, meaning the German is having to balance his selections with any tiredness his players might have been feeling. He's also had to think about injuries to the likes of Sadio Mané and Adam Lallana, reducing the options he's got for mixing things up when it comes to his starting elevens. Rightly or wrongly, question have been asked about the manager's decisions mid-game, especially when it come to making substitutions. For that reason I've decided to have a look at the games we've played and question how things have panned out. For reasons of space more than anything else, I've chosen to look at our domestic games only.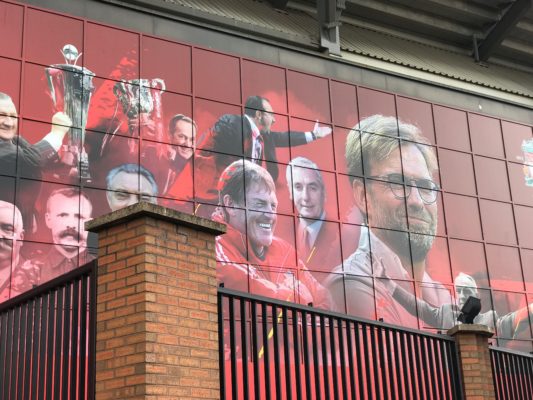 There are some things I should say before I begin. Firstly, I'm obviously in no way qualified to make any bold statements on the choices of a manager with more than a decade and a half's experience. It's also worth pointing out that substitutions alone aren't the only changes that Klopp made. Tactical switches were also a key ingredient to how we played. I'm not really going to look at them, though, given that they can be subjective to some extent. The final thing I'll say is that it's easy to make judgements with hindsight. Once you know the result it's simple to point to the decisions made in the moment and say 'they were wrong'. I'll try to be as fair as possible, though whether I manage that is perhaps for someone else to say.
Watford 3 – Liverpool 3
Subs: Firmino – Origi 81 / Salah – Milner 86 / Alexander-Arnold – Gomez 90+1
1-0 down after eight minutes, level just before the half hour mark, behind again just three minutes later. Fair to say this was a topsy-turvy game that another manager might have tried to put more sense into earlier. Klopp likes trusting his players to fix it, though, so he didn't make his first sub until the 81st minute. Firmino off and Origi on made some sense at the time, as did the decision to ask James Milner to firm up the midfield five minutes later.
Most managers avoid messing with their defence if they don't have to though so his decision to swap Alexander-Arnold for Gomez deserves some criticism. Especially when Gomez then needlessly gave away the corner that led to the equaliser. The manager's desire to close out the game was understandable, but perhaps Grujic into the middle would have made more sense?
Liverpool 1 – Crystal Palace 0
Subs: Sturridge – Salah 61 / Wijnaldum – Solanke 71 / Firmino – Lovren 90
Sandwiched in between our two Champions League qualifying games against Hoffenheim, Klopp made the understandable decision to rest some key players in this one. It was a somewhat stilted game as a result and the German might have been tempted to make changes at half-time to give Palace something to think about. He didn't, so it was no surprise that our breakthrough didn't come until after he'd mixed things up.
Mohamed Salah's start to his Liverpool career has been ridiculously impressive, with this being a decent enough introduction. For all of Daniel Sturridge's intelligence, he looked way off the pace at the start of the season and still doesn't look like he knows his place in this team of speed merchants. History is written by the victors & had Benteke scored his chance we might look at Klopp's choices differently.
Liverpool 4 – Arsenal 0
Subs: Mané – Sturridge 74 / Fimino – Milner 80 / Can – Grujic 84
Speaking of history being written by the victors, it's difficult to look too critically upon a game we won 4-0. It's easy to forget now that we scored eight goals in two games, with this one coming off the back of our 4-2 win over Hoffenheim to make it to the Champions League group stage. The manager's biggest call came before kick-off, dropping Mignolet in favour of Karius and briefly giving some of us hope that the Belgian would be gone for good.
Given that the game was essentially over as a contest by the hour mark, this was about giving players some game time more than tweaking things for the win. The goal for Sturridge should have seen his season kick-started, but a lack of game time in the matches that came immediately after stopped that from happening. Firmino barely got a rest last year, so it was good to see the manager learn from his mistakes here.
Manchester City 5 – Liverpool 0
Subs: Salah – Oxlade-Chamberlain 45 / Wijnaldum – Milner 58 / Firmino – Solanke 67
On the one hand, having to play Pep Guardiola's Manchester City with ten men is a task no team in the world would take well to, so you can understand why many chose to dismiss this games as 'one of them'. On the other, City were clearly turning the screw well before the half-time interval gave the manager a chance to regroup. Salah had been causing City's defence problems, so Klopp's decision to take him off at half-time was the equivalent of waving a white flag.
James Milner is many things and perhaps the manager believes a midfield stabiliser is one of them. Unfortunately, though, he's far too slow to be going up against the likes of De Bruyne and Sané. So it proved, with City over-running us and Klopp's substitutions not really making any kind of sense. Perhaps his worst game in terms of in-play decisions so far as Liverpool boss.
Liverpool 1 – Burnley 1
Subs: Coutinho – Solanke 78 / Firmino – Oxlade-Chamberlain 79
Burnley led for all of three minutes when they scored after 27 only for Salah to get his first league goal of the season on the half hour mark. There followed an hour of frustration, with Liverpool making nowhere near enough decent chances and Sean Dyche happy to sit back and protect his point.
Klopp's decision to take Coutinho off after his long absence from the side because of his 'back injury' made sense, though I'm not sure the one to put Oxlade-Chamberlain on for Firmino did. I'd have rather seen Solanke come on and go to a more traditional two with Sturridge, putting as much firepower on the pitch as possible. Another game when Milner somehow managed to last the full ninety when better options for midfield were on the bench.
Leicester City 2 – Liverpool 0
Subs: Coutinho – Woodburn 45 / Wijnaldum – Ings 73
I had no problem with the manager's decision to go weak with his starting eleven for this League Cup game, especially considering we played Leicester again a few days later. What I did mind, though, was that Klopp once again only used two subs and both full-backs remained on the pitch when we really needed a goal. The Coutinho swap for Woodburn was pre-planned because of the Brazilian's lack of fitness, so no complaints there.
Danny Ings must be wondering what he needs to do to get more of run on the bench, considering he's been banging them in for the Under-23s. This is his only appearance so far this season and it came quite late in the game. Yes Klopp had a weak bench, but why put Markovic on it but then not swap him for Oxlade-Chamberlain when the Arsenal man was having such an obvious stinker? Can only assume the manager valued game-time over winning in the League Cup – and who can blame him?
Leicester City 2 – Liverpool 3
Subs: Firmino – Sturridge 64 / Can – Milner 74 / Coutinho – Oxlade-Chamberlain 79
Did we deserve to win this game? I've honestly no idea any more. It took a Coutinho worldy to make it 2-0 and Mignolet saved a Vardy penalty after making a stupid decision to give it away in the first place. One thing's for sure, I don't think any of the manager's choices helped up shore up our defence.
That said, the arrival of Daniel Sturridge into the action definitely allowed us to take control of the match in the final third. He might not have the pace, but he's very much still got the brain and proved it with his ball to Henderson for what would prove to be the winner. Another game in a long history of games when we might all have wanted the back-five to be subbed off.
Newcastle United 1 – Liverpool 1
Subs: Mané – Solanke 74 / Sturridge – Firmino 74 / Salah – Oxlade-Chamberlain 84
Good teams look to good players at big moments, so it's not overly surprising that Coutinho scores so many brilliant goals for us. Nevertheless, I would have liked to have seen Solanke introduced earlier and played in a two with Sturridge. The manager's seeming reluctance to that is bizarre, given our lack of options in attack at times when Mané's out.
Seventeen shots but only two on target told a familiar story from this period of our league campaign, with the attack struggling to adjust to how to play together. Some might not agree and I take no pleasure in saying it, but we do seem to be at our least inventive when Sturridge is the man in the middle. By the time Solanke and Firmino came on the pattern of the game was already established.
Liverpool 0 – Manchester United 0
Subs: Salah – Oxlade-Chamberlain 78 / Coutinho – Sturridge 79 / Firmino – Solanke 87
Manchester United had absolutely no interest whatsoever in trying to win this match and it certainly only looked like one team would take all three points. It's understandable, then, that the manager would leave it so long to make his first change, given we certainly looked the most likely to score. This was Oxlade-Chamberlain's best appearance since his arrival, looking really dangerous and inventive in the final third.
The manager's reluctance to change too much was indeed understandable, but as soon as it because clear that Mourinho wanted to bore us into submission I think Klopp should have gone for it a bit more. He'd played Sturridge numerous times in the matches before this one, so why only give him ten minutes to try to break the deadlock? A game we probably would've won the manager had been more adventurous.
Tottenham Hotspur 4 – Liverpool 1
Subs: Lovren – Oxlade-Chamberlain 31 / Firmino – Sturridge 77 / Can – Grujic 83
On the one hand, I can absolutely understand the manager's desperate desire to get Dejan Lovren off the pitch considering how appallingly bad he was in the opening period. On the other hand, by the time the substation was made the Croatian had actually begun to calm down a little bit. I don't think anyone would have minded if Klopp had dragged him off sooner, yet why wasn't it Klavan that replaced him?
Much like the Manchester City game, the manager's subs here stank of waving the white flag rather than trying to get back into the game. It's difficult to know if a game plan was likely to work out when you're two-nil down within twelve minutes, but after Salah's goal we looked the better team and the substitution threw that away. Changing so many positions and leaving Milner in midfield was a mistake.
Liverpool 3 – Huddersfield Town 0
Subs: Firmino – Oxlade-Chamberlain 66 / Sturridge – Can 74 / Salah – Solanke 81
Another slow and steady first-half, I couldn't believe that the manager didn't change the midfield personnel at half-time. I love Jordan Henderson and Gini Wijnaldum, but the two of them together with James Milner is far too ponderous a middle-three. Easy to say 'we won', but a change here at the interval would've been welcome.
The thing that's becoming clear writing this is that the manager's attitude towards Firmino has changed significantly since last season. I hinted at it before, but the Brazilian was run into the ground during our last campaign but has been given plenty of rests this time around. Hopefully means he'll have more influence at the end of the season.
West Ham United 1 – Liverpool 4
Subs: Mané – Milner 77 / Firmino – Solanke 87 / Oxlade-Chamberlain – Lovren 87
If the Manchester City match was the manager's worst performance in terms of substitutions so far this season, I think the West Ham match was his best. Nobody expected Mané to start after he'd been out injured for so long, so his removal from the pitch after seventy-seven minutes made perfect sense. His work with Salah gave us a glimpse into what to expect when they both start together in the future.
Perhaps the best decision of the day, though, was to give Dejan Lovren five minutes at the end of the match. The Croatian could easily have lost his head after being subbed-off versus Spurs and the fact that he didn't play against Huddersfield despite being named in the starting eleven suggests he might have. Good man-management to give him a few minutes before the international break in a game we'd already won.
Conclusion
Has Klopp got more right than he's got wrong with his subs so far this season? That will be down to personal opinion, though my take is we won't really know how well he's been handling his squad until the end of the season. Perhaps we'll begin to see the most obvious benefits in the ridiculously busy December – January period coming up?