Every year I do a preview of the season to come just before it gets underway. I talk about the various competitions and explore how I think things will go, which rather obviously opens me up to ridicule when things don't pan out even close to how I think they might. As an example, here's what I said the 2018-2019 would look like:
Premier League: Winners
Champions League: Quarter-Finals
FA Cup: Semi-Finals
League Cup: Winners
Football, as they say, makes fools of us all. Admittedly I wasn't too far off with my Premier League shout and if not for the richest club in world football I'd have got it spot on. I couldn't have foreseen that we'd get Chelsea in the League Cup or Wolves away in the FA Cup, of course, both of which were arguably the toughest matches we could have been handed outside of Manchester City. I also thought that we would focus on the Premier League at the expense of the Champions League, but in the end we didn't need to.
I'm fully aware, therefore, that I might well end up looking moronic again this time next year, but at least you know I'll own up to my mistakes. All we can do is read the tea leaves of what's to come and use our instincts. I've deliberately left it until as close to the start of the season as possible because I wanted to see how the team was looking after the likes of Mohamed Salah and Alisson Becker were back in the starting line-up. It's also worth pointing out that all of what follows is predicated on the idea that we don't suffer any major injury blows to the biggest players. If something I couldn't have predicted happens then all bets are off.
The Premier League
I have spent the summer crying out for signings. Unlike some, I don't have as much faith in the ability of our defence to remain fit and I'm far from convinced that Rhian Brewster will be able to step up to the plate as seamlessly as Jürgen Klopp thinks he will, should one of the front three pick up an injury. On top of that I'm also of the belief that Divock Origi is a decent goalscorer but not an excellent all-round player, meaning that we're light in that department for my liking. Even with all of that on the record, though, I don't take a pessimists view of how the league campaign is going to pan out this season. The idea that we'll 'struggle for top four', as I've seen from some quarters, is clearly laughable. We were light years ahead of everyone but City last time out and I haven't seen any moves this summer to disabuse me of the notion that we still will be.
What it comes down to, then, is whether or not Pep Guardiola's team can hit the same heights as last time out and whether or not we're able to keep pace with them. The likes of the UEFA Super Cup and the Club World Cup mean that we've only got a couple of extra games to contend with but a lot of extra travel and energy that will be expending playing them. Can we return from Istanbul and Qatar still in touch with Manchester City? If so then I think we might just have the ability to pip them to the post this time out. Winning three league titles on the bounce is tough, even if you do have one of the best coaches in world football and the wealth of a nation behind you. The Cityzens will be desperate for a Champions League, so I can see them taking their eye off the ball once the latter stages of that come about. Plus, there's VAR for them to contend with this time around. It'll be close again, but we have got enough to beat them? I just don't know.
Prediction: 2nd
The Champions League
Liverpool have been in European competition across three seasons since Jurgen Klopp joined the club towards the end of 2015 and have yet to lose a two-legged knockout tie. That is remarkable. Whilst opposition supporters say that he 'just gives good hugs' and laugh about his record in finals, the German is far more interested in getting to the finals in the first place. I do think that record has to come to an end at some point, though, and my suspicion is that it might well be this year. Just as City will have their eye on winning the European Cup, so too will the Reds be focussed on finally winning the Premier League and getting that monkey off our back.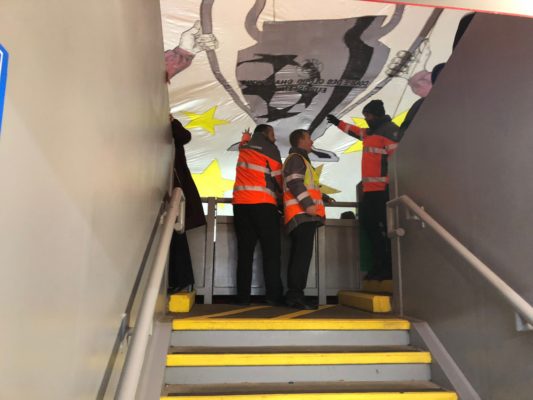 It's easy to forget that we were just inches away from crashing into the Europa League last season, but for a huge save from Alisson Becker against Napoli at Anfield. I think we should make it out of the group stage because we'll likely get a relatively easy draw, but what happens after that is anybody's guess. My instinct is that we make it the quarters or to the semis and I have an irrational fear that it will be Manchester City that knock us out this time. If we have the last laugh and win the league, however, then it would be a sacrifice that I'm willing to make. As Champions of Europe we have to expect everyone to try that little bit harder to beat us, so I'm looking forward to the challenge.
Prediction: Semi-Finals
Domestic Cups
Jürgen Klopp doesn't care about the domestic cups. He just doesn't and the sooner we all realise that the less arguing there'll be if we crash out of them and someone says he should 'take them more seriously'. He tried hard to win the League Cup during his first partial season at the club and I think he realised how mental it is that the semi-finals are split across two legs. Rather than give his all for that I think he'd much rather be able to take his squad away again on a nice break and get them fit and firing in preparation for the run-in. Some moaned that we looked rusty last season when we came back from those breaks but I argued, correctly I believe, that he was looking at the long game and it very much paid off.
The only thing I'm thinking about the two domestic cups this time around is that our squad looks a little big stronger. He'll definitely want to rotate pretty heavily, but now he'll be choosing from the likes of Dejan Lovren, Joel Matip and Joe Gomez in his defence and any four of about eight in midfield. Once again it's the attacking players that might let him down, but it's also a chance for the likes of Brewster and Origi to prove where they are in the pecking order. Take chances and it's possible that we'll progress quite nicely without having to try too hard. Mainly, though, I think how we do in the FA Cup will depend on where we are in the league by the time it rolls around. If we're in touching distance of City then I think it will be sacked off, but if it looks like the league's already gone then some silverware is better than none at all.
Predictions: FA Cup Semi-Final, League Cup Fourth Round
For the record, I think the Super Cup and Club World Cup are glorified friendlies and the manager will treat them as such. I still think we'll win at least one of them, though.