It's that time of year again. Wherever you go it you won't have to wait long before you hear either All I Want For Christmas or It's Beginning To Look A Lot Like Christmas. The latter is only really true if Christmas looks like grey skies and tacky lights. Trees are being decorated, stockings filled and presents are being wrapped. Liverpool fans have a couple of days to wait before we get to see the Reds play again, though, so I thought I'd do something a bit different.
There's no match for me to review. I've already had a look at all of our rivals. I've explored the merits and weaknesses of our squad. So I found myself asking, "What do I want for Christmas from a sporting point of view?" What exciting and interesting things could 2017 have in store for us all? You'll probably have your own desires and wishes, of course, so feel free to put them in the comments section. I'll try to tweet out some of the more interesting answers. For now, though, here are mine.
To Be In The Title Race
It would be the easiest thing in the world to tweet and say that I want us to win the title. Of course I do. There are times when that consumes my every waking thought. I'd give anything to see the Premier League trophy arrive at Anfield in May. If you've followed my blogs regularly then you'll know that I believe we've got a really good chance of achieving that, too.
I think it's too easy to say that, though. It's too simplistic. We can't win the title in December anyway. The trophy won't know its destiny until the end of the season. What I want, therefore, is for us to still be in the title race when the new year gets underway.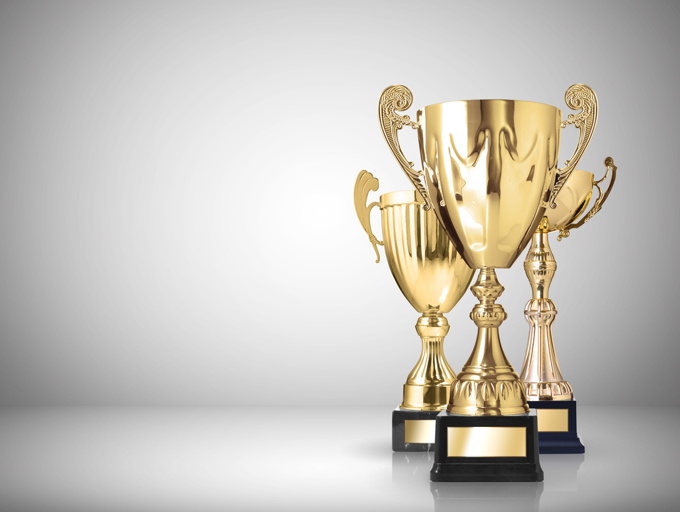 Obviously whatever happens we won't be out of the title race on January the first, even if we lose to both Manchester City and Stoke and Chelsea win both of their games we'll still have a mathematical chance of winning it, even if it would be extremely unlikely.
Here's the thing, though. In too many previous years the Reds have been nowhere near the summit at the turn of the year. With the exception of 2013-2014, Liverpool in the last few seasons have spent Christmas wishing for a top-four challenge. The league has been little more than a pipe dream. Supporters have been quick enough to declare us done and dusted by this stage of previous campaigns.
With that being the case, then, there's nothing wrong with saying that we're in the race now. We're only six points shy of Chelsea and they've got to come to Anfield. It's true that it's difficult to see them dropping points any time soon but Antonio Conte's side can't keep winning forever. They haven't had to deal with an injury crisis in the same way that we have and if they do it will be interesting to see how they respond.
Apparently Alex Ferguson always used to say that as long as his side were in touching distance of the team at the top at Christmas then he believed Manchester United would have a chance of winning it. Well, we're very much within touching distance and we're in a good position insomuch as Chelsea, City, Arsenal and Spurs have all got to come to Anfield. Our only tough away fixtures on paper are trips to Old Trafford and The Etihad.
So wish number one for me is to remain in the title race through to the business end of 2017. If we can be there or there about then I genuinely believe that the Liverpool crowd has the ability to push us over the line. Anfield, when it's rocking, is one of the toughest grounds in world football to go to. Let's keep ourselves involved and see what happens when the dust settles.
A Sadio Mané Replacement
Presuming as I am that Senegal are likely to do quite well at the African Cup Of Nations and our winger is going to be missing for the majority of the tournament, it feels vitally important that we bring in a suitable replacement for him whilst he's gone. He's probably not our best player but his pace causes teams problems and we're going to miss him.
There are rumours that we're likely to make an offer for Wilfried Zaha in January and I can see why. Don't be fooled by the fact that he plays for Crystal Palace. He's a brilliant talent and has notched up three goals and six assists for the Eagles so far this campaign. Not bad when you consider that they're genuinely terrible. He's also achieving 4.4 dribbles per game, which is 1.8 more than the man he's likely to replace temporarily. If you're unconvinced then click the link and red the article; you might just change your mind.
Whether it's Zaha or someone else that Jürgen Klopp looks to bring in I don't really care, I just don't want to us to be an attacking player down at a time when it matters the most. There are many different things that a team needs in order to challenge for the Premier League title. They need to be organised in defence. They have to be able to control the midfield when needed. Obviously they need goals.
One of the things that can make the biggest difference, especially against the more 'dogs of war' teams that you sometimes go up against, is speed. That's why Mané's been so influential. He started his Liverpool career like an absolute firecracker and rightly earned comparisons with John Barnes. He's not been at his absolute best of late but he's still been dangerous precisely because of the turn of pace that he's got to terrorise defences. If he's not going to be around for more then a month then I'd like us to bring in someone who can do that in his stead.
No More Injuries
The faceless egg on Twitter might like to lay the blame firmly at Jürgen Klopp's doorstep, but the truth is that we've been remarkably unlucky with injuries at times so far this season. From the weird moment in pre-season when Loris Karius broke a finger on Dejan Lovren's head right the way through to Emre Can being out after clashing knees with Divock Origi in training, we've suffered some irritating blows on the injury front.
There are occasions when teams absolutely runaway with the Premier League and seem utterly unstoppable; the Arsenal 'Invincibles' season is a good example of that. There are other times when no one else seems interested and only one team has the ability to play consistently enough to claim the crown, with Leicester City last season proving that.
Most of the time, though, there are two or three teams competing for the top honour and it comes down to a combination of factors and luck is definitely one of them. For all that Leicester deserved the title last season they didn't lose Jamie Vardy, Riyad Mahrez or Ngolo Kante for long periods of time so they didn't need to find out just how strong their squad was.
Now I actually think our squad is reasonably strong and I've written as much in the past. Yet when you get a number of injuries to players who like to perform in the same area of the pitch then even the best of squads can begin to look weak. People have pointed to our bench in recent games as a sign of how much work our squad still needs, seemingly happy to ignore the fact that Danny Ings, Daniel Sturridge, Philippe Coutinho and Emre Can have been missing for varying lengths of time.
The faceless egg on Twitter might be quick to blame it all on Klopp, yet we know that Daniel Sturridge is prone to one of these mystery injuries every now and then. We also know that the German isn't responsible for Coutinho getting his foot kicked in a tackle by a Sunderland player. Nor is the manager to blame for whatever weird ankle issue it is that Joel Matip is struggling to shake off at the moment.
Give me a fully fit Liverpool squad for the rest of the season and I think it will take a very good team indeed to stop us from winning the title. That's how important our players are. Don't get me wrong, I've been impressed with the likes of Trent Alexander-Arnold and Ben Woodburn when they've had to come into the side. I'd just far rather see Daniel Sturridge and Nathaniel Clyne if I was given the option.
The Rub Of The Green
Suggesting that football results are entirely down to luck is, frankly, wrong. There are, as I've already said, a number of things that go into deciding whether or not a team is good enough to win the league. Yet we also can't pretend that luck makes no difference whatsoever.
In 2013-2014 Raheem Sterling was flagged offside when he was racing through on Manchester City's goal. The naked eye suggested the assistant referee had made a mistake and replays confirmed as much, with the the England winger appearing to be about five yards onside. We went on to lose that game 2-1 and we lost the league by two points.
Has Sterling been correctly ruled to be onside he would more likely than not have scored past Joe Hart and we would probably have drawn that game at the very least. If we didn't need to rack up a ridiculous scoreline against Crystal Palace then I don't believe for one second that we draw that match at Selhurst Park at the end of the season. We lost the title when Chelsea beat us at home.
Of course there are a lot of ifs and buts in there, yet I'm convinced that if we had a bit more luck in different situations – Steven Gerrard's slip being a prime example – then we aren't still waiting for our first Premier League title.
So yes, I would like us to get the rub of the green a few times this season. There's nothing wrong with saying that luck is an element in winning things. You have to make your own luck, of course, yet you also need a little bit of help sometimes. Refereeing decisions going our way; balls bouncing to our players instead of the opposition's; deflections sending the ball into the other team's net rather than just wide of the post; these are the things we need to happen if Jordan Henderson is going to get to lift up the trophy in May.
Merry Christmas
The next blog post I write will be my match review in the wake of the match against Stoke City. I'd like to take this opportunity, therefore, to wish you all a very Merry Christmas. I hope you get everything that you've asked for and you have a brilliant day with your loved ones.
Christmas isn't easy for everyone, though, so I'd also like to point you in the direction of The Samaritans who are there to help anyone that needs it. They're available on 116 123, which is a freephone number.
1 in 15 people have spent Xmas/New Year alone. @samaritans is here 365 days a year and can be reached, for free, by dialling 116 123 pic.twitter.com/3AXMz0suEi

— Samaritans (@samaritans) December 20, 2016
Hopefully you won't need them and this Christmas Day will be filled with turkey, spuds, laughter and love. Remember: The reason Evertonians buy blue Santa suits is that they all know Father Christmas is a Red.
Merry Christmas. Up the Reds.