We've entered the countdown period for the start of the new season. Fantasy Football teams are being submitted all over the country, bets are being placed and managers are wondering if they've done enough to see the entire campaign out without being given the boot. For Liverpool fans it's a bit of a strange time. On the one hand there is palpable excitement about the possibility of seeing Sadio Mané, Mohamed Salah and Philippe Coutinho play together, yet on the other there's a question of whether or not Coutinho will still be here when the window shuts. That to say nothing of the feeling that we haven't done enough when it comes to transfers and that our squad might be caught short if we make it to the Champions League group stage.
As things currently stand we will be playing in four different competitions over the coming months. I have decided to have a look at each competition in order of importance, laying out how I think the season will go. I imagine many of you will disagree with my assessment in every instance. That's to be expected; after all, none of us have the slightest clue how the campaign will go at this stage. If you'd have asked most supporters at this point last season, fourth would have been out of our reach yet it ended up being a slightly disappointing finishing position. For some reason there is a negative air around most Reds at the moment and it's not an opinion that I agree with. For that reason you might find that my predictions are far more on the positive side than the predictions of others…
Premier League
I genuinely think that Jürgen Klopp's Liverpool side is going to surprise a few people in the Premier League this season. There is a general feeling amongst pundits and rival supporters that we don't have a squad capable of competing in both Europe and the league, but I disagree. I think the manager believes this squad is better than it's being given credit for and I for one agree with him. It's only true that there's no strength in depth if you're unwilling to have any faith in the squad players, which Klopp very evidently does. He's been saying since he arrived that not everything can be solved in the transfer market, so it should be no surprise that he's putting his faith in his own ability to train his players; something evidence by the new contract signed by Ryan Kent today.
Klopp is the complete antithesis of managers like José Mourinho, mean who believe that any problem can be solved by signing a big enough cheque. That's what gives me hope that we'll be able to cause a few surprises as the season goes on. Could a team of youth players do enough to compete against even the lowliest of Premier League sides? Probably not, no. But you could put the likes of Kent or Ben Woodburn into a team filled with some of our first-team players and I think they'll have enough to come away with three points more often than not. I also think that our squad is as strong if not stronger than most of our league rivals, including the defending champions Chelsea.
I might well be proven wrong, but I think Mourinho is a busted flush. His style of play isn't good enough to keep United supporters happy, whilst the signings he's made have done little to alleviate his team's inability to score enough goals. They'll be tough to beat, but that isn't the same as being a side that wins. The Europa League will prove to be a different beast to the Champions League for Arsene Wenger and I'm not convinced that Tottenham's tactic of selling a couple of their best players and not bringing anyone whatsoever in is a winning one. Guardiola has bought well this summer, but has he yet got to grips with the English game? I don't think anyone other than last season's top six will win the title and all of the other clubs have to cope with the demands of Europe too.
In my opinion this season is all about consolidation of our position. That's not to say that we'll only have an eye on top four, with a challenge for the title more than possible if we're able to keep our first-team fit for the majority of the campaign. It's just that mixing the demands of European football and a Premier League season will be difficult and I have a feeling it might just be a step too far to expect us to win it this time around. I believe in Jürgen Klopp as a manager, however, and I think we're heading in the right direction. As always, it's entirely possible that the wheels will come off and I'll be made to look a fool. I don't think it's going to happen, though, so I reckon we'll once again be a thorn in the side of the teams at the top.
Prediction: 3rd
Champions League
There's a reason that everyone wants to be in the Champions League. It is a meeting of the finest teams in Europe, all going head-to-head in a completion that really does separate the wheat from the chaff. Liverpool without European football is like a banquet without wine, as the old saying goes, so it's excellent that we've got a chance to dine at the top table once more. I'm confident that we'll have enough to get past Hoffenheim. Yes, it was the toughest draw that we could have got. If you think the German side are happy about having to face us, however, then you're out of your mind. They'll be gutted that they're having to take on Liverpool with the second-leg at Anfield and I think that tells you everything you need to know.
I have no doubt that we'll be in the Group Stage of the competition, then, but how far will we go? The beauty of this Liverpool team under the guidance of Jürgen Klopp is that it knows how to get a result against the big sides. In the Champions League, every team is a big side. I'd obviously prefer not to have to face Real Madrid or the like too early on in the competition, but if we are drawn against them then I believe we'll be able to get a result. I can see us getting out of the Group Stage and getting drawn against Borussia Dortmund or Bayern Munich in the first Knockout Stage, with Liverpool heads falling off all over the place. We took the game to Bayern in the Allianz in pre-season, however, and battered them in a game they were determined to win.
There is no team in the competition that I think Liverpool should be scared of going up against. That's not to say that I think we're going to win it, of course. Given that this is our first time back in the big league since the 2014-2015 season I think getting through at least one Knockout Stage would be excellent progress. If it comes down to a choice between pouring all of our eggs into the Champions League basket or going for the domestic title, I very much hope that the manager does the latter. It didn't work out for Spurs last season but I don't care – I want the Premier League more than anything else in the whole wide world.
Prediction: Semi-Finals
FA Cup
More than anything else, I think Jürgen Klopp wants a trophy this season. He's had two good cracks at the League Cup and has come away empty-handed both times. I have a feeling that he's realised how much that particular competition takes out of your squad if you go deep into it so I think he's going to abandon it this time around. I don't think the same is true of the FA Cup, with England's most prestigious cup competition offering a chance to not only get silverware but to add a cup that actually means something to the trophy cabinet. He'll have seen Arsene Wenger win it three years out of four now and might well think that that's something he can do, too.
Last season we seemed to favour the League Cup over the FA Cup when it came to team selection in January, but if I'm right that Klopp will abandon the lesser of the two competitions this time around then that won't be a consideration. Instead he'll be able to go strong in the FA Cup, knowing that a journey to the latter rounds will afford his players sufficient rest between fixtures. Klopp isn't an idiot. He'll know that one of the best ways of persuading both the Liverpool supporters and the players he's got in his squad that things are heading in the right direction is by winning something. Too many players in previous years have played in good teams but left the club empty-handed.
We're in a position right now where our squad is a pleasant mixture of talented youngsters, players who have developed over the years with us and genuinely excellent guys with bags full of experience. There's no guarantee that that means that we'll be able to put a cup run together, but reaching two finals one season and the semi-finals of a cup competition the following year suggests that there a players in the side who know what it takes to get results in one-off matches. Can we take things just that one step further than we have in previous years and lift our first cup since 2012? If we're going to do it I believe that it will be in the FA Cup.
Prediction: Winners
League Cup
As I mentioned a moment ago, I think that Jürgen Klopp has learnt his lesson when it comes to the League Cup. Two years running he's gone strong in this competition only to lose out the first time thanks to a penalty shoot-out and the second time courtesy of two poor legs against something of a bogy team. Whatever else the German will be thinking about his squad this year he'll be aware that he has some very talented squad players at his disposal. I've been immensely impressed by Dominic Solanke in pre-season, for example, and think the manager will find as many opportunities as he can to play the former Chelsea youth striker. I've already talked about Kent and Woodburn and you can add Ovie Ejaria to that mix, too.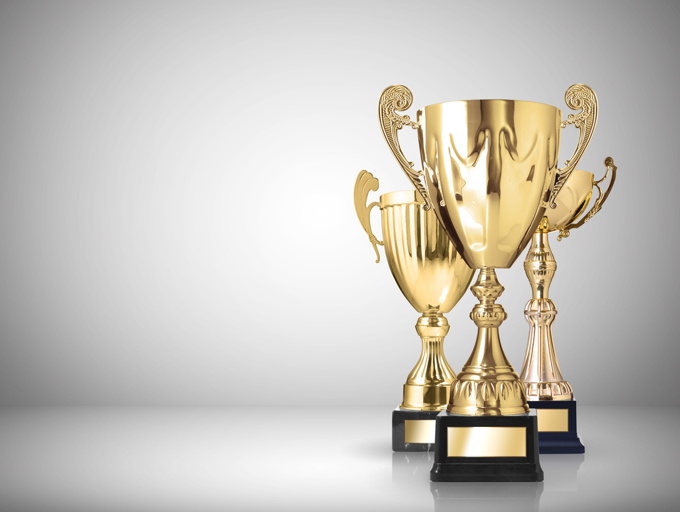 It would make perfect sense for the manager to opt for a youth team in the League Cup, seeing how far they can get and blooding them in a competition that means something but isn't as pressured as either Europe, the league or the FA Cup. Do you think it's totally out of the realms of the possible that a line-up of Karius, Alexander-Arnold, Gomez, Klavan, Robertson, Can, Wijnaldum, Ejaria, Kent, Solanke and Ings, for example, could be picked on a regular basis throughout the tournament? I think it's not only possible but extremely likely. That's not even mentioning players like Ings, Origi and Sturridge, all of whom probably won't be in the first XI but will need game time.
The only question for me is how far that 'B' team will go. José Mourinho always tends to take the League Cup seriously, knowing that it's a good chance to get some silverware in the cabinet early doors and give everyone a bit of confidence. I can imagine Mauricio Pochettino starting to feel the pressure of needing to win something with this Tottenham side, with Guardiola also likely to want to win some silverware and perhaps thinking that the League Cup could do the trick. If Klopp does what I believe he'll do and stick with the young guns then I'm not sure they'll have enough to make it all the way to the final this time around. I might be wrong, obviously, but my instinct is that we'll do reasonably well but not quite well enough to mean a double of domestic cups.
Prediction: Quarter-Finals