Any time there's a bit of a break between football matches is a good chance to have a look at how the squad is shaping up. I did this very thing before the season began, exploring the players Jürgen Klopp would be able to turn to as the season wore on. Now we've got just thirteen games left of the campaign and, barring some sort of miracle, will be ending it trophyless once again. We crashed out of the FA Cup at the hands of Wolves and were beaten in two League Cup legs by Saints, with the weakness of our squad one of the major reasons for that.
The fact that we're not going to win the league is being seen by some as suggestive of the fact that we've had a terrible season, but I'm not sure that's fair or true. We're currently just three points behind Manchester City and if Chelsea weren't winning at a frankly ludicrous rate then the likelihood is that we'd currently be right in the middle of a title race. We're not, though, so naturally thoughts will turn to the summer and the re-opening of the transfer window. Klopp suggested the other day that we're already looking at targets, but which of the current squad are good enough to keep their place?Today I'm looking at the defensive unit…
The Goalkeepers
Going into last summer, virtually every Liverpool supporter felt improving upon Simon Mignolet was a must. There was genuinely excitement when the news broke that we'd signed a young German goalkeeper named Loris Karius, especially because he was devastatingly good-looking. Reports that he was voted the second-best shot-stopper in the Bundesliga behind Manuel Neuer led us to believe that we'd got a real gem and finally we'd able to say goodbye to the Belgian who had graced our goal for far too long.
Then Dejan Lovren broke Karius's finger in training.
Mignolet kept his place for the start of the season and promptly saved a Theo Walcott penalty on the opening day, causing countless Liverpool fans to forget how dreadfully average he is 90% of the time. It was always Klopp's intention to bring Karius back into the starting XI and he did so almost as soon as he was fit. The problem was that the 'keeper hadn't had time to adjust to life in English football properly and he looked uncomfortable from the get-go. Our supporters, keen to jump on anyone's back if they get a chance, wrote him off and demanded Mignolet returned to the team.
Where does that leave us moving forward, then? Whatever else happens, I desperately hope that Mignolet is sold in the summer. It's not that he's a relentlessly bad goalkeeper, it's just that he's not anywhere near good enough. If the Reds want to be competing for titles then you can't have a number 1 that drops the ball in front of opposition strikers on a reasonably regular basis. None of the issues that convinced Klopp he needed a new goalkeeper last summer have gone away, instead they've surely been solidified. We need to not have the option for the manager to select him and the best way that happens is if he's sold.
As for Karius, I have no idea if he's good enough for us long-term. I thoroughly expected Klopp to bring him back into the team for the Spurs game and have him as our first-choice 'keeper for the rest of the season. That would have given the manager a chance to see what he's made of in a real world environment, yet it didn't happen. I don't see it happening at all now, unless even top four is gone for us with four or five games remaining. One thing is for certain, Karius's ability has got to be better than we saw earlier in the season or else we'd never have signed him. Perhaps a year with him as number 1 and Danny Ward as his deputy?
The Full-Backs
There's only one full-back at the club who can be reasonably confident that he'll still be here next August and that's Nathaniel Clyne. He's probably the best English right-back in the league at the moment and is defensively solid enough to mean that Klopp will be happy enough to leave him in situ for the time being. Yes he could offer a bit more going forward, but considering we probably need to have quite a lot of investment in the squad this summer I'm not sure that's a sensible place to be spending money.
Trent Alexander-Arnold is an interesting one. He's only really there as back-up to Clyne, but I don't think right-back will be the position he plays in long-term as his career progresses. He was good enough there against Manchester United, especially considering José Mourinho asked Anthony Martial to give him a torrid time but the Frenchman failed to cause any real problems. Yet he's not going to be pushing Clyne for a starting place in the same way that a specialist right-back would. Again, he's almost certainly going to be our backup full-back on the righthand side next season, but we can probably only get one more year out of him before he starts wanting more regular football.
Over on the lefthand side things are completely different. The reason Arsenal had that penalty that Mignolet saved on the opening day of the season was because Alberto Moreno did his usual brainless idiot act. There's no doubt that he's asked to push high up the pitch by the manager, so I'm not as obsessed with him being 'out of position' as the press and pundits are. Yet what does annoy me is the fact that he's a complete moron. He dives into tackles like he's the karate kid, gives away needless free-kicks and is just an all-round nincompoop. Hopefully he'll be gone by the end of May.
As for James Milner, it's tricky to tell what will happen as the months whizz by. For a time there Jürgen Klopp's decision to convert the midfielder into a left-back seemed to be an inspired one. He was putting in some of the best performances in the league and it didn't really matter who he came up against, he coped. Then as the team began to struggle the former Manchester City man looked woefully out of form. In recent games he's looked every bit a converted midfielder who has been learning the position, so the manager might well have had pause for thought at times. If Moreno goes there's no one from the youth ranks or squad that can come in to replace him, so we'll be buying a new left-back. Will it be a first-team player, with Milner as his squad alternative? Probably.
The Centre-Backs
Poor Joel Matip. Having played 30+ games a season for most of his career before arriving at Anfield, he's spent parts of this campaign in the treatment room and some Liverpool supporters are already suspicious that he's 'injury prone'. Add to that his forced absence through the lack of clarity given to the club from FIFA over his decision not to travel to the Africa Cup of Nations and you've got a top-class centre-half who hasn't played as many games as he should have. He should be the first name on Klopp's team sheet when it comes to the defence and hopefully next season he'll be over any fitness issues and starting most games.
Dejan Lovren's renaissance at the club has been impressive. Nights like the one when Broussard Dortmund came to Anfield and left with their tail between their legs seemed to be the making of him. He's still not quite good enough to be considered one of Klopp's first-choice defenders, however, and I'd be a lot happier if he was relegated to being a squad player next season. Jürgen's style of play means that the defence is always likely to be exposed more than someone like Antonio Conte's, for example, yet it's also fair to say that ours has under-performed this season. Lovren's part of the reason for that and it's probably time he stopped being one of our regular starters.
Of course the issue is that our options at the back currently mean that Klopp hasn't got a whole heap of choice when it comes to who gets picked for games. Reports from earlier in the season suggested that we had deliberately not signed any defenders in order to keep the path clear for Joe Gomez to graduate to the starting XI. On the one hand that's great and most supporters would be keen to see the manager develop talent we've already got on our books when possible. On the other hand that puts a lot of pressure on the youngster's shoulders and also means we're probably going to have to see him learn on the job in the coming years. Is a first-choice pairing of Gomez and Matip really a league title winning one? I'm not so sure.
Ragnar Klavan looked like an absolute steal when we first saw him play. The Estonian appeared to be calm, composed and assured during his initial appearances and it finally seemed as though we'd bought a squad player we could count on. Though he's still chucked in a couple of decent performances – City at home on New Year's Eve being a standout – he's also had more than a couple of dodgy games to leave people thinking 'here we go again'. He's the kind of player that would be fine in the League Cup or dead rubber Champions League games should we make it there, but he's little more than that.
Finally there's Lucas Leiva, Liverpool's own cat with nine lives. The Brazilian seems to have been converted in the a centre-half by Jürgen Klopp and it's just as well. On the few occasions he's started in his favoured spot of midfield so far this season he's been embarrassed and embarrassing. I never want to see him play in the middle of the park for us again, but is good enough to keep as a defensive squad player? Maybe. I'll confess that I thought he'd get shown up by Spurs when they came to Anfield recently, but instead he owned Harry Kane and was instrumental to our front-footed style of play.
If Lucas was finally sold in the summer I wouldn't be heart-broken. The temptation to use him in midfield against to so-called 'lesser' teams has proven to great for the manager to resist at times, so it's probably best if the option was taken away from him altogether. That said, I can see how he'd be a useful player to turn to as a defender against the teams who are going to set-up a low block and only have one attacker on the pitch, so if Klopp decides to keep him for just that purpose then I'd understand. Given he's probably the manager's fourth-choice centre-back, he's probably the least of our problems.
Conclusion
So there you have it. Giving our defensive unit a sort-of forensic look over leaves us with the reality of having a goalkeeper and a left-back who should be sold at the first available opportunity. Klopp might decided to make Danny Ward our number 2 behind Loris Karius next season, or he might think that buying a new first-choice goalkeeper is the better option. He'll need at least one new left-back and probably two, depending on how he seems James Milner. He also desperately needs to overhaul the centre of our defence.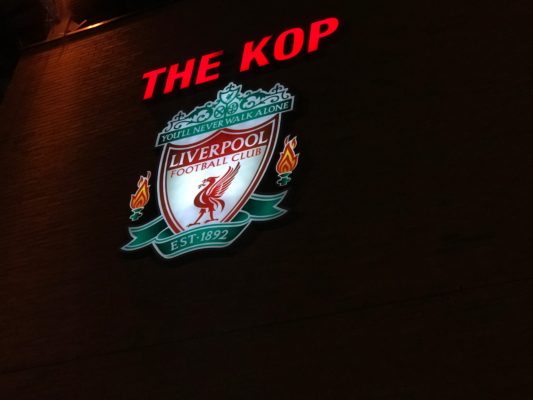 Some people might lump Jordan Henderson into the defensive unit, but I think it makes more sense to speak of the captain in relation to our other midfielders. For that reason I'll be doing just that later in the week…