Liverpool's Summer Transfer Business: A Retrospective
And so the transfer window has slammed shut for yet another summer. It's been one of ups and downs, periods of silence and moments of madness. For what feels like the first time in a long time, Liverpool have had one of the best summers out of all of the top six sides, depending on whether or not you're the sort of person who seems to rate the transfer business of other clubs higher than ours and think Fenway Sports Group are terrible owners. If you fall into that category then, I'll be honest, there's not much point in reading this article. You'll find positivity mixed with a touch of realism here rather than outright anger and frustration.
There are some people that don't like the transfer window. If you're a journalist who gets asked questions about player movement by supporters every day or someone that works in the buying and selling department of a club then I can well understand why. For everyone else, though, it should be a period of immense fun and amusement. Let's face it, there were Liverpool supporters tracking planes online to the point that the service crashed and following blacked-out Mercedes-Benz people carriers around the city. It was absolutely wild and a really good laugh for those of us that see it for what it is – a soap opera. People take it far too seriously and I just can't get on board with that. When the dust settles and we look back, though, what will we say?
Centre-Back Or Bust?
For the majority of Liverpool supporters this summer was about one thing and one thing only – the search for a new centre-back. Virgil van Dijk was identified as the club's chief target before the previous Premier League season had even come to a close, so it felt nailed on that he'd be joining us at some point. At the start of June it emerged that the defender had decided that Liverpool was the club for him and everything looked nice and rosy. We all know what happened next, with news emerging that Southampton had reported the club to the Premier League for illegally 'tapping up' their captain and the Reds had to issue an apology and promise that they would end 'any interest in the player'.
As soon as that happened any move for van Dijk became extraordinarily complicated. For one thing, the club had already been handed a ban on signing youth players thanks to an alleged indiscretion over the attempting signing of a schoolboy from Stoke. Having declared that we were ending our interest in the Dutchman the Premier League felt there was no case to answer, but any bid for him during this window without permission from Southampton would be a clear indication that we'd never truly ended our interest and Saints could then ask the Premier League to investigate, which would then have resulted in a likely transfer ban for us on a senior level, too. In amongst all of the criticism towards the club and the owners, it's worth remembering the complexity of the case.
Why, then, didn't Liverpool have alternate targets to the Southampton captain? Every many and his dog believed that centre-half was the position the club needed to strengthen this summer, so surely the Dutchman wasn't the only player that we could have added? Well, I think that's also quite complicated. Jürgen Klopp isn't a manager who believes in making incremental improvements. He wants the player that he wants and it's that simple. Despite the penchant for suggesting that Michael Edwards and the transfer group at the club don't know what they're doing, they very clearly do and Dominic Solanke appears to be an example of a player put in front of the manager despite not being on his list. To think that they wouldn't have offered alternatives to the German is just ludicrous and informed by dislike of the owners rather than any logic or fact, yet he chose to stick to his guns.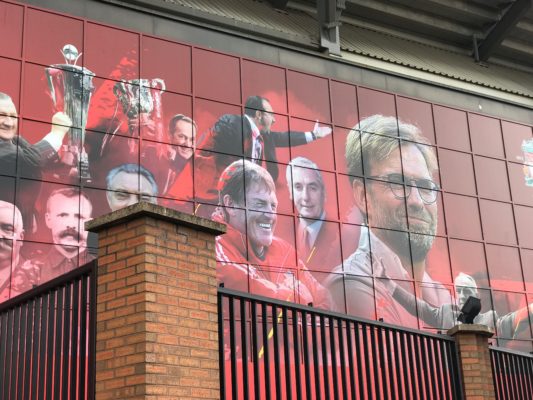 Part of the reason why that might be the case is that there weren't a huge amount of central defensive options on the market this summer. Manchester United bought Victor Lindelof but, as things stand, he can't get into the team ahead of Phil Jones. Manchester City spent the summer chasing Jonny Evans. He's not a bad defender, but the idea that he's on the same level as van Dijk is a nonsense. Chelsea spent over thirty million on Antonio Rüdiger and the signs so far don't suggest he's exactly world-class. Who, then, could Liverpool have brought in that would have made a significant difference to the level of defenders we've got at the club at the moment? It's fashionable to suggest that anyone is better than Dejan Lovren and Ragnar Klavan, but the truth is that that simply isn't true.
Was Upgrading Our Attack More Important Than Our Defence?
Everyone was concentrating on Virgil van Dijk, believing that his acquisition would be the one that would allow us to compete for trophies, but was that the right way of looking at things? I'm not so sure. In the first nineteen games of last season Liverpool conceded 21 goals and sat second in the Premier League on New Year's Day. We ended up slipping to fourth, so how many goals did we concede in the second nineteen games that saw us drop off so markedly? 21. We conceded 42 goals all told, with the split being exactly even over the two halves of the campaign. The question then becomes, what changed in the second half of the season to mean that we scraped fourth by a point rather than challenged for the title?
The answer, of course, is Sadio Mané. The former Southampton player absolutely set the league alight when he moved from St. Mary's to Anfield, quickly becoming out most important player. For a time we were unable to win a game without him in the team, so his departure to the Africa Cup of Nations hurt us in the extreme. We had no attacking options to replace him, but that's something that won't be the case in the future. When it comes to players able to play in the final third and cause opposition defences trouble we've now got Mané, Mohamed Salah, Daniel Sturridge, Dominic Solanke and Roberto Firmino, with Philippe Coutinho being retained to pull the strings behind them all. Add into that mix Alex Oxlade-Chamberlain and you can see that Klopp has opted for a mix of power and pace that will terrify opposition defences.
Don't get me wrong, I'd have loved for us to have signed Virgil van Dijk and I believe he would improve our defence markedly. Yet I'm just not convinced that this window is the 'disaster' that some people say it is just because we didn't get him. Andrew Beasley, my favourite stats guy on Twitter, told me the other day that our rolling 38 game goals against record is the best that it's been for four years. Is that because the defenders are getting their heads around Klopp's system? Is it because the goalkeeper is improving his communication and dealing with crosses better? Who knows, but the simple statistical reality is that Liverpool's defence has been improving even without bringing in an extra body.
The attack, meanwhile, looks close to unstoppable. How on earth do you deal with all of the options that the manager has available to him? Even if you think you've taken care of Firmino, Salah and Mané, Wijnaldum, Can and Henderson have all been known to chip in with a goal when it matters. I've never been Alberto Moreno's biggest fan, but he's looking like a different player this season and the way he's working with Mané is giving defences yet another headache. Then there's the set-piece ability of Trent Alexander-Arnold and the free-kick prowess of Coutinho, presuming that we hang on to the Brazilian. Whichever way you look at it, our attack and midfield is as good as boxed off for the foreseeable future.
Naby Keita Deal Was Nifty Business
I can see why there's a bit of disappointment over the Naby Keita situation. On the one hand, he won't be playing for us for another twelve months and that's frustrating. On the other hand, he's on course to develop into one of the best players in the world and we've got him tied down for the long-term. The deal we've struck with RB Leipzig also means that he'll spend at least part of the year getting used to playing Champions League football in midweek and regular football at the weekend, which is no easy learning curve. He'll come to us next summer as an even more complete player at a time when most of the big teams around Europe would otherwise have been competing for his signature.
There's a desperate desire for some supporters to stick the boot in on FSG as owners and continually criticise them, but I'm not sure they've done a lot wrong this summer. The deal for Keita is proof that we're starting to act like a sensibly run club in the transfer market. Rumours have it that we've been in discussions with Kylian Mbappé for more than a year about a move to us, but his explosive form for Monaco last season meant that he was simply out of our league by the time this transfer window came around. The same could easily have been the case with Keita but by getting in there ahead of the pack it means it's irrelevant how well he plays during this campaign. We'd all have liked to have seen him arrive this summer, but if the option was this deal or no deal then I'm glad we've done what we've done.
As for the van Dijk situation, it was genuinely out of the hands of Fenway Sports Group. Even if you ignore the legal implications and possible transfer ban, Southampton didn't want to sell him. The reason that Coutinho isn't currently a Barcelona player is that the owners of our club have put their foot down, so you can't praise them for that on the one hand whilst criticising them for not signing a player that another club refused to allow to leave on the other. We made our interest clear, just as Barcelona had done, and the player handed in a transfer request, just as Coutinho had done, yet nothing changed. Player power might well be a dying thing as clubs do their best to keep hold of their prized assets.
Was The Window A Success?
For me, the answer to that questions is a resounding yes. The lack of a new centre-half means that it wasn't perfect, but the notion that it is a 'failure' is a completely nonsensical one in my eyes. We have brought in a solid and reliable left-back who actually looks like he belongs in that position, as well as a talented young striker, Dominic Solanke who gives us a genuine option in attack that looks more threatening that Divock Origi did. We have got an exceptional young utility player in Alex Oxlade-Chamberlain who can fill in across a number of positions and we've also added a genuinely brilliant alternative to Sadio Mané in Mohamed Salah. We've also been able to tie down one of the most exciting players in Europe to a contract that means he'll join the club next year. On top of that we've shifted dead wood and kept hold of one of the best attacking midfielders in the world.
Everyone hates the cliché of 'he's like a new signing', but the reality is that most people thought Alberto Moreno's Liverpool career was dead and buried until the manager put him in as his first choice left-back at the start of the season and now he's suddenly reborn. That in turn allows James Milner to become another midfield option, which he definitely wasn't last season. Add to that the growth of Alexander-Arnold into a very real option at right-back, plus the development of Joe Gomez and Marko Grujic and the fitness of Daniel Sturridge and the manager now has choices that he lacked last season. They are the proverbial 'new signings' and I think Jürgen Klopp intends to use them as such. We have enough games to mean that they'll all get plenty of time on the pitch if they train well enough.
It's entirely possible that we might live to regret not bringing in a centre-back this summer, but thankfully that's where the January transfer window comes in. Klopp hasn't used it in the past, but then he's also not spent big in previous summers either. I can easily see a scenario in which we make do with what we've got between now and the turn of the year before heading back to Southampton with a bid for van Dijk that they can't complain about at the start of 2018. In a perfect world he would have come in this summer, but the world isn't perfect. People seem determined to give this window a rating, so here's mine:
7.5/10