From a Liverpool point of view, there has been no bigger story this week than the departure of Philippe Coutinho. We may have ended Everton's season by knocking them out of the FA Cup and spent £75 million pounds on a central defender that we spent the entire summer chasing, but it's the departure of the Brazilian that has caused so much consternation amongst our supporters. The general feeling from most Liverpool fans is that we were going to lose Coutinho and his mercurial talents at some point, but why now? 'What good does it do us to lose him midway through the season?', goes the cry. I'm going to make some attempts here to explain why I think it's a move that makes sense for all parties or, at the very, least, why Jürgen Klopp might have been willing to say goodbye to the twenty-five-year-old.
We've had nearly 6 months to prepare for Coutinho leaving. If you're going to sell him in January, surely you have get a replacement lined up first. If you can't get the right replacement in, then you wait until the summer and keep Coutinho.

— Joel Rabinowitz (@joel_archie) January 7, 2018
I don't expect all of you to agree with me. In fact, if some of the tweets I've been receiving are anything to go by then I imagine I'll receive some strongly worded objections to my piece. The truth is that the fanbase is evenly split on this if you're being polite, whilst a 90/10 split is likely to be closer to reality. All I ask is that you read the piece in full before jumping onto social media to tell me why I'm wrong. After all, this piece should neatly sum up my feelings on that matter and I'll be able to say more here than a possibly could with two-hundred and eighty characters. Whatever your feelings on the transfer, we all want the same thing – for Liverpool to be successful. It's certainly true that I'm disappointed that Coutinho has left the club. I just don't buy into the notion that our season will completely fall apart moving forward. We have some talented players and a brilliant manager, so I'm interested to see where things go from here.
The Player Wanted To Go
There have been reports that Coutinho was willing to put around £10 million of his own money forward to make this deal happen. Now that is probably going to make up of a loyalty bonus he's decided to forgo with Liverpool as well as any signing on fees from Barcelona rather than him doing some sort of bank transfer, but it's still an awful lot of money to be saying goodbye to for the sake of a couple of months. I do think it demonstrates, however, that the player had made up his mind and was close to desperate to leave. Whether that's because of his family or simply because he'd quite like a La Liga winners medal we don't know, but even the suggestion that he'd let that much money disappear, even if only temporarily, is a sign that he felt his time on Merseyside had come to a close. That in and of itself isn't enough, of course. Many people believe that he was under contract so what he wanted was irrelevant. I'm not sure that I agree.
Jürgen Klopp is a manager that uses emotion. From his ranting and raving on the touchline through to his bear hugs for his players after the full-time whistle, the German is a man of feeling. He is, to steal a phrase, a humanist manager. If you don't like the histrionics, the passion, the raw emotion then that's fine. But if you love it about him then you also have to accept that he's likely to be influenced by how a player is feeling. During the summer the manager said words to the affect of 'the people above me decides what happens to players' and plenty of people took that to mean that Coutinho was going to be sold back in August. Yet I think what Klopp was saying was that Coutinho wanted out and he'd have let him leave but John Henry and co had decided to stand up to Barcelona and say 'no'.
This manager is a man that demands one hundred percent commitment from his players. He gives them his faith and his loyalty, as we've seen from his treatment of the likes of Dejan Lovren and Simon Mignolet through the season, and he expects the same in return. He's long allowed big, important players to leave the club that he manages when they've decided that they want out. Again, we might not like those qualities about him but they're part of what makes him the manager that he is. I think he's seen a player that doesn't want to be at the club and decided that he wasn't going to keep him there if the player wasn't going to be fully committed to the cause. We can say that the manager is wrong, but it's who he is and how he manages. The second a manager stops being themselves is the moment that they're in trouble.
Squad Unity Matters
I have no idea whether Philippe Coutinho was injured back in August. Certainly it seemed like he was playing up any potential problem when he flew halfway around the world to go and play for Brazil in a World Cup qualifier. Likewise we don't know whether he was injured this month, though the fact that Barcelona have said that he's out for three weeks suggests that there's some degree of truth to it. Regardless, the manager must have suspected that he was exaggerating any problem this time around and he'd have considered the possibility of him being 'injured' for all of January and thought that that wouldn't help him all that much. I'm sure Klopp will also have thought about the possibility of Coutinho coming down with another problem towards the end of April, start of May in order to ensure that he was fit and firing for this summer's tournament in Russia. For a manager that likes to know which players he's got available to him, that's not a very helpful possibility.
Then there's the fact that, as we know from Klopp's statement after Coutinho's departure, the midfielder has been talking to his colleagues about how he's been feeling. Klopp said, "Philippe was insistent with me, the owners and even his teammates this was a move he was desperate to make happen". That's a crucial bit of information. The Brazilian wanting to leave is one thing, but walking around and talking to the rest of the squad about it is quite another. Harmony in a dressing room is a difficult thing to manage. The old line that 'a team that wins stuff is harmonious' is all well and good, but what happens if we get knocked out of the FA Cup in the Fourth Round and Porto beat us in the Champions League? The manager then has to gee his side up for the remaining games of the season with a miserable lad in the dressing room making everyone feel so much worse.
The manager has a lot more faith in his squad than the rest of us do. When we failed to sign Virgil van Dijk in the summer he didn't panic and go out and splash £30 million on some mediocre centre-back like Johnny Evans. Instead he said to the defenders he had available that he thought they were good enough to do a job for him, making them feel ten foot tall and feeling as though they were willing to run through brick walls for him. The second-most clean sheets so far this season suggests that the manager was right. Klopp said of Ragnar Klavan that he was a much better defender than most people thought, with the majority of Liverpool fans now accepted that he was right. He will have faith in his current players to go out and do the business for the rest of this season, even if a lot of the supporters don't. Last season people said we'd miss out on the Champions League places when Sadio Mané got injured. They were wrong then, they might be wrong again now.
The Deal Suits All Parties
The World Cup this summer means that most sides won't have a proper pre-season. If a country reaches the competition's final then their players will be in Russia until at least the 16th of July, with the Premier League season getting back underway as early as the tenth of August. We know that Jürgen Klopp is a manager that likes to train with his players for as long as possible, so waiting until the summer to sell Coutinho and find out how much of a budget he has to play with doesn't do him any good. Likewise Barcelona will want the player in now in order to fit him into their side properly and we already know that the player was desperate to get away, so there's no question on that front that it suits him. Supporters might not agree with that, but you've got a player that wants to leave, a manager that only likes working with those committed to his cause and a buying club that want to avoid having to enter into a competition to sign him during the summer.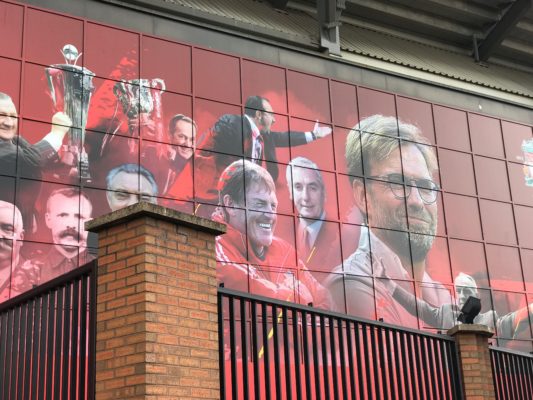 That last point is one that sticks in the craw for most fans. The idea for them is that Liverpool should've held on until the summer, seen if Coutinho had a good World Cup and then sold him to the highest bidder. I'm not sure that would've worked, though, with the Brazilian making clear that he was desperate to move to Barcelona. What might have happened instead is Paris St. Germain, for example, might have come in and offered an amount of money that Barcelona couldn't match, negotiations over personal terms will have broken down and we'd be back at square one; to say nothing of the fact that it would have been so late in the summer that the idea of us being unable to replace him so late in the day will have reared its head again.
The problem with hand-wringing and complaining about a lack of replacements at this stage in the transfer window is that we have no idea what might yet happen. Thomas Lemar has been on our radar since back in August and the Monaco manager has already made a suggestion that he could be sold before February comes around, so we might end up going back in for him. There's also rumours that Liverpool want a new goalkeeper and Leon Goretzka still hasn't made up his mind about where he's going. That's to say nothing of the possibility of Naby Keita arriving on Merseyside sooner than expected. If we head into the second-half of the season without Coutinho but with, say, Allison, van Dijk, Goretzka and Lemar then I personally think the team is stronger overall. Plus, as I mentioned, Klopp will be able to work with them all ahead of the summer. Right now we simply can't make any judgements.
The Future
The final thing I'll mention is something that we can't ever truly know. One of the accusations that's been made of the club is that they've now 'given players a blueprint of how to leave'. I'm not sure how much I buy into that. You have to remember the Philippe Coutinho wasn't a Jürgen Klopp player. He's been at the club for almost twice as long as the German and was never sold Klopp's vision of where we're going. That's not true of the likes of Sadio Mané, Mohamed Salah or Alex Oxlade-Chamberlain. I can well imagine the German informing them that things might get tougher before the get better but if they stick with him then he'll lead the club to better times in the future. Coutinho was able to say 'I haven't won anything, let me go', Salah and the like won't have quite the same line to use.
The manager and owners will also have been faced with a concern about putting future signings off coming to Anfield. The aim is to make Liverpool Football Club a genuine global force once more, winning Premier League and Champions League trophies galore. Yet even if we do that, some players will always have a long-term ambition to sign for the likes of Real Madrid or Barcelona. Had we forced Coutinho to stay until the summer against his wishes or, as some people have suggested, see out his contract, what will that say to those future players about whether or not they should sign for the Reds? We might not want the club to be a stepping stone, but it has been in the past and it will be again in the future. The important thing is to bring in the right sort of players and get the most out of them before they move on.
Has Klopp made the right decision in allowing Coutinho to leave before the summer window comes around? We will know more when the January transfer window closes and we'll know more still when May comes around. For now, the manager is being true to himself and that's the most important thing that anyone in the hot-seat at Anfield can do. This is a moment that will make or break his time as Liverpool boss, if not his career as a whole. Let's hope it turns out to be best decision for both him and the club in both the short and long-term.