There was a moment last night when the clock struck eighty minutes when I didn't care whether we won or lost. The fact that there was extra-time looming has already been commented on for its ridiculousness, yet the stark reality of meant that I would've been equally as happy for Chelsea to score in order for us to not have to play it. Instead, the match went all the way to penalties and the full time whistle was blown less than seventy-two hours before we'll kick-off our game against Southampton on Saturday at three. Of course, I was just thinking about things in the black and white footballing sense. I already wasn't looking forward to the trip to St. Mary's well before events reached their climax in Istanbul, so the idea of having to face a Ralph Hasenhüttl side that will be smarting from a disappointed loss to Burnley in less than three days' time isn't making me feel any more excited about things.
In case you missed the trophy lift, you shouldn't. Liverpool back on their perch as the most successful club in England with 43 major trophies. #LFC #LIVCHEpic.twitter.com/iKTwxqwqaW

— Enganche (@srijandeep) August 14, 2019
Then we won it on penalties and I understood the importance of doing so from the point of view of the footballers. Don't tell me it didn't mean something to each and every one of them. If you think you know someone who is a bit competitive then that's as nothing to what professional footballers must be like. To be able to lift the trophy after playing really poorly for the best part of one hundred and twenty minutes will be a real confidence booster. They'll be tired against Southampton, there's no doubt about that. But a combination of changes from the manager and the boost the players will be feeling from becoming European Super Cup champions will hopefully give us enough to get over the line. The question, though, is how we'll play. The result against Norwich covered some cracks that were exposed last night, so what will Jürgen Klopp have learnt?
Roberto Firmino Is The Integral Cog
If ever anyone had any doubt about what Roberto Firmino brings to this Liverpool team then surely last night will have put them to bed. The Brazilian missed out on the first-half, which was also when the Reds looked the most disjointed and there didn't seem to be any connection between midfield and attack. Alex Oxlade-Chamberlain being asked to play in the front three didn't help matters, given he's at his best when he's got the game in front of him and space to run in to, but even so something wasn't quite right.
As soon as Firmino entered play you could see exactly what that 'something' was, given that he was immediately involved in the action and was a massive part of the first goal. You could also see why the manager decided to play him in the Champions League final despite him clearly not being fit, such is the difference that he makes to how we play. Given the lack of transfers we made during the summer I'm very much of the hope that Michael Edwards spent the entire time trying to find a player than replicate what Roberto Firmino offers this side, because when he's missing you really can tell.
Sadio Mané Is Incredible
As much as Firmino might be the cog that gets the entire machine ticking, Sadio Mané is the live wire that can provide the spark when it's needed. We all know how good Mohamed Salah is, but there's something predictable about the way he works even if there's not much that defences can do to stop him. There's very little about Mané that you'd put into the 'predictable' bracket. The player himself doesn't always seem to know what he's going to to from one minute to the next, so how on earth will opposition defences be able to prepare for it?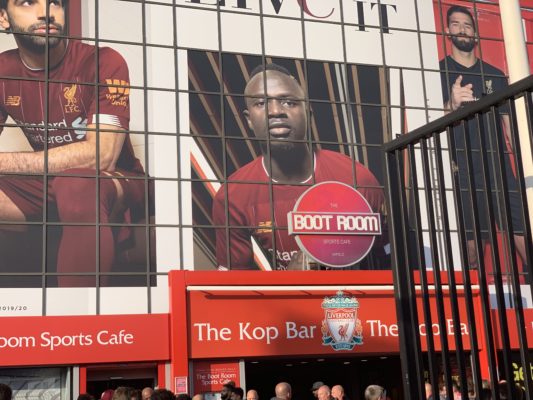 He's infuriating at times, of course. We've all seen him hit the ball straight into the defender's legs rather than find a pass. Yet he's looked bang up for it in his cameo against Norwich City and in last night's game, so when you remember that he barely had a pre-season and didn't have much of a break because of the AFCON tournament it suggests he'll be absolutely sensational when he finds his rhythm. It's easy to forget that he was joint-top scorer with Salah and Pierre-Emerick Aubameyang and he managed that without taking penalties. What a player he truly is.
VAR Is Far From Perfect
Everyone who has read any of my stuff knows that I'm massively in favour of the introduction of the Video Assistant Referee. I believe that it will be good for football in the long-term because it will help referees get the big decisions right more often than not. Yet that doesn't mean it's perfect. Ultimately the system is only as good as the person using it. I can easily understand why Stéphanie Frappart thought it was a penalty against Adrián in real time as I did too. I cannot for the life of me understand why the VAR didn't overrule it. Perhaps it's one of those things where it's a case of us not knowing how it works or is used, therefore getting annoyed over it doing what it was supposed to.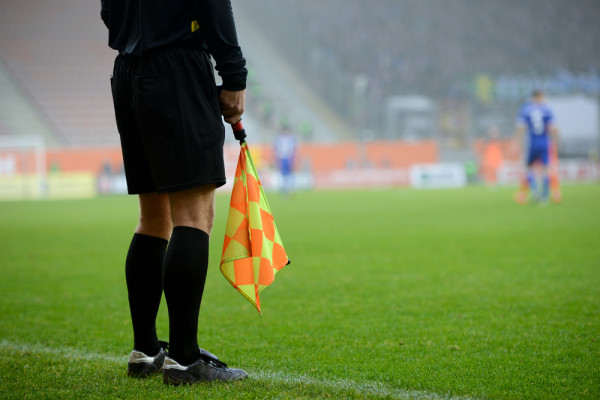 I've seen people referring to it being 'inconclusive' whether there was contact or not, so perhaps that's the point of view that the VAR team took and therefore decided that it wasn't a clear and obvious error from the referee. After all, most of us are saying that if they have to look at an offside five hundred times in minute detail then it can't be clear and obvious. Maybe, falsely, that's what the officials were thinking last night. We'll never know for sure as it won't be explained to us, but sufficed to say that even very good systems aren't perfect yet.
The High Line Is Asking For Trouble
I've seen a number of people defending Liverpool's use of the high line because it caught Chelsea offside a number of times last night. That's definitely true, with the system being confused slightly because of the assistant's instruction not to raise their flag until the end of the movement. Yet the London club also cut through time and again, following a precedent set by Norwich in the Premier League last Friday night. It's worth having a look at Dan Kennett's tweets to see how the defence is seemingly a lot more vulnerable this season than in recent times.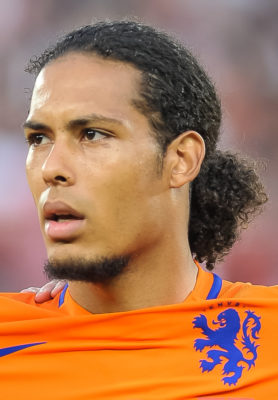 Whether this is just something we're experimenting with in certain games and it will settle as the players get used to it or is the new way we're going to play and opposition sides getting through on us time and again is the new normal remains to be seen. I don't think the system was helped by Virgil van Dijk and Fabinho having their worst games for us since they signed. That Jordan Henderson and James Milner seemed to have been asked to play as wingers and Joel Matip wasn't sure what his job was didn't help either of them, of course, but ultimately this high line looks like an experiment that isn't working.