Neville Southall, the former Everton goalkeeper, caused laughter amongst rival fans once when he suggested that Everton should be looking to win the league each season. Liverpool supporters, amongst others, felt it was ludicrous for the Blues, who haven't won a trophy since 1995, to set their sights on the league title. Even now Evertonians are causing some chuckling on Twitter because of their firm belief that they'll finish above Liverpool this season. Yet don't all football fans feel full of hope heading into August? Do newly promoted clubs think they'll be going straight back down, or do they believe that they'll definitely stay up? Only Marvin the Paranoid Android would be so ludicrously negative.
Ramsey's run and assist with the left foot tho… If he somehow brings back the '013/14 Ramsey in him without injuries we' ll win the league

— uyiremoni (@uyiremoni) July 19, 2017
This is the time of year when hope springs eternal, when supporters of each and every club around the world has a feeling they can't deny in the pit of their stomach that says something good could happen. We really talk about that hope, though, instead spending our hours and days focussing on transfer stories and the tittle tattle that comes with it. There's a general panic spreading through Liverpool fans that we haven't signed Naby Keita or Virgil van Dijk yet, for example. So I thought I'd leave behind the transfer woes for once and instead have a look at the different ways our season could go, depending on how various things turn out. I'm quite sure there'll be a possibility I forget or something you don't agree with, but my hope is to look at the most basic things that could happen, starting with…
Everything Clicks
If you don't believe your team has the ability to win the league, what's the point in even bothering? Imagine if Leicester City had decided that the height of their ambition in the 2015-2016 season should be simply surviving in the Premier League? I don't think it's outrageous, therefore, to suggest that one of the ways this season could go for Liverpool is that everything clicks and we challenge for the Premier League title. Jürgen Klopp has done everything possible since his arrival on Merseyside to take away the pressure of that albatross that has hung around the club's neck for far too long. He has experience of winning a league in a country where there's a team that sees not winning it as a failure, with that club also being significantly richer than all of the others. Is it outrageous to suggest that he could be the man to take us to promised land?
WATCH: Jurgen Klopp's Answer To 'Can Liverpool Win The Premier League?' Is Outstanding 😂https://t.co/iystNpesyL pic.twitter.com/o295YuwYaj

— SPORTbible (@sportbible) July 18, 2017
There is a distinct possibility that everything could click for Liverpool this season. It's interesting that we haven't made too many changes to the first-team squad, with the likes of Daniel Sturridge and Divock Origi set to stay as things stand. The players are starting to understand what the manager wants from them and the fewer starting players we bring in the less difficult it will be for the team to click. It also seems as though Klopp is building a decent sized squad that can take on a number of competitions at once. Why can't they pick up at least one piece of silverware? Why are the likes of Manchester City, Manchester United or Chelsea more likely to win than we are, other than the innate belief of the clubs and their supporters? If everything clicks then there's no reason why we can't win at least one trophy this year.
It's A Mixed Bag
Having said all of that, it's entirely possible that this campaign is neither one thing or the other. There are a lot of ifs and buts around the club as we head into the new season, with imponderables such as formations yet to be nailed down by the manager. For two years in a row the wheels have fallen off in January, the time of year when Klopp is used to having his feet up in front of a roaring fire back in Germany. Will it be third time lucky, or should we expect more of the same? Even if the manager does manage to survive Christmas and the New Year period, the likelihood of Champions League football means he'll have to juggle a huge number of things at once. It's more than possible that those added games result in this being a year that is neither here nor there.
A lot of this depends on what you consider to be a success, of course. Would winning the FA Cup, getting to the semi-finals of the Champions League and comping in the top four be a success or a mixed bag? How about the semi-finals of all three competitions and a top four finish, but no silverware? Personally I'm not a member of the 'Liverpool exists to win trophies' brigade and feel that nowadays success can be measured in numerous ways, but even I would feel underwhelmed by a top four finish and nothing else. Consolidation of a Champions League finish is probably the minimum that Klopp is hoping for, but that in itself is no mean feat in a league with six clubs competing for four positions. Just doing 'ok' might be disappointing, but it's a distinct possibility this year.
We Succeed In The League But Struggle In The Cups
Six top clubs, four Champions League positions. It's easy to be sniffy about Arsenal or dismiss Manchester United's league form last season, but the Premier League is the most competitive division in world football right now. Jürgen Klopp will have been pleased with how things went for most of last term but aware of the fact that things fell apart after the turn of the year. Is it impossible to envision a course of events that would see the manager all but abandon the cups and concentrate solely on the league? He certainly seemed to realise last year just how much an attack on the League Cup takes out of you if you progress but don't end up winning it. The German will know that Liverpool supporters crave the league more than anything, so going all out for the title in a year when all of our major competitors have Europe to worry about too might not be a terrible idea.
I've been intrigued by Klopp's use of youngsters in the pre-season friendlies we've played so far. It's totally fair to point out that Nathaniel Clyne's been injured, but I also think that Trent Alexander-Arnold's performances mean he can expect more than a couple of starts. Likewise the manager seems to be training Ben Woodburn to be an understudy for Philippe Coutinho, playing him in the middle and ask him to act as something of a playmaker. With the likes of Ryan Kent, Dominic Solanko and Joe Gomez all performing well too, it wouldn't be totally insane for the manager to play one team in the cups and another in the Champions League and league. If he resists the temptation to bring the senior players in to the cup team if they progress then I can see a season unfolding where we win the title, make it out of the group stages in Europe and get to the semi-finals of both domestic cups. That's a season I'd take right now!
We Succeed In The Cups But Struggle In The League
The reverse situation is also entirely possible, too. The Champions League takes more out of teams than most supporters are willing to acknowledge, so should we make it into Europe's premier club competition I wouldn't be surprised to see our league form suffer. We have at least two players for every position right now even if we don't sign anyone else, but the problem is that some of those players are still relatively inexperienced. Will they be able to handle the stress of playing in either high profile Premier League games or else hugely important Champions League matches, should they be called upon? Alexander-Arnold was unfazed when he was brought in at Old Trafford last year, but other youngsters struggled when they played the first-half against Stoke City at the Bet365 Stadium.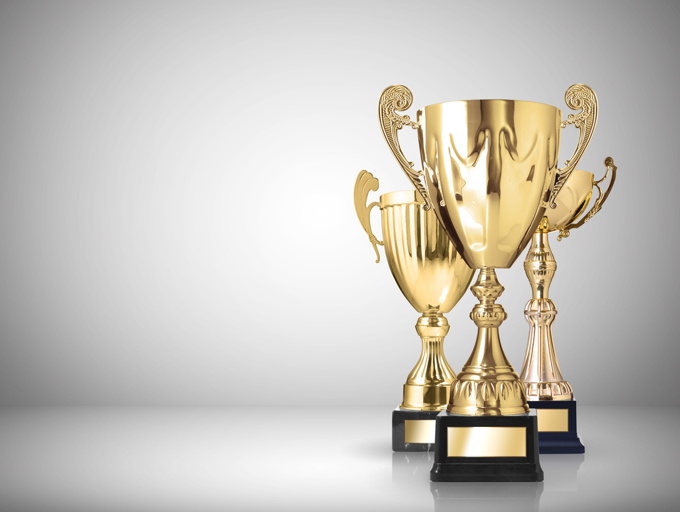 Unlike some, I have a lot of faith in our squad heading into this season. One thing that can't be known right now, however, is injuries. We saw how tricky things got last term when we lost several important players all at once, so it's not unreasonable to assume that the same problems would kick in this time around, too. If Klopp does what I think he'll do and use a different team for cup games than he'll be using in the league then we might well get ourselves into a situation where the league becomes a secondary concern to the cups. It's not out of the realms of the possible that all five of the clubs that we're going up against have brilliant seasons and a slight dip in form for us ends up seeing us slip down the rankings. Chelsea, Spurs, Manchester City, Arsenal and Manchester United will all feel that they can go for the title this year. What if we're the ones left behind?
Nothing Clicks
Having said that only Marvin the Paranoid Android would approach a season with a negative mindset, I have to acknowledge that an absolutely disastrous year is one of the possibilities that we need to consider. Just as Jürgen Klopp is no stranger to winning the league against expectations, so too he's experienced wheels falling off a campaign despite all of his best efforts. We can't pretend that his final season at Borussia Dortmund didn't happen, with Die Borussen winning just two of their opening ten games and losing seven. The only major player that they lost before the campaign began was Robert Lewandowski, so it wasn't even as if his first-team was ripped apart by a poor transfer strategy. There are numerous theories about what went wrong for Klopp's team back in 2014-2015, but the most likely is simply that other teams got to grips with the manager's fallback tactics.
Whether we make it into the Champions League or end up falling back into the Europa League this season, we're going to be taking part in four different competitions. That is something we haven't done often enough in recent years and something that did see our league form suffer back in 2015-2016. If any of our younger players have something of a set-back or we get a huge spate of injuries, the amount of competitions we're involved in could really start to take their toll. Combine that with clubs learning that sitting deep will cause us problems and it's entirely possible that things go very wrong very quickly for Jürgen Klopp and his players. In truth I can't see that happening, if for no other reason than the teams in the bottom half of the Premier League are as bad as the teams at the top are good. If you put a gun to my head and asked me what was the most likely to happen then I'd say we'll sacrifice the cups for the sake of the league. Whatever happens, it's unlikely to be boring year…