I find narratives absolutely fascinating. Where did they come from? What purpose do they serve? I wrote about the 'Salah diving' narrative a couple of weeks ago, explaining my genuine belief that its purpose is to derail the remainder of Liverpool's season. After all, more than a few people in the media have long had a problem with the people of the city of Liverpool and of the football club in particular. Just as the press hounded Luis Suarez out of the country in 2014 because they hated the Reds having such a mercurial talent, so too has Mo Salah been branded as a 'cheat' because it looks as though Jürgen Klopp's team is on the verge of doing what no Liverpool side has managed for nearly thirty years and are one of the two teams likely to win the Premier League this season.
It's the 12th of May, Liverpool are 3 points away from winning the title, it's 0-0. Suddenly Salah scores in the 94th minute, runs over to the away fans and does this celebration. Make it happen pic.twitter.com/bgDp22F8tN

— KG (@Yungdaggrdckk) January 24, 2019
Over the last couple of weeks I've found myself wondering about the 'Jürgen Klopp needs to win a trophy' narrative that is a favourite of his most ardent critics. The general idea is that the German will be viewed as a failure if he doesn't win some silverware this season, with many people being hugely critical of him when we went out of the FA Cup to Wolves as they felt he didn't take the competition seriously enough. The fact that we're now in the same number of competitions as Tottenham but haven't lost most of our key players to injury in the same way that they have is completely ignored by many. Back in November I wrote a piece looking at why no silverware wouldn't be an issue, but since then I've found myself thinking about the number of times we could have won a trophy before now. Those 'sliding doors' moments are fascinating to me, so I decided to have a little look at them.
Liverpool Beat City To Win The League Cup
The extent to which Jürgen Klopp completely changed the atmosphere around Liverpool when he was appointed as Brendan Rodgers' replacement in October of 2015 simply cannot be overstated. The Northern Irishman had struggled to win over the fanbase when he first arrived, not helped by the 'Being Liverpool' documentary that made it seem as though he was some sort of cringeworthy David Brent-esque character. Even when the Reds were storming to the top of the table in 2013-2014 there were still a host of supporters who were waiting in the wings to call him a 'fraud' and suggest that our success was entirely the responsibility of Luis Suarez. When we lost 6-1 to Stoke City on the final day of the 2014-2015 campaign many felt that Rodgers' time was up and that to allow him to continue in his role was nothing more than folly. When we started the next season as poorly as we'd ended the last, it was clear that letting him go was the right thing to do for all concerned.
They just showed 2015 Stoke 6 Liverpool 1 game on Sky Sports… remarkable that Brendan Rodgers didn't get the sack after that game.. #LFC

— indykaila News (@indykaila) November 23, 2018
his sacking alone wasn't enough to give Liverpool supporter's their hope back. The arrival of Klopp was like a breath of fresh air blowing through Anfield, but the fanbase was still smarting from missing out on the title a year and a half earlier, so when he told us we needed to change from doubters to believers the plea fell on fairly deaf ears. It wasn't really until the manager called out those in the crowd who streamed for the exit when Crystal Palace went 2-1 up at Anfield, telling them that he felt 'alone' and that 'we decide when it's over' for people to start to adjust their way of thinking. That we began to progress in both the League Cup and the Europa League meant that people were able to start dreaming of silverware once again returning to the trophy cabinet for the first time since 2012. Reaching the final of the former in February gave us a chance to prove that we were back in the big time.
The game wasn't a thriller, with Fernandinho giving the Cityzens the lead after 49 minutes before Philippe Coutinho equalised for us with seven minutes of normal time remaining. No further developments came about in extra-time, so a penalty shoot-out felt inevitable. In real life, of course, we went on to lose on penalties, thanks to misses from Lucas Leiva, Coutinho and Adam Lallana, but how might things have been different? For starters, we could have have a whole different set of penalty takers, with James Milner, Daniel Sturridge and Divock Origi all on the pitch at the end of the game. Milner, we know now, is a brilliant penalty taker, whilst both Origi and his strike-partner would surely be more preferable spot-kick takers than a defensive midfielder who had scored one goal in just shy of two hundred and fifty Premier League appearances for us.
On the 28th of February 2016 Liverpool lost the league cup final to man city and my Dad wanted Klopp sacked that night. Tonight he told me he could become one of the best managers in the clubs history.

Doubters to Believers. pic.twitter.com/SyjaHj0MsM

— 🎲 (@ftblJJ) December 21, 2018
Penalties are a lottery and the Reds have been on the right side of them more often than the wrong side. What might have happened if different players had taken the kicks and scored? After all, Emre Can had given us a 1-0 lead in the shoot-out thanks to Fernandinho missing his penalty. We'd got our noses in front and if we'd been able to keep our lead then the 'must win a trophy' monkey would have been removed from the manager's back within four months of him being appointed to the position. In truth, it probably would have come a little bit too soon in his tenure given how much re-building work still needed to be done, but it would've stopped people saying that we're 'bottlers' in their tracks. It would likely also have seen people come around to believing in him and the project much quicker, instead of a few people still feeling he wasn't good enough. On top of that, success breeds success.
Success In Europe Adds To The Trophy Cabinet
Having enjoyed the success that came with the League Cup win over City, the Reds would likely have continued their good performances in the Europa League and found themselves in the final again Sevilla. Unlike in real life, however, the Reds wouldn't have allowed the Spanish side to get the better of them. The experience of winning against City would have given them the confidence to bounce back from Sevilla's equaliser straight after the start of the second-half. We'd have tightened things up at the back, knowing that a penalty shoot-out wouldn't have been the worst thing to happen because we'd won our last one. Patiently waiting for the game to reach its conclusion, we'd have put Milner, Origi and Sturridge on penalty duty and seen the club lift our second trophy in the space of a few months.
Monchi on Emery's half-time team talk to inspire Sevilla to come from behind to beat Liverpool in the Europa League Final in 2016: "We have a coach who is capable of bringing a dead man back to life." #afc pic.twitter.com/zQW70Cj0wh

— afcstuff (@afcstuff) January 23, 2019
Fast-forward two years and the Reds are in another final against Spanish opposition, this time in the form of Real Madrid. We know what happened, of course, with Sergio Ramos intentionally dragging Mo Salah down and injuring him early in the first-half, resulting in him having to be substituted off. Two mistakes from Loris Karius and a wonder-goal from Gareth Bale sealed our fate and saw Real lift the trophy for the thirteenth time. Yet what if we'd learnt from the win over Sevilla despite letting them back into the game not to allow setbacks to affect us quite so much? Salah's injury wouldn't have been the match-ending thing that it was and the referee would've kept much closer eye on Ramos, stopping him from intentionally smashing into Karius' head as he later did. No mistakes from the German, meaning that Sadio Mané's goal wasn't an equaliser but the one that gave us the lead. We've learnt how to hold on to leads, so we end up lifting our sixth European Cup.
Not All Sliding Doors Have To Be Good
The above are the moments that might have happened to make Klopp's tenure significantly better than it's already been, stopping morons from saying that we're 'bottlers' and seeing our trophy count enlarged as a result. It would have ended the ridiculous notion that Jürgen Klopp is somehow a poor manager simply because of the twists of fate that stopped him from seeing his side lift three different trophies in the years since he arrived. Yet not all sliding doors moments are necessarily good ones. What are the major things that might have happened differently since he arrived and resulting in a worse outcome for us? Well, for starters, we might not have even made the Champions League final in the first place had fortune not gone our way a couple of times. Even the most hard-nosed Liverpool supporter would have to admit that City were unfortunate to get a goal ruled out for offside in the second-leg that wasn't actually offside.
As the year 2018 ends, which Liverpool goal has been your favourite during this year?

Personally, it's Alex Oxlade-Chamberlain vs Man City in the Champions League at Anfield! pic.twitter.com/OZ2CdpgDco

— LFC News (@LFCTransferNRS) December 31, 2018
If we hadn't made the Europa League final, might Virgil van Dijk's future have lay elsewhere? We know that Pep Guardiola was keen to sign him and it's not out of the realms of the possible that he might have decided he had more chance of winning silverware at the Etihad than at Anfield had he seen us not even reach the final. Don't forget that our strife against Sevilla was mainly due to defensive frailty, which van Dijk might well have seen as something he could fix. If we hadn't signed him, it's likely that the Champions League final wouldn't have been possible either. No Champions League final might well have meant that Alisson Becker might not have signed for the club. Or, if we had made the final and won it because Karius didn't make any errors, the German might have remained our number one and Alisson could've signed for Real or the likes. Personally I think that Becker is the most important acquisition that the club's made since Klopp himself, so who knows where we'd be now without him.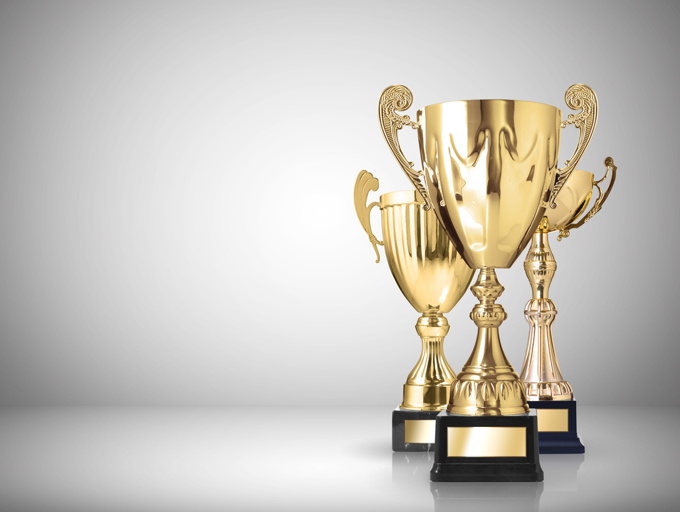 I'm not really a believer in the phrase 'everything happens for a reason', finding it far too arty-farty and wishful thinking to make it worthwhile. Yet I also have to admit that when I play through the various scenarios we've endured in recent years I'm not sure I'd really want to change any of them. This Liverpool team seems to be being driven by the failures it's been through as much as the promise of success. Take them away and are we four points clear at the top of the league right now? It's a question we'll never have the answer to, but it's still intriguing to wonder what might have been.