Earlier this month, Liverpool Football Club celebrated 125 years of existence. Formed on the third of June in 1892, LFC remains the most successful club in the history of the English top-flight. Admittedly, Manchester United have crept closer and closer to overtaking us but, depending on what you consider to be 'major' trophies, the Reds from Merseyside are still just about clinging on to the title. Football clubs are about more than just silverware, though, so what exactly is it that makes our one so special?
In honour of our 125th year of being a football club, I thought I'd explore the different things that make up the football club. If it's more than silverware then what is it? It's also true that a football club is more than just bricks and mortar, more than the players and, yes, more than the supporters. In fact, it is a combination of all of those things that makes a football club something that lasts through the ages. The need and desire to convinced your children to become part of the 'Liverpool Family' must come from somewhere, after all.
The Supporters
It's easy to forget in this day and age of keyboard warriors, who jump onto Twitter or Facebook to complain every time something doesn't go their way, yet Liverpool supporters are truly special. Any time you hear a Manchester United, Everton or Chelsea fan slag off Liverpool supporters just remember that they're doing it because their jealous. Supporters of the Red Devils are the only ones that can claim to come close to Liverpool fans, but even then there's something lacking from the way they follow United when compared with how we get behind our club.
There's a humour to Liverpool supporters that's difficult to replicate, and I don't just mean the Scousers. I'm talking about the way they react to things in the ground, responding off-the-cuff to something taking place in front of them with acerbic wit. Having spent many a match encouraging Rafa Benitez's side to 'Attack, attack, attack', for example, the Kop switched that chant on its head when a pet of the feline variety ran onto the pitch once and the crowd began to sing, 'A cat, a cat, a cat!'. There was also Steven Gerrard's last home game at Anfield against Crystal Palace when the captain lined up one of his trademark shots only for it to balloon over the bar. "What the fucking hell was that?" came the refrain from the watching home supporters.
Away from the humour, there's a reason why Liverpool fans have been called 'the most knowledgeable in the game'. Again, this may have been lost somewhat in recent times but in the past Reds supporters have also understood good football when they've seen it taking place in front of them. There has been no rush to sack a manager (unless his name was Roy Hodgson) and players have been allowed time to settle. That's not to say that the Kop has ever suffered fools. El-Hadji Diouf might be one of the worst examples of a player the club never should have signed, but the likes of Sean Dundee and Neil Ruddock have all been given equally as short-shrift during their time at Anfield.
There's also no escaping the fact that Liverpool fans have suffered their fair share of tragedy over the years. The way the supporters came together in the wake of the Hillsborough disaster and have honoured the memories of the 96 in the days, weeks, months and years since the 15th of April 1989 should act as an example to everyone. It's not just the families of those who needlessly lost their lives on that fateful day that needed and received our support, but the survivors too. Whilst the British government and the Football Association ran and hid, Reds gathered around each other and did what they could to help.
Some moronic people might be quick to ask about 'justice for Heysel', forgetting for a second that it's actual people's lives that they're using to try and score points in an argument over football, but fans have never tried to shy away from that most dark day in the club's history. It's also worth bearing in mind that people went to prison over the Heysel disaster, something that can't be said regarding Hillsborough. Those outside of Liverpool might want to call the people who live within it residents of a 'self-pity city', but they woefully misunderstand the spirit of the place and those who live within its boundaries. Liverpudlians have always been full of sadness over those that have lost their lives without ever letting it slip into the maudlin.
I'll also give a shout out to our relationship with Evertonians. With the exception of a very few, Blues supporters have always been brilliant over the likes of Hillsborough. When it comes to the rivalry between the two sets of fans, it used to be known as the 'Friendly Derby' when we played each other because you'd have best friends on either side of the aisle. That's not quite the case any more, yet the Merseyside derby still splits families right down the middle and causes best friends not to talk for weeks. It is one of the most unusual derbies in the world, especially because Everton always lose.
Heroes Worshipped
It's not unique for a club's supporters to worship their heroes, yet there's something about the way Liverpool fans do it that means it goes an extra step. We all remember the framed photo of Rafa Benitez that was carried around Istanbul on someone's shoulders, I'm sure. There's also the matter of a certain man named Bill Shankly. whose statue stands proudly outside the Kop. Reds supporters have always been quick to deify people, sometimes doing so before they've even proven themselves. To an extent that's why Jürgen Klopp works so well as our manager – he is a man who has a cult of a personality, working for fans that are desperate to follow someone.
The reason the boot room was always so special wasn't because it was a load of blokes swapping tactics, but because it's where the spirit of the club existed. You could trace a line from Bill Shankly all the way to Graeme Souness, seeing the people who had come before them and noting how the club had developed and learned. The Bill Shankly Statue, the Bob Paisley Gates, the Kenny Dalglish Stand; these are monuments to men that helped to shape the club as it is today. In the years to come would you really rule out the Steven Gerrard Gateway? The Jamie Carragher Lounge? The truth is that they haven't earned such glory yet, but I can see them returning as managers and doing exactly that in the not-too-distant future.
Bill Shankly is the don of them all, of course. The father of modern day Liverpool Football Club, the Scotsman personified everything that is good about the place. His desire to make Anfield a 'bastion of invincibility' has been something every manager since has attempted to replicate. All he wanted was 'to make the people happy' and it's fair to say he did exactly that. Little wonder, then, that he's remembered more than four decades after his time as manager. To this day you'll see posters, t-shirts and memes bearing one of his quotes. As the recent general election drew nearer, everyone will have known about the type of socialism than Bill Shankly believed in, for example. As the saying goes, he was made for Liverpool and Liverpool was made for him.
Trophies
Eighteen top-flight titles
Four Second Division Titles
Seven FA Cups
Eight Football League Cups (a record)
Fifteen Charity Shields
Five European Cups
Three UEFA Cups
Three European Super Cups
Whichever way you look at it, Liverpool's trophy haul is impressive. Not all of the competitions listed above would be considered to be 'major', but even so there are sixty trophies to speak of. That's a ratio of roughly one every two years since the club was founded in 1892, though of course they weren't won in that order. There's an old saying, "Liverpool Football Club exists to win trophies" and that's true, to an extant. I would suggest that success sometimes comes in the form of more than just the shiny things on the shelves of the trophy cabinet, but I understand that trophies are the best reflection of a club's success.
If you ignore Roy Hodgson – and let's be honest, who doesn't want to ignore Roy Hodgson – then every manager from Shankly through to Dalglish in his second term won a trophy. It wasn't until Brendan Rodgers that that stopped happening, but even then he nearly took us back to the promised land of the Premier League title. It's typically spoken of 'within the first three seasons' that a manager's trophy haul is counted, so Jürgen Klopp needs to win something this year in order to ensure that we re-start that way of doing things.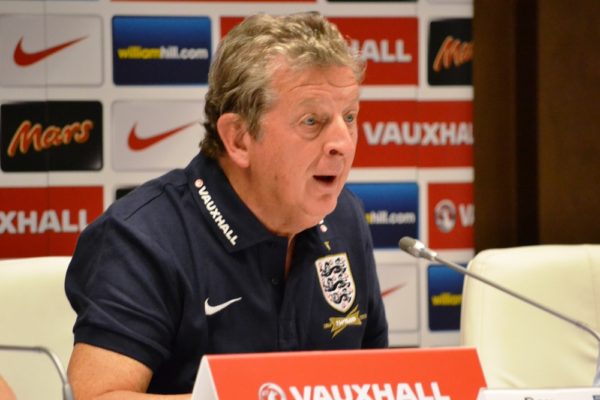 It's absolutely fair for supporters that are critical of FSG's ownership of the club to point to one League Cup since they took over as a reason to question their stewardship, yet that's still more than Everton have won since 1995. We've not done enough in recent years, there's no question of that. Isn't it a sign of how high we set our standards, though, that we believe every year we will be able to compete for the title? Other clubs's supporters mock us, but they'd kill for our history, our trophy haul or our belief.
Anfield
Yes, as I said at the start, football clubs are more than just bricks and mortar. One thing that's true, though, is that few teams are in the same ground now as they were when the club was formed. For Liverpool Football Club, Anfield is home. The Blues might have been there before us, but it was a sign of things to come when they were too stingy to pay the rent and had to move out. They'll refer to us as their 'rich neighbours', yet our wealth was borne out of our success.
Say what you want, but few if any football grounds can produce the same sort of magic as Anfield on a European night. With the floodlights beaming down on to the pitch making it look like a stage of rolled green carpet, the flags waving on the Kop as though starting a revolution and the voices booming out in unison to create a noise seldom heard, it's a feast for the senses that cannot easily be replicated. Indeed, our march to the Champions League final back in 2005 gave birth to the idea of atmospheres being crucial to results. For proof, see Chelsea giving out plastic flags at big matches or Leicester City having fans those clacker type things in the title run-up.
Football clubs will always be about more than bricks and mortar, as evidenced by the fact that some of our more dedicated supporters live in places like America, Australia and Thailand and have never even set foot inside our home ground. Yet Anfield is their mecca, it is a home to the club both literally and spiritually and there is so much about the place that is special. Moving to a new ground doesn't mean you can't create new memories, but would Arsenal supporters rather be at the Emirates or a developed Highbury, I wonder? I know when all of the talk of needing to increase capacity at Anfield was taking place I was desperate for us to stay where we are. The new Main Stand is proof positive that, if done properly, redevelopment can absolutely work.
Conclusion
There are so many things that go into making up a football club I'm absolutely certain that I've missed some. I've touched on the idea of overseas supporters, for example, but the club's reputation throughout the globe definitely deserves more respect. From Anfield as a spiritual home through to the men we have all worshipped, Liverpool Football Club has many arms that make it such a special thing. If you've got your own take on what it is that makes LFC the club we all love and adore then feel free to let me know via the comments section.
There is, of course, one more thing I haven't mentioned that is very important indeed – the club's anthem. It's not just a song from a musical or something we all sing before kick-off, it's a motto and a way of life. It's something to remember when things seem dark or you're down in the dumps. As long as you're a Liverpool fan and have the liver bird in your heart then…
You'll Never Walk Alone.