There are a number of reasons why Liverpool might not win the league. Manchester City have a squad that's capable of winning their next twenty games, for example. Chelsea, like the Reds, have no European football and a set of players who know what it takes to lift the trophy. Arsene Wenger is, in my opinion, hoping to win it one last time before he calls it a day.
Yet there is a strange narrative emerging that one of the biggest obstacles in the way of Jürgen Klopp and his men is whether or not they can sustain their good form for the length of the season. It strikes me as an odd question for a number of reasons and, seeing as though I run this blog, I decided I'd have a little look at whether it's got any basis of truth to it.
What We Already Know
There are some things we can look to to give us an indication of whether this is just something of a flash in the pan. The most obvious is how we got on last season and when you consider that it's something of a curate's egg. On the one hand there's the league form, where an eighth placed finish paints a picture of an under-performing side.
Of course two cup finals changes the landscape of the season somewhat. The Reds could very easily have done a double in the last campaign and no one would even be talking about our league form. It's also true that our league finish was something of a false position when you take the cup runs into account.
Klopp era league table. pic.twitter.com/GBsPaACoTK

— Andrew Beasley (@BassTunedToRed) November 7, 2016
There are plenty of people who do much more in-depth work than me on such things, but the generally accepted rule is that teams pick up less points after a European encounter in midweek. Last weekend Spurs, Arsenal and Manchester City all dropped points after playing a Champions League game during the week prior.
The Reds finished the 2015-2016 season on 60 points, just six shy of Manchester City in fourth. I don't know about you but I'm not convinced that we'd have drawn 2-2 at home to Newcastle, lost 3-2 at Southampton or dropped points to West Brom if Champions League qualification depended on it? That would have been the seven points that would have been enough to push City into the Europa League.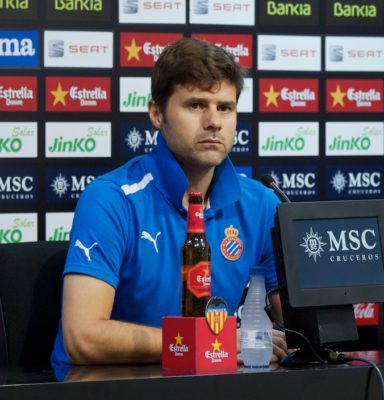 Jürgen Klopp went all in on the Reds getting into Europe by winning in Europe and it was a gamble that made sense. Ultimately it didn't pay off, of course, but it was worth the risk and the amount of experience picked up by the players – and the manager – has been invaluable. We may not have been anywhere near the league winners, but Liverpool's form isn't just a temporary thing that is likely to drift away as the season wears on.
What The Stats Say
Ok, so that's something of a misleading title. I'm not a statistician and if you want to know more about the numbers side of the game then I can't recommend Andrew Beasley on Twitter highly enough. He's @BassTunedToRed and he presents the information in a way that even I can understand, and I can't split a bill.
In-depth stats or not, the truth is that the Reds are smashing records all over the place. The fact that we've netted forty goals in fourteen games in all competitions means that we've put the ball in the back of the net more times than in any season for 121 years. The last time we did so well was back in 1895-1896 when we scored 48 but all you needed to do to score was shoot and then light a pipe.
40 – @LFC have scored 40 goals in 14 games so far this season; their best tally after 14 games in 121 years (48 in 1895-96). Rampant #lfc pic.twitter.com/Kde41uytJZ

— OptaJoe (@OptaJoe) November 10, 2016
The other thing of note is who has been scoring the goals. Unlike in past seasons, even when we were winning everything in sight in the 1980s, we're not dependent on one player to score for us. It's easy enough to envisage a campaign in which Sadio Mané, Philippe Coutinho and Roberto Firmino get over twenty goals apiece. That we're scoring so freely without Daniel Sturridge, arguably the second most natural finisher in the country, having even scored a league goal will be music to Klopp's ears.
We're also really tight at the back now. I know that sounds like a silly thing to say about a team that has conceded in all but one of our league fixtures, but it's true. We're allowing less shots on our goal than any other team in the league. Just think about that for a second. Manchester United have José Mourinho in the dugout; a man who would happily see every game he managed for the rest of his life end 1-0, entertainment be damned. Tony Pulis wants to defend first, attack if necessary. Antonio Conté is very much of the Italian mode of believing defence to be more important than anything.
Premier League teams ranked by shots conceded per game.

"BUT WE NEED TO SORT THE DEFENCE!" pic.twitter.com/QwHGgIgg1P

— THE ANFIELD WRAP (@TheAnfieldWrap) November 8, 2016
Yet it is Jürgen Klopp's free-scoring Liverpool that is allowing opposition teams the fewest shots on their goal. That is, to a large degree, because of the team's press. By shutting down the space we're not allowing teams the opportunity to create a chance. When they eventually do manage to fashion one then one of our defenders shuts it down or the goalkeeper makes a save.
In amongst all of the talk about Loris Karius, by the way, it wasn't mentioned enough that we haven't been able to judge him properly because he hadn't faced a shot on target that wasn't a set-piece for about five games. We may have been conceded soft goals, but they weren't from open play. The set-piece situation, as with the team in general, is only going to get better with each passing game that the players get to work with each other.
We Concede But We Don't Collapse
Here's what I consider to be one of the most important stats of all: Under Jürgen Klopp we are managing a smaller number of clean sheets than previously in the Premier League, but we're also winning more games. Once more I'll ask you to think about that for a moment. In previous years a goal conceded would feel like a dagger to the heart of the side. Climbing the moment of a 1-0 deficit seemed as good as impossible. Now we brush such incidents as a goal conceded aside.
Think about the Crystal Palace match. A tough game against tricky opposition who played really well. We took the league but they struck back almost immediately. In years gone by heads would have gone at that point. It 'wouldn't have been our day'. Yet we re-took the lead almost immediately. When they equalised for a second time we kept our heads up and carried on playing football. We won 4-2.
LFC PL clean sheet%:
Pre-Klopp: 37.6%
Klopp: 22.0%

LFC PL win%
Pre-Klopp: 49.6%
Klopp: 51.2%

— Andrew Beasley (@BassTunedToRed) November 9, 2016
The Burnley game is looking more and more like an anomaly with every passing week. It was the exception that proves the rule: The Reds can play. It may well turn out to be the making of this side, with the manager having consistently told them to 'keep playing football' when faced with opposition who like to sit deep and try to frustrate. The match at Turf Moor was frustrating and annoying, yet we learnt a lot from it.
Klopp has said before that you learn more from a defeat than a victory and he's right. The defeat against Burnley, when watched back in the cold light of day, will have taught the players to be more patient. It is a lesson that has been drilled home even more every time we play and carve teams open t will.
I said it in my post-match review, but Watford hadn't conceded a goal for five hours before they arrived at Anfield, yet we could have found the back of the net three times before we eventually did open the scoring. We aren't just beating teams at the moment, we're destroying them. We're twisting them inside and out and turning the screw to the point that opposition players and managers are declaring Liverpool to be the hardest team that they've faced.
SoT Differential in PL 16/17:

1 – LIV +48
2 – CHE +45
3 – SOU +36
4 – MCI +35
5 – TOT +31
6 – MNU +25
7 – EVE +20
8 – ARS +16

— Tom (@Worville) November 8, 2016
When Manchester United were at their peak they could turn up, put in a half-arsed performance and take the three points. That was because teams were beaten before they'd even taken to the field. Such was their dominance under Ferguson that a mediocre performance was enough because they had a psychological edge. That's the way we're going right now. Teams don't want to face us. Managers don't know what to do to beat us. It's brilliant.
There's a long way to go, of course. As I said at the start, many things could happen to snatch the Premier League title from our grasp. Yet in the Klopp era Premier League table we're only five points shy of Arsenal and I think even those numbers are soft. This is not a flash in the pan. We haven't suddenly started playing well this season and are now reaping the benefits. We've been playing well pretty much since the first day the manager arrived.
Remember those pressing statistics after the Tottenham game? Remember Adam Lallana falling into the manger's arms, exhausted? We're a genuinely brilliant team and the truly scary thing for other sides is that we're only going to get better. Klopp loves training time and with no Europe he's getting plenty of it. This isn't just a flash in the pan. It's a title-winning side in the making. Relax, enjoy it and let's see where we end up.