Like a Dejan Lovren defensive performance, Liverpool's season has had its ups and downs. We have just four games to go and, to all intents and purposes, a top four finish is still in our own hands. If Manchester United, Arsenal and Manchester City all win all of their remaining games then you've just got to tip your hat and say 'fair play'; especially as some of them play each other before the season's up, making it an impossibility that they all finish with a 100% win record. We had to Watford on Monday night wary of what the Hornets might be able to do to us, so before a ball is kicked in that game I thought it fair to ask: What will count as a successful season for the Reds come the end of May?
I don't pretend to be any kind of authority on the matter, of course. It's possible, if not extremely likely, that you'll disagree with me and that's entirely fair. As always, though it's not something that happens often online, I'll try to be as fair and balanced in my opinion as I can. What classes as a success for one person may seem like a complete failure to another. It's also worth bearing in mind that a lot of this will be conjecture, given that we don't know how our last four games are going to pan out. That's why I wanted to write this now, however. I believe it's important to consider right now what constitutes a successful season, so that if doesn't happen you can maintain perspective and not be disappointed in hindsight.
The Two Types Of Success & What They Say About You
There are, in my eyes, two different types of success. The first is dependent entirely on winning trophies or attaining a specific thing. Anyone who knows anything about being a Red will have heard the phrase 'Liverpool Football Club exists to win trophies' more times than they care to remember. To an extent, of course, that's absolutely right. Whereas the likes of West Brom, Everton and Stoke are there simply to exist and fill up a place in the league and other sides, such as Sunderland, Hull and Burnley seem to want to remain in the division more than actually do anything, Liverpool fans believe we should be competing for baubles.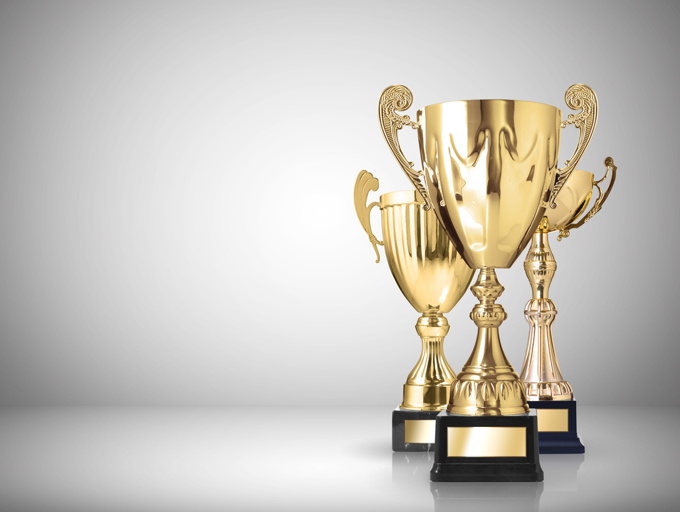 Yet should the presence or lack of silverware at the end of a campaign be the only yardstick by which a season can be judged? If you think the answer to that is yes then I think that says a lot about you as a football supporter. The ultimate, long-term aim should always be to win as many trophies as possible, but you also have to acknowledge the incremental improvements that signal a club heading in the right direction. Whether we like to admit or not, Liverpool Football Club has fallen quite far in recent years. From the moment Rafa Benitez was sacked we lost our way, with the fight against Hicks and Gillett exhausting all those who took them on.
Roy Hodgson wasn't just the worst manager in the club's long and illustrious history, it was also an emblematic appointment of where we had fallen to in the Premier League's pecking order. The likes of Arsenal, Manchester United or Chelsea would never have appointed such a man as their manager, yet somehow we had him foisted upon us. He was a personification of the mediocrity that had taken over the club at almost every level. Kenny Dalglish came in as a stop-gap solution but he was never going to be the long-term answer. Brendan Rodgers was a calculated gamble from FSG that very nearly paid off, but it is only since the arrival of Jürgen Klopp that we've been woken from our slumber and feel as though we can shake off the tag of 'middling' that's been hanging around or neck of late.
So no, winning trophies isn't the only type of success that there is. Gradually improving over time might not be anyway near as sexy as going to a Wembley final and bringing home a cup, but it is arguably more important to the long-term stability of the football club. Klopp isn't a mercurial manager who arrives on the scene and immediately makes everything better. He stays in the same place for the long-term because he believes in the importance of developing things over a number of years. Like it or not, without the same sort of money to spend as Manchester United, Chelsea or Manchester City, gradual improvement is the only hope that Liverpool have got of competing on a regular basis.
Look at Mauricio Pochettino at Spurs. He arrived at White Hart Lane ahead of the 2014-2015 season and Tottenham, having finished on 69, 72 and 69 points for the preceding three seasons, ended his first year in charge with 64 points. They actually went backwards after bringing him in rather than forwards. Last year they bettered his inaugural season by six points, finishing the campaign on 70 points. This time around they have notched up 74 points and have five games still to play, meaning they could end the season on 89 points and still not win the title.
Will Spurs fans, having seen their side get knocked out of the FA Cup, League Cup, Champions League and Europa League, feel that they have not been successful this season if they don't win the league? I very much doubt it. Under the Argentinian they have enjoyed gradual improvements year-on-year until they ended up in a position where they could challenge for the title and reach the semi-final of the FA Cup. This is also the second year in a row that they've been involved in a title race, suggesting that improving gradually allows your success to be sustainable. Compare and contrast with Liverpool under Rodgers, when a title challenge was immediately followed by a complete collapse.
Is An Improvement Good Enough?
It is in no way sexy to talk about incremental improvements, I'm aware of that. Yet with four games still to play we have six points more than we amassed in the entirety of last season. We have more points right now than we managed in all but one of the prior seven Premier League seasons that we competed in. We could very easily finish the season outside of the top four, yet gain more points than when we finished 3rd in 2006-2007 (68), fourth in 2003-2004 (60) and third in 2000-2001 (69).
This is the most competitive league season that there's been at the top end of the table for some time. It is more than possible that all of the top six teams could finish the year with over seventy points and yet two of them will miss out on Champions League football. If we're one of those teams, does that mean it's been a failure of a season for us? I don't think so. I don't think our notion of 'success' can depend entirely on getting into Europe's top club competition. If you always think like that then you're missing out on the bigger picture.
One of the main criticisms to be levelled at Jürgen Klopp, FSG and Liverpool in general this season is that our squad hasn't been deep enough to cope with the demands of a season. That's probably true. Yet the number of injuries we've had to endure have felt far more damaging than at other teams. For long periods of time we've lost one of our two central defenders, Henderson, Coutinho, Mané and Sturridge. How would Arsenal have coped without Mustafi, Özil, Sanchez, Walcott and Giroud for huge chunks of the campaign? Would they still be in with a shout of getting into the top 4? Would Chelsea be top if Cahill, Kanté, Willian, Hazard and Costa had been injured for a combined period of months?
Perspective Skewers Reality
We may not qualify for the Champions League this year but I believe that our season will still have been a success. Let's say, for argument's sake, that we had lost to Chelsea, Manchester United, Manchester City, Arsenal and Tottenham this year instead of Burnley, Bournemouth, Swansea, Hull, Leicester and Crystal Palace. We'd be on exactly the same number of points and would likely be further down the table, yet how everyone feels about the season would be markedly different. Part of our frustration comes from the fact that we've lost to sides we feel like we should be beating, rather than teams that we know are going to be competitive.
If you think that this season has been a failure than I'd like to do a little exercise: Imagine, for a moment, that the two halves of the season were switched around. Instead of winning thirteen of our first nineteen in the league, losing just twice and drawing four times, we only won eight games, drew six times and lost on five occasions (using the assumption that we win two, draw one and lose one of our last four matches). That would mean that since the 1st of February we'd have won twelve games, including six of our last nine. Again, that would mean we'd be on the same number of points, but do you feel more positive about the season?
It is the way that the season has gone that has left some supporters feeling a little blue. When we put four past the defending Premier League champions and beat Chelsea at Stamford Bridge back in September, it really felt as though we could do anything. Klopp had the team purring and we were playing the most exciting football in the division. Beating Manchester City 1-0 on New Year's Eve had many Reds dreaming of that elusive title. That things fell away quite so markedly at the start of 2017 is what has left such a bad taste in the mouth.
Objectively, though, hasn't this been a successful season regardless of where we finish? The points total that we end the campaign on should be seen as being far more important than the position that we end up in. If we win three of our remaining four games and lose the other one, we could well finish on 75 points and still not get into the Champions League. To then declare this season to be a failure seems rather harsh, all things considered.
Don't get me wrong, I want us to make it into the Champions League spaces. I think finishing in the top four is crucial to our ability to bring in top tier transfer targets, plus it's an important springboard for our future ambitions. Anfield on a European night is a sight to see and I believe that Klopp is building us to sustain our success as mentioned earlier, meaning that missing out on Europe's premier club competition will be a kick in the teeth. Yet Champions League football is a means to an end, not the end itself. The end we should all be steering towards is the football league title and we have performed well enough for the majority of this season to feel as though it is an achievable target next year.
Conclusion
It's tricky to answer the question about what will constitute a successful season for Liverpool Football Club without thinking in terms of Champions League qualification. I suppose my take on it is as follows: If we get into the Champions League then our season has been an unqualified success. If we fail to make it into the top four then that doesn't mean our season has been a failure.
right now it feels as though we're a club heading in the right direction. As I pointed out earlier regarding Mauricio Pochettino at Spurs, gradual progression is key to long-term, sustainable success. I wish we'd won the title like Leicester City did last year, but I would have hated to see us in a relegation fight for most of the following season. Liverpool Football Club exists to win trophies, but the best way to do that is to be competing for them on a regular basis, not just as an occasional flash in the pan.