Liverpool And This Season's Various Competitions
I wrote in my piece last week that I despise the international break. There are countless reasons for that, not least of which is that boring friendlies are about the most tedious types of football match that you can watch. There's also the fact that some international managers simply don't care about club players and therefore don't do enough to protect them. That's ok for the likes of Manchester City, who mysteriously haven't had many of their players called up this time around, but for Liverpool it has caused us more than a few problems over the years. I have to be honest, though, and admit that there's also the fact that, from a selfish point of view, it's difficult to think of what to write about when there's not much going on at Anfield worthy of the distraction. The friendly between a James Milner XI and a Stan Petrov team at Celtic Park was for a great cause, but it's hardly something I can write in-depth about.
International break is over. pic.twitter.com/S8nmPwnDfL

— mesut subhana ozil (@Ozileness) September 12, 2018
Sometimes things fall nicely into your lap, such as when the Champions League draw was made, but most of the time you need to consider what might be interesting for people to read. I could have written about the wild and absolutely bonkers response that I've had to a recent tweet I sent, but I decided that Evertonians have enough to worry about at the moment. If you're wondering what I'm referring to, I tweeted the other day that when I got married, some of my friends sang You'll Never Walk Alone at the start of the wedding breakfast and a Bluenose friend of my mum and dad walked out. The responses I had ranged from half of the blues saying that they'd have done it too and the other half saying I'd made it up. There were also some people that called my new wife a 'slag' and others that invoked Heysel as a response. Twitter is exactly as mental as some people say sometimes. Anyway, instead of that, I've written this.
The Premier League
I will make no bones about it, this is where I believe the Reds should concentrate all of their effort and energy this season. It is absolutely tragic that we haven't won the league since it got its rebrand in 1992 and became the Premier League, though most sensible people would admit that there have been plenty of mitigating factors behind our failure over the years. From the boardroom fallout between Tom Hicks and George Gillett through to the financial might of Manchester United, we have stumbled too often over the past three decades. Now, however, we're in the best state that we've ever been in, with supporters, owners, players and staff all pulling in the same direction and all with one common aim: to make the club successful.
One #LFC official has suggested that the mood around the club is the best he has known.

"For the first time in years, everyone is pulling in the same direction. Everyone is smiling. That's nearly all down to Klopp. He has unified the whole club."

Via @OliverKayTimes

— Anfield HQ (@AnfieldHQ) August 8, 2018
Rival fans want us to believe that there's pressure on Jürgen Klopp and his backroom staff, but that couldn't be further from the truth. They point to the money spent as proof that he should be winning a trophy this time around, happily turning a blind eye to the income received from player sales like the £142 million Barcelona sent our way for Philippe Coutinho. They also ignore that the likes of the two Manchester clubs have spent significantly more than us over the past five years and our player purchases still put us as the team that has spent the fifth largest amount in recent times. In other words, the only pressure on the manager is that put on him by himself, which is about the healthiest sort of pressure you can have. Even so, we've now got a decent looking team and, injuries permitting, should be able to challenge at the top.
Personally I'm of the opinion that Pep Guardiola's side might just have half an eye on the Champions League this time around. Don't get me wrong, the Spaniard is about as talented a manager as there is in the game, provided he's allowed to spend bags and bags of money. He'll know how to get his players focussed on more than one objective at once. Yet there's also a reason why no team since Alex Ferguson's United side in 2007-2008 and 2008-2009 has been able to win consecutive titles, which is that it's difficult to get players to do what they've already done If City have a match against Real Madrid on Wednesday night and a dog of a game away to Burnley on the Saturday, you can't tell me that they'll be able to get themselves as up for the latter as they did last season. The Sheikh's that pay their wages want the prestige of a European Cup, after all.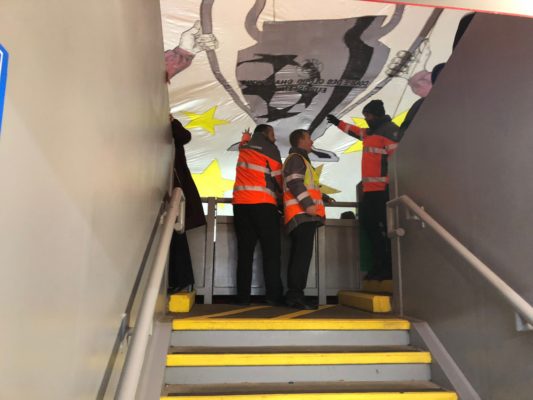 And so, if he's faced with a choice between playing our strongest team in the Champions League or in the domestic division, I desperately hope that Klopp opts for the latter. All it will take is for City to be one or two percent off their game and that could be all the opening that we need, provided that we've been keeping our eyes on the prize. It will take a monumental effort to win the title and we'll have more of an idea both of the manager's intentions and our ability to actually do it once we've made it to the other side of the next month or so, but for me the most important thing is that we remain in the chase when April and may roll around. Do that and we might just have what it takes to finally bring the greatest prize in English football back to its spiritual home.
The Champions League
Last season was a thrilling, exciting, wild ride for the club. Two season ago, when we were beating all of the best teams but dropping points to the rubbish ones, people joked that we'd 'just win the Champions League then', but nobody really expected us to do it. That we marched to the final in such style, never truly seeming to be under threat at any stage of the competition, is a testament to the belief and ability present in Jürgen Klopp's side. Let's also not forget that we managed it whilst blooding in two youngsters to the right-back spot, having central defenders that everyone said were rubbish and a pair of goalkeepers that had their own weaknesses that needed to be coped with. In the end, it was a remarkable achievement to even be involved in the final, let alone come within two goalkeeping errors of getting something out of it.
Champions League fixtures on 18/19 September:

🏴󠁧󠁢󠁥󠁮󠁧󠁿 Liverpool vs. PSG 🇫🇷
🇫🇷 Monaco vs. Atlético 🇪🇸
🇮🇹 Inter vs. Spurs 🏴󠁧󠁢󠁥󠁮󠁧󠁿
🏴󠁧󠁢󠁥󠁮󠁧󠁿 Man City vs. Lyon 🇫🇷
🇪🇸 Real Madrid vs. Roma 🇮🇹
🇪🇸 Valencia vs. Juventus 🇮🇹
🇵🇹 Benfica vs. Bayern 🇩🇪 pic.twitter.com/HrrMihXXUz

— SpOrTs ToWn. (@Sportstown01) September 11, 2018
That, combined with the club's well-storied history in the competition, means that I'm loathe to say what I'm about to say. The truth is, though, that I won't mind if we're knocked out of the Champions League relatively early. I know that's virtually sacrilege to some supporters but, as I've already said, I want the Premier League title. I don't believe that we're strong enough just yet to compete on two fronts and I would not be heartbroken if our European adventure was the one that took an early bath. I want us to make it out of the group stage comfortably, if for no other reason than the threat of the Europa League is enough to make anyone shudder, but after that I'm not bothered how far we go. If our league form doesn't seem to being affected then obviously another run would be fun to witness, but if the manager has to concentrate his efforts on just the domestic competitions then so be it.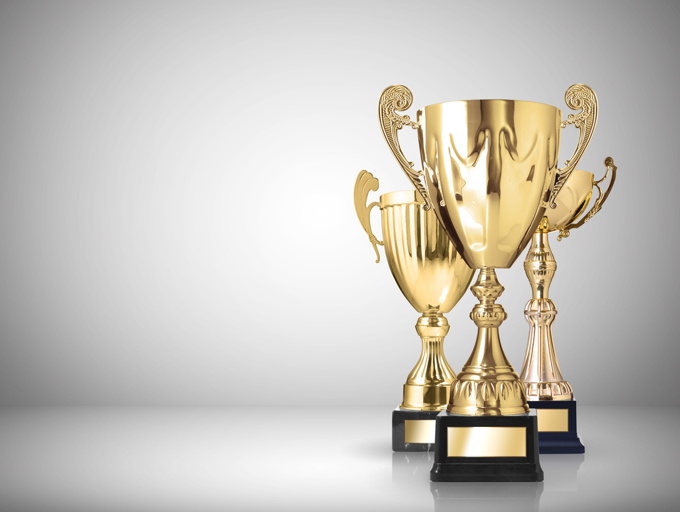 That's not to say that I actively want us to get knocked out, of course. The extent to which us being so good in Europe riles out Premier League rivals can't be understated. Manchester City will be hoping for some revenge for our 5-1 win over them last time out so if we're able to knock them out again then it would surely start to play on their minds and maybe even affect Pep's judgement when it comes to how to deal with Klopp's team and tactics. If we can go further than José Mourinho's Manchester United then it might further the notion that he is yesterday's man; that's if he's even still in charge at Old Trafford by the time that the knockout stages get underway. I would love it if we could add number six to our trophy cabinet, but the second it looks as though it's affecting our league form I'm afraid my loyalty will switch without compunction.
The FA Cup
Of the four trophies on offer, this is the one I care least about. The Football Association only has itself to blame for the fact that so many supporters are no longer bothered about their flagship tournament. They've been warned time and again that people are finding it more and more tedious, yet they do nothing to try to get people to engage in it once more. From my own point of view, the biggest mistake that they made was taking the semi-finals away from neutral venues and forcing them to be played at Wembley. Not only did it demonstrate their own self-interest in terms of needing to raise money for their white elephant of a stadium, but it also showed their complete and utter contempt for supporters outside of London.
1965 FA Cup Winners, Liverpool FC pic.twitter.com/PFDwW7eGWg

— Kathleen (@oldpicposter) September 11, 2018
I also find myself thinking about the X-Factor when I think of the Wembley-based semis. When the X-Factor had live shows from the first moment, it took away the possibility of watching contestants go on a journey. Seeing how they would react to being in front of a crowd was half of the fun of watching the finals, so putting an audience in front of them immediately made it all a bit anti-climactic. Likewise, the FA deciding to host the semi-finals in the same venue as the final has taken the edge of it all for me. Getting to Wembley was one of the exciting parts of the FA Cup journey, but now supporters and players alike see the lustre has gone. Obviously I would be delighted if we ended up winning it, but if the manager wants to play weakened sides in it then I wouldn't mind one bit.
The League Cup
Speaking of playing weakened sides, what will Jürgen Klopp opt to do for our League Cup match against Chelsea, I wonder? On the one hand, it's a competition that traditionally sees the youth players and those on the outskirts of the squad get a run out, yet on the other it's now a match against one of our rivals that we play again in the league a few days later. I actually like it when managers try to win this because it's a competition early in the season that can give the players a taste of success. I think there's a reason that we've won it more than any other team and why Mourinho used to target it with Chelsea, knowing that getting a trophy in the cabinet is a useful thing to have. On the flip side of that, of course, is the fact that it can start to see your league form deteriorate thanks to nonsense such as the two-legged semi-finals.
It's crazy to think that in 3 years Jurgen Klopp turned Liverpool from a laughing stock to 2 european finals, a league cup final and be title contenders. #GOAT

— HĆ. (@MhectorC11) September 12, 2018
I'm also not totally delighted by the fact that I'm almost certainly going to have to watch Simon Mignolet play football for us again when the tournament gets underway. It is, however, a chance for the manager to give players a chance to prove their worth to him and try to convince him that they deserve a place in the starting eleven. Lads like Daniel Sturridge, Xherdan Shakiri and even Dominic Solanke will want to impress both the gaffer and the supporters when the opportunity arises. The good news is that, for the first time in a long time, there isn't too much of a drop off from the first eleven to the second-string nowadays. I won't mind us going far in this, provided the manager will stick to his guns and rotate, rotate, rotate. Do that all the way through the competition and we'll not only give the squad players something to fight for but also the supporters something to get excited over.