For two home games in a row now the Kop has been able to bring out one of its favourite hits well before you'd expect to hear it. "Show them the way to go home", Anfield sings, "they're tired and they want to go to bed". It's a refrain offered to teams that have been given something of a tonking by the Reds, brought out in the first-half against Norwich City during the opening game of the season and after an hour or so against Arsenal at the weekend. It must be one of the most demoralising things to hear in football, knowing that it means that your team basically has no chance of getting back into the match. In years gone by I'm not sure that the Kop would have been confident enough in the defence to sing it even at 3-0 with ten minutes left, yet there is a supreme confidence in the backline now, meaning that the Kop has its arrogant swagger back.
Arsenal, show them the way to go home👍 pic.twitter.com/FcFLMjAoQ9

— Harry L.F.C6️⃣ (@harryclfc111) August 24, 2019
Arsenal asked questions in the closing stages, of course. A comedy of errors in the last few minutes gave them a sliver of light, with Trent Alexander-Arnold hitting the ball straight to an opposition player before Jordan Henderson made a meal of his tackle in the box and everyone else was slow to react. Even so, there was never any doubt that it was anything other than a consolation goal for the Gunners, who weirdly decided to turn up at Anfield and play right into our hands. I'm not sure how much of a message our display will have sent to the rest of the Premier League, given that the opposition seem to have had a mental block about playing us since we humiliated them in 2014, but I do think that other sides will be asking themselves how they can possibly target us when they turn up on Merseyside.
The Squad Has No Obvious Weaknesses
When Jürgen Klopp and his team decided to make no signings this summer I confess that I was mildly concerned. It felt like standing still at a time when we should have been using our position as champions of Europe to strengthen the squad in order to take the game to Manchester City. We probably need to break the one hundred point barrier if we're hoping to pip them to the Premier League title, so being able to give the front three a rotating rest with a player of the same level as them could be crucial. On top of that, our increased number of games courtesy of the Super Cup and Club World Cup mean that we'll be pushing the team more and more as the season progresses, so bringing in a couple of top-class lads wouldn't do us any harm.
Liverpool are one of the world's top two sides, led by one of the world's top two managers.

They have the best centre back, full back pairing and front-three in the world.

Never take this period for granted, it's incredible.

— Henry Jackson (@HenryJackson87) August 25, 2019
I was concerned that we might struggle to re-find our level at the start of the campaign, having reached the highest of heights with our Champions League win last season. Sufficed to say, I needn't have been worried on any of those issues. The squad is about as strong as it's possible to get without having the sort of money that Pep Guardiola's got available to him. Yes, there's a drop off from any of the front three to the likes of Divock Origi and Rhian Brewster because of the ability of the former and the inexperience of the latter, but this is a group of players that knows how to figure out its way through matches and target the weaknesses of opposition teams. The difference between Alisson Becker and Adrián is clear for all to see, but he still allows us to play in the same style and that could be a difference maker as we wait for the Brazilian to return.
They're Hungry To Win The League
I think part of the reason for our strength so far this season comes in the fact that the players want to win the league. The battle with Manchester City and Pep Guardiola is good for them and us, pushing both teams and managers to heights they might not be able to reach if they didn't think that they have to if they want to win things. I do think that the likes of Sadio Mané, Mo Salah and Roberto Firmino would put the Champions League at the top of their list of trophies that they want to win, but now that they've done it I think they'll feel hard done to that they weren't able to give the Liverpool supporters what we crave more than anything else in the form of the Premier League title. To get ninety-seven points last time out and still not win it must have felt like a real kick in the teeth, with the disappointment tempered only by the victory over Spurs in Madrid.
Liverpool are boss and the champions of Europe and top of the league enjoy your bank holiday x

— Bradley Peers (@bradleypeers) August 25, 2019
I think the players will have spent the summer feeling as though they were robbed of a league and European Cup double by a combination of City's insane form and the referee's decision not to send Vincent Kompany off for a red card tackle in our game against them at the Etihad. I'd say that hopefully the introduction of the VAR system will level the playing field on that front, but given the refusal to overturn a number of refereeing decisions during their game against Bournemouth at the weekend I'm not so sure. Regardless, to notch up ninety-seven points was an incredible achievement and they will unquestionably believe that they'll be able to do it again, especially given their form so far this season. It's early days, of course. But with Tottenham losing to Newcastle at home you'd have to fancy that it's likely to be another two-horse race this time around.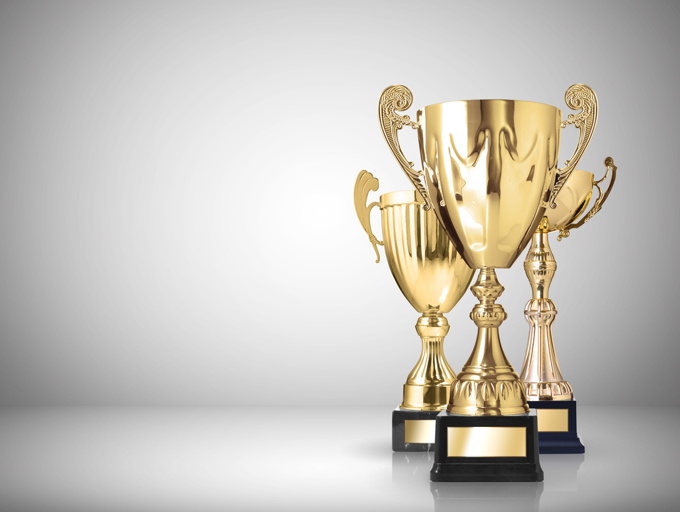 Teams will likely only be able to drop points in a maximum of eight games, so doing so at home to a really poor Newcastle side would suggest that Spurs are more likely to be king-makers than kings this season. As long as Liverpool supporters keep getting to show opposition fans the way to go home whenever the rock up to Anfield, we'll surely be involved in the conversation when the campaign comes to a close next May. On the last day of the season, let's hope we can sing about showing them the way to the trophy cabinet.