Let's be honest, were any Liverpool fans out there surprised by England's defeat to Iceland last night? If you were then I can only assume it's because you didn't even expect our national side to make it out of the group, such is Hodgson's complete and utter ineptitude.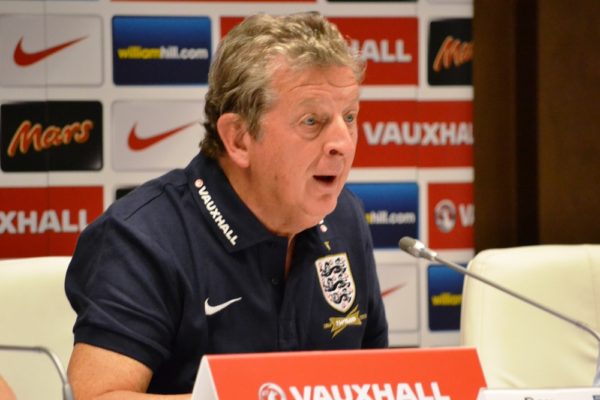 Anyone who watched Liverpool lose at home to Blackpool under Hodgson's management or heard him discuss the 'formidable' nature of Northampton Town will have known for years that he is simply not up to the task of managing a top-level club. As one of his West Brom players once said, "Roy makes bad players average. But he makes good players average too".
And so I can't help but ask the question: Is Roy Hodgson the worst Liverpool manager ever?
The Stats
There's no better place to start when exploring a manager's success or failure in comparison to others than with the stats. Now the whole problem with Hodgson is about so much more than just the football he got the Reds playing, but I'll get to that in due time. For now, it's the numbers I'm most interested in.
Below is a table with the games played, won and lost under the leadership of every manager in the club's history according to Wikipedia. I've also included their win percentage. There's no point including points won as some of the managers were in charge at a time when a win only earned two points.
I've intentionally not included Ronnie Moran's brief spell as caretaker, nor have I included the period of time when Houllier and Evans were 'joint managers'. Equally there seemed little point including George Patterson's first spell in charge, given that he was manager of the club during the First World War and only took charge of Liverpool for eighteen games.
| Manager | Games Played | Games Won | Games Lost | Win Percentage |
| --- | --- | --- | --- | --- |
| William Edward Barclay & John McKenna | 127 | 77 | 30 | 60.63% |
| Tom Watson | 742 | 329 | 272 | 44.34% |
| David Ashworth | 139 | 70 | 29 | 50.36% |
| Matt McQueen | 229 | 93 | 76 | 40.61% |
| George Patterson | 366 | 137 | 144 | 37.43% |
| George Kay | 357 | 142 | 122 | 39.78% |
| Don Welsh | 232 | 81 | 93 | 34.91% |
| Phil Taylor | 150 | 76 | 42 | 50.67% |
| Bill Shankly | 783 | 407 | 178 | 51.98% |
| Bob Paisley | 581 | 380 | 70 | 65.40% |
| Joe Fagan | 131 | 71 | 24 | 54.20% |
| Kenny Dalgish (I) | 307 | 187 | 42 | 60.91% |
| Graeme Souness | 157 | 66 | 46 | 42.04% |
| Roy Evans | 226 | 117 | 53 | 51.77% |
| Gerard Houllier | 307 | 160 | 74 | 52.12% |
| Rafa Benitez | 350 | 197 | 79 | 56.29% |
| Roy Hodgson | 31 | 13 | 10 | 41.94% |
| Kenny Dalglish (II) | 74 | 35 | 22 | 47.30% |
| Brendan Rodgers | 166 | 85 | 42 | 51.20% |
So there you have it. Hodgson is not the worst Liverpool manager of all time from a statistical point of view, in the sense that he had a better win percentage than some other managers. However he was also only in charge for 31 games, so one can only guess how badly he'd have performed if he'd had longer.
As a side note, that table also draws attention to why Bill Shankly is such an important figure in the history of Liverpool Football Club. Since he took over the club's win ratio has dropped below 50% on just three occasions, with one of those being Kenny Dalglish's second spell when it was 47.30%.
So whilst Roy might not be the worst Liverpool manager of all time, he is statistically the worst manager of the post-Shankly era. His win percentage of 41.94% is even worse than Graeme Souness' 42.04%. Though Souness is now considered to be the manager that started the rot that has taken hold of modern Liverpool, he at least is able to point to his 1992 FA Cup win as some small consolation for his time at the club.
Lowering Expectations
It's difficult to think of a more perfect, distilled version of Roy Hodgson's desire to lower expectations than his post-match press conference last night. Let's ignore, for a second, how disgracefully cocky England were about the fact that Iceland were their opponents and look simply at the bare basics of their situation. They are a nation that has more volcanoes than professional footballers. Their population is the size of London borough.
And yet Roy Hodgson went into the match with a pre-written resignation letter, just in case. He'd already spoken to Gary Neville and Ray Lewington about them all stepping down together in the event that England were defeated. It was almost as if the Iceland victory came as no surprise to him.
Liverpool fans have seen it all before, of course. It's worth reading that quote about Northampton Town in its entirety to truly appreciate it. "They'll pressure us, they'll be young and athletic, and our scouts have been quite impressed by what they've seen. They'll be a formidable challenge – there's no question about that". This about a team in the fourth division of English football. He went in to the game expected the challenge to be so tough that Liverpool might not be able to cope with it. What an absolute disgrace.
When Liverpool travelled to St. Andrews to play Birmingham City under Roy Hodgson's management they managed a 0-0 draw. After the game he said he 'didn't expect to win'. What kind of attitude is that to take at any football club, let alone at Liverpool FC?
I know Liverpool fans are often mocked with the refrain "This will be our year", but should every club not try to achieve the very best they can? Do newly promoted teams enter the Premier League convinced they're going to go straight back down, or believing that they can stay up? It seems a pretty obviously answer to me, but then I'm not Roy Hodgson.
Understand The Values Of The Club
Roy Hodgson once told Tony Barrett, a Liverpool born journalist who covers the club for The Times, that his 'problem' was that he was 'too Scouse'. I'm just going to let that sink in for a minute or two.
Imagine being given a job in Liverpool and thinking slagging off how 'Scouse' someone is was a clever idea. Sadly this ignorance is a huge part of why Roy Hodgson was never a good appointment for LFC. He didn't understand the culture of the club or the fans before he arrived and he made no attempt to do so whilst he was here. He was firmly part of the metropolitan elite that no doubt would have encouraged Thatcher's 'managed decline' of the city if he had half a chance.
Hodgson only ever saw Liverpool as a stepping stone to where he wanted to be – in the England hot seat. That was clear in the way that he responded to several incidents during his time at the club. When Liverpool played Manchester United in September of 2010 Torres went down under a challenge. After the game the United manager accused him of diving. What was the Liverpool manager's response? Knowing that Liverpool fans hate Manchester United with a passion and have no time whatsoever for their red-nosed manager, did Hodgson go on the attack and put Fergie in his place?
In a word, 'no'. He said, "Sir Alex is entitled to any opinion he wants to have but I'm not going to come here and say I agree or disagree. I thought the referee refereed the game very well and I have a very ambivalent attitude to those type of things". 'Ambivalent' is the appropriate word alright. Hodgson's entire career is one of ambivalence.
What about when Liverpool fans were protesting over the ownership of the club by Hicks and Gillett? The American owners were taking the club towards bankruptcy and everyone knew it. Both the people of Liverpool and the club's supporters themselves have a history of protesting against things they know are not right, so did Hodgson back them up and applaud their attitude?
"The protest does not help but it is something I have had to live with since I came to the club….I knew the situation existed before I arrived and it doesn't help. But it is often the case that when things are conspiring against you there is always an extra thing to come in and make it that little bit worse". That's right, during his spell at Liverpool things were 'conspiring against him'. Those pesky fans trying to save the future of the club that they'd supported for most of their lives were just an irritant to poor Roy.
You remember José Mourinho, don't you? The Portuguese cretin who has long been annoyed that Liverpool chose Benitez over him in the summer of 2004. The man who shushed the Liverpool supporters after Gerrard's own goal in the League Cup final in 2005. He's not exactly ever been popular with the Anfield crowd, so one would assume that any Liverpool manager bringing him up would be doing so to mock him or dismiss his opinion.
Roy, though, is not every manager. He once said, "Everyone I know in football respects the job I'm doing here and aren't too surprised it hasn't been an easy start. In fact, 95 per cent would have predicted it as Mourinho did. 'Liverpool will get worse and worse' is what he said and if the great man Mourinho says it, I don't know why you don't quote him". The great man Mourinho.
Conclusion
There are many, many stories that can be told to criticise Roy Hodgson as a football manager. Just last week he decided to forgo the opportunity to watch Iceland play in the flesh, for example, and instead joined Ray Lewington on a boat trip around Paris. He was paid £3.5 million per year to manage England.
The reality is, though, that he was never the right man for Liverpool. He got teams playing the wrong sort of football, he had no time for the people of the city or the values of the supporters, and he cared about nothing more than his own advancement.
He may not be the worst manager in the club's entire history when it comes to the stats, but he definitely is when it comes to the personality. The dark days of Hodgson's reign are far behind for Liverpool fans. They are now over for England supporters. Who will be the next club to fall for the idea that he's a 'good football manager' and an 'honourable man'?