Yesterday feels like an age ago already. Who did we play? What was the score? What was the point? Let's be honest, despite Jürgen's promise that his players are focussed on nothing but the match right in front of them, all eyes are now firmly fixed on Basel.
Did yesterday help us learn anything? Are we more informed than we were before kick-off? Or is it just a matter of getting another meaningless game out of the way before we pack our bags and head off to Europe again?
Allen Bosses The Midfield Once More
I've long been banging the Joe Allen drum so it's been an absolute delight recently to see him get the credit from Liverpool fans that he deserves. With every match we play under Jürgen Klopp's management the distant, divisive days of Brendan Rodgers' reign seem to melt away. No longer is Allen Rodgers' Head Boy but instead is a rapidly growing cult hero of a midfielder that many want to stay at Anfield past this season.
Yesterday's game was about as 'dead rubber end of season' as it's possible for a game to get, with most players seeming to go through the motions. Allen himself did the unusual and gave the ball away a few times in the early stages of the match, with Watford nearly punching his sloppiness. Such is his ability, though, that it didn't take long for him to move up a few gears and become the dynamic midfielder we now know.
62 touches
86% pass accuracy
1 chance created
1 goal

The best of Joe Allen v @WatfordFC: https://t.co/j6RVQu545z pic.twitter.com/oqc73DrHsJ

— Liverpool FC (@LFC) May 8, 2016
It seems increasingly unlikely that Joe Allen will be at Liverpool next season. Even ignoring his diminutive height and the fact that his injury record isn't exactly *amazing*, there's a strong chance that he will be the sixth or seventh choice midfielder and he's unlikely to be happy with that. Henderson, Can and James Milner are all likely to get the nod ahead of him, with Lazar Markovic retuning from his loan spell and Marko Grujic arriving to add to the names Klopp can pick from. That's without even considering whether Lallana, Coutinho and Firmino are to play in the middle of the park or further forward.
It's easy to understand, then, why Klopp isn't rushing to give the Welshman a new contract, regardless of how well he's been performing. He bosses midfields and closes and presses but he's still not quite good enough to make himself one of the first names on the manager's team sheet. We should, therefore, soak up these last few games we've got with him in the team. As the saying goes, it's better to have loved then lost than never to have loved at all.
Joe Allen celebrates his opener with @jon_flan93 and @sheyi_ojo… pic.twitter.com/OYx5alvXLV

— Liverpool FC (@LFC) May 8, 2016
I dearly hope I'm wrong, of course, and Liverpool Football Club announce that he's signed a new contract in the summer. But I don't think I am. If he does leave in the coming weeks or months I hope he doesn't consider his time at the club to have been a failure. He's won over his doubters, turned the game in our favour a number of times – not least against Dortmund at Anfield – and also scored a couple of good goals, including yesterday's.
With Rodgers almost certainly heading back to Swansea it's possible that Allen will re-join him there, but I hope he doesn't. It took him too long to escape the Northern Irishman's shadow at Liverpool but now that he has he should take his luxurious beard and flowing locks and push himself. He should head to Spain or Germany and become a metronome for a continental manager that knows how best to use him. Mostly, though, he should go with our thanks and praise ringing in his ears.
Ojo Is A Talent For The Future
Sheyi Ojo is still very young with an awful lot to learn. More than once against Watford he was pushed off the ball too easily or held on to it for too long. He needs to learn when to take a man on and when to look for a pass. He will discover how to be more deadly and what a step-up moving to the first team is when the games become more important.
But bloody hell, the kid's got talent. When you compare and contrast him with Jordon Ibe he's got an excitement that his older teammate sadly lacks. You can feel a palpable expectation when he gets on the ball, with everyone seeming to know that he might mess up or he might do something extraordinary.
— MB (@MrBoywunder) May 8, 2016
It's ludicrous to compare players, of course it is. Stats can paint any picture you want them to if you use them properly, or improperly if we're being more accurate. Yet given how many thought Ibe would be the natural successor to Raheem Sterling, it's interesting to look at what our former winger has achieved at his new club compared to our upcoming one at our place.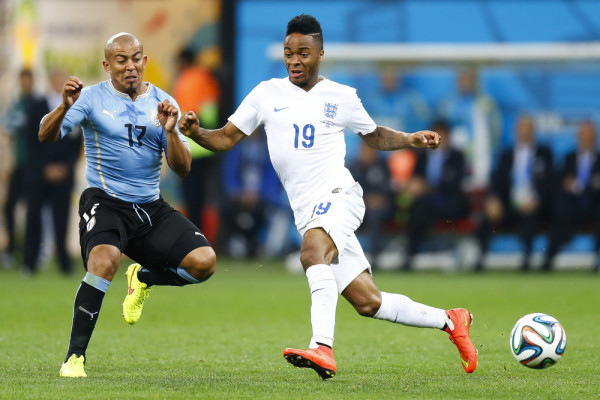 Sterling would be the first to admit that he's been off the boil at The Etihad, that things haven't quite worked out for him this season. Many fans and pundits alike also believe that the Jamaican born England international will come into his own under Pep Guardiola next season. Had he stayed at Anfield long enough to work with Klopp he would certainly have started more games than Ojo and probably have had more of an influence on them, too.
Ojo created joint-most chances and completed joint-most dribbles whilst he was on the pitch #LFC

— Andrew Beasley (@BassTunedToRed) May 8, 2016
There's no point in looking back, however, and with Sterling gone and Ibe unlikely to make enough of an impact on the first XI to stay at the club past the summer, it's the next generation of exciting young players that we need to keep an eye on in the coming months, with Ojo leading the charge. He's under the stewardship of a manager who has a track record of helping talented youngsters go from full of potential to hitting a meteoric rise. The combination of the two of them working together means that days like yesterday will only get better and better in the future.
Firmino Strikes Again
What a funny player Roberto Firmino is. There are more than a couple of Liverpool supporters who are still unsure what he adds to the team, with the Brazilian prone to drifting in and out of games quite a lot of the time. When you compare his to his compatriot Philippe Coutinho you can discuss two players from a similar background who play in the same part of the pitch and yet offer completely different things to the squad.
Coutinho is constantly looking for the ball, getting his head up and wanting to pick passes or thread through balls to an onrushing striker. His ball to Christian Benteke to nod down for the opener was exquisite, combining tremendous vision with excellent execution to devastating effect. He's the magician extraordinaire, capable of turning a game on its head and always getting involved in the best of Liverpool's attacking work.
Firmino is boss you know. Mad that some of you doubted him. He's my player of the season.

— Sam McGuire (@SamMcGuire90) May 8, 2016
Firmino, meanwhile, is neither the player that knits all of our play together nor is he the type to sit on the shoulder of the last defender and burst behind the lines. He can play unbelievable passes one minute and then fail to find a player two foot in front of him the next. If you went to the toilet at the wrong time in a game, bought a drink at the wrong time in a game or went to eat a pie at the wrong time in a game you could leave wondering what exactly he brings to the team only to later find out he scored a hat-trick when you weren't watching.
There's no doubt that Heurelho Gomes should have done better with his shot, with the Watford 'keeper demonstrating the less reliable side of his game that we all remember from the past, rather than the sensational displays he's produced at times this season to help the Hornets maintain their Premier League status. Yet even if the Brazilian in goal could have done more to stop his fellow countryman from scoring, the fact is that Firmino was willing to take the shot on and did enough to see it hit the back of the net.
LFC players to score 10 or more PL goals in their 1st full season:
Fowler, Collymore, Owen, Heskey, Kuyt, Torres, Suarez, Sturridge, FIRMINO

— reverse_ball (@reverse_ball) May 8, 2016
There's also a perfectly valid argument to suggest that his ability to drift in and out of games is precisely what makes him such a dangerous player. He isn't a straightforward lad who the opposition can just mark out of the game as we've seen happen to the likes of Coutinho and Sturridge in the past. He can punish you from anywhere and do so when you're least expecting it. He will almost certainly only get better as he gets more and more used to the Premier League, too.
Perhaps his season can be explained as being like a microcosm of Liverpool's season in general. He's played brilliant at times and poorly at others, with the future looking bright the more he understands the English game and gets to grips with what his manager demands from him. He's produced the good in the games when it's mattered and could yet pick up a winner's medal from Europe before the campaign is over.
Chelsea and West Brom are the remaining games we need to get out of the way before we head to Basel, with the remaining Premier League games little more than a pointless distraction in a season that has become Europe or bust for Jürgen Klopp and his men in red.