We're back here then, hey? With just under a fortnight to go until the Champions League final, some people feel as though I shouldn't write about possible transfers. Yet the reality is that there are only so many ways in which you can write about the European exploits of Jürgen Klopp's thrillingly entertaining side, meaning that you need to distract yourself with other things in order to avoid the possibility of going stir crazy before we've even watched the FA Cup. As a result, I've decided to introduce my usual transfer rumours piece slightly earlier than planned, with my review of the Premier League season coming up next week.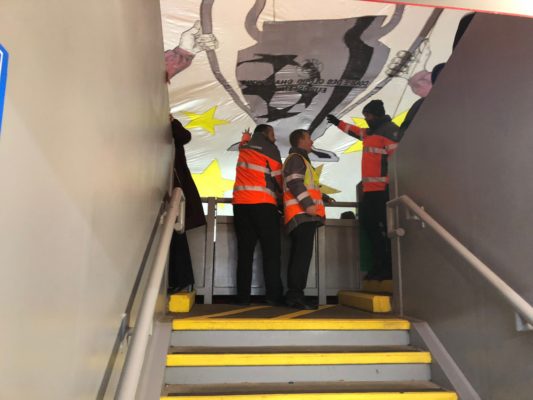 I would suggest that those involved in transfers at the club have earned the right to be trusted in recent times. Long gone are the days of Brendan Rodgers and the Transfer Committee being at lggerheads. That's been replaced by harmony in the ranks, thanks in no small part to the manager's willingness to trust that those responsible for looking at players know what they're doing. He was reportedly unsure about the signing of Mohamed Salah, but when they kept pushing him the manager trusted their judgement. That is very much a signing that proves that they know what they're up to. A simple look at our season confirms that we're very much heading in the right direction. Here's how things panned out over the past year:
Finished the 2016-2017 season with 76 points
Missed out on Virgil van Dijk and had to apologise for pursuit of him
Couldn't bring in Naby Keita but signed him for the following year
Signed Alex Oxlade-Chamberlain, which people were unsure of but turned out to be excellent
Signed a left-back from relegated Hull. Turned out to be excellent
Signed Mo Salah as 'cover' for Sadio Mané. Turned into the best player in the world
Didn't sign a van Dijk alternative, despite protestations that we should
Signed van Dijk in January
Lost Philippe Coutinho to Barcelona
Didn't sign Coutinho replacement, despite protestations that we should
Finished one point worse off in the league than last season
Reached the final of the Champions League
In spite of only having our first-choice centre-back for half of the season, not being able to bring in our first-choice midfielder until the following year and losing a player that many supporters declared to be our 'best' one, the Reds have dropped just one point on last year in exchange for a place in the European Cup final. If you don't think that's an improvement and a remarkable achievement then you're either a Manchester United supporter or else one of those fans who prefers to be 'right' than see the club do well, which is just as bad. Regardless of what happens in Kiev, we are absolutely heading in the right direction and the people behind the club's transfer activity deserve enormous credit for that.
All good things must come to an end, of course, and it's entirely possible that we'll stop having such a remarkable hit-rate sooner rather than later. Yet I'm not sure that that's what's going to happen. The reason that we've done so well over the past couple of transfer windows is because of the character of the players that Klopp and his team have been looking at signing. The German said last summer that he wanted people to push the train, not just jump on it. He doesn't promise players things that he can't deliver, but he does say that if they're willing to put in the work then they'll thrive at Anfield. It's what attracted van Dijk to come when he could've picked up a definite title winners medal at The Etihad. It's also what's likely to ensure that we keep getting more hits than misses.
The Runners And Riders Of The Rumour Mill
Who is it that we're being linked with, then, to keep this train heading in the right direction? Are there any players that the manager feels are slowing the train down, rather than helping it reach its cruising speed? I've had a look at what the papers are saying.
The Outs?
Before we can bring people in, we'll first need to ship some lads out. Not because we're a selling club, as some of those that are staunchly anti-FSG are keen to suggest, but because we've actually got quite a full squad and some of the players in it are simply not likely to get games. There'll be more outgoings rumoured in the coming weeks, especially once the Champions League final is out of the way and there's no chance of these rumours unsettling people, but for now there are two really obvious shouts…
Simon Mignolet
I've never hidden my dislike of Simon Mignolet. It's not because I don't like him personally; in fact, I believe he's a lovely bloke and a great influence around the dressing room. It's all down to the fact that he's simply not good enough for Liverpool if we're hoping to see the club progress from perennial runners-up to becoming genuine title contenders. Aside from anything else, his style of play is the antithesis of everything that this club is about under Jürgen Klopp. Slow and ponderous with distribution, rooted to his spot when the opposition breaks through our backline, he is a downgrade on everything that Loris Karius has brought to the team since coming back into it in December.
It makes zero sense for the player to stick around when he's unlikely to ever get his place back on a permanent basis, nor is it wise for the club to keep him in situ when we could sign a different goalkeeper that fits in with our style of play better to be backup to our German shot-stopper. It's no surprise that the Belgian has been linked with numerous clubs, not least of which is that of our former manager, Borussia Dortmund. The player himself has apparently said that he'll consider his future after the World Cup, but given that he's extremely unlikely to dislodge Thibaut Courtois out of Roberto Martínez's thinking and Liverpool are already looking at alternatives, it might be taken out of his hands.
Likelihood Rating: 8/10
Emre Can
The case of the German midfielder has unquestionably been an odd one. He's essentially disappeared off the face of the earth in the last month or so, not turning up at the end of season awards party nor appearing on the pitch after the full-time whistle of our final match, despite the fact that other injured players did. He has made it onto the plane for the club's trip to Marbella, however, leading the more cynical amongst the fanbase to declare that he might have recovered just in time to play in the Champions League final. I'm not sure that I buy into that train of thought and, more importantly, I definitely don't care. If he can help us lift Old Big Ears for a sixth time then he can have been skiving to do nude art classes as far as I'm concerned.
Yet the reality is that Can's fate appears to have been sealed for some time. Rumours that he's off to Juventus have been doing the rounds for most of the season, punctuated every now and again by 'In The Knows' saying that he's bought a house on Merseyside. There have even been some that have decided that he's off to Manchester United, which would be perhaps the oddest move of the summer. The tales being told about a departure to Italy have ramped up in the last few days, with some reporting that he's due to announce his decision to move to Serie A as soon the full-time whistle blows on our match against Real Madrid. At least that would mean the saga will soon be over, one way or another.
Likelihood Rating: 9/10
The Ins?
Let's be honest, when it comes to talking about transfers the only ones we're all interested in really are the incomings. We know that Naby Keita, aka Baby Keith, will be arriving imminently, but who else might be joining him? Here are the strongest rumours out there today:
Jack Butland
I mentioned those ITKs before, the weirdos who make it their personal mission to pretend that they've got the inside track on the club's transfer activities, and many of them have said that Jack Butland's arrival on Merseyside is a done deal. I have no idea about the veracity of their claims, though I do have a suspicion that Liverpool's transfer moves will be a closely guarded secret this summer. For starters, the club had its fingers burnt over the van Dijk leaks, so they'll want to keep their cards close to their chest because of that. Also, our success rate in the market over the past few seasons means that other clubs will be looking to see what we're planning on doing and then jumping on that bandwagon. I imagine there'll be plenty of false flags being waved as the summer goes on.
Do I hope that the Jack Butland rumours are just such a false flag? I'm not sure. On the one hand, I really think he's nothing but a sidestep from Simon Mignolet and see absolutely zero point in doing that. There's also the fact that every worthless pundit like Robbie Savage believes that we should bring him in, reaffirming my feeling that we shouldn't. However, I follow Roy Henderson on Twitter and he's been tweeting things lately to make me reconsider what I think about the matter. He's been pointing out some of the underlying numbers that suggest why the club might be interested in the Stoke shot-stopper, with the England 'keeper beating Karius in a number of different areas. Still, I'm not convinced.
Likelihood Rating: 5/10
Christian Pulisic
Whatever happens this summer, Jürgen Klopp will be wanting to add some attacking talent to his team. It's really not that easy to do that, however, with Sadio Mané, Roberto Firmino and Mohamed Salah proving themselves to be the most deadly front three in Europe. We need a player that will be happy to come in and cover any one of them, rather than forging his own place in the starting eleven. That's why the links to Christian Pulisic make so much sense to me. Even aside from the fact that the American could go on to be one of the best ever players from the States and would be the perfect poster boy for FSG, he's still young enough to need some real help in his development. Our manager obviously has links to his current club, meaning that we might have the inside track.
There's also rumoured interest from Tottenham, but my suspicion is that that means we'll just have to pay more for him rather than miss out on him altogether. There's no doubt that he's a real talent already, with that room for improvement being a boon for the likes of Klopp. That he's only nineteen means that he'll likely be understanding of the fact that he won't be starting week-in, week-out, yet when he does come in he can cover any of our front three without too much altering of his natural game. Of all of the players we're being linked with, this is the one that excites me the most and I'm desperately hoping that it's not a saga that drags out all summer.
Likelihood Rating: 7.5/10
Conclusion
This week I haven't even had time to mention Nail Fekir, who is also looking a very likely candidate for a move to Anfield. Even in spite of the World Cup, this is going be a long summer and we're almost certainly going to be linked with countless players such as Fekir as it goes on. Don't waste all of your gunpowder in the first shot, as they say!
Until next week…