The lunch-time kick-off on Saturday sees Premier League action get back underway with a real bang, as Everton arrive at Anfield for the 228th Merseyside Derby. It feels as though there's a lot riding on this one, more than there has been in recent years. This piece isn't a look at this weekend specifically, though; I'll be doing that on my sister site Bet On The Reds after Jürgen Klopp's press conference. Instead it's a thought piece on the derby as a match in and of itself. Has it changed much over the years? Are Everton still the team we want to beat more than any other?
#DerbyWeek ✊️ pic.twitter.com/o2Jq9emyGJ

— The Anfield Wrap (@TheAnfieldWrap) March 27, 2017
There are two things worthy of your time before we go any further. Firstly you should give this hilariously piece on The Anfield Wrap a read, then you should listen to this Evertonian definitely not being bothered about said piece. They'll give you an idea of the rivalry between the two sides that exists today. Both sets of fans are desperately trying to prove that they don't care about the other, when in actual fact we obviously both very much do. That's the way football rivalry works and it's only by pretending that you don't care that you make yourself seem a bit silly. So what is about the derby that brings forth such vitriol?
Personal Stories
I'm sure there are countless Evertonians out there who have their own tales to tell. I'm sure there are Liverpool fans just as guilty of being reactionary as our Blue brethren. I don't pretend that Reds are all saints who have never reacted badly to anything. What I do know is that I'm not an Evertonian and the only stories I can tell from my own life come from the perspective of being a Liverpool supporter.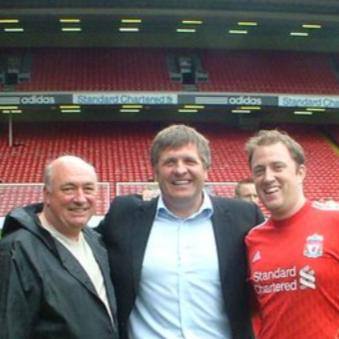 When I was growing up my best friend was an Evertonian. He lived around the corner from me and barely a day went by when we wouldn't go and play football at the end of the road or use jumpers for goalposts out on the street. I didn't care that he was a Blue. One day he taught me a song they used to sing about Bruce Grobbelaar. When I sang it to my dad he just laughed and told me I shouldn't sing that about my team's goalkeeper. I didn't care, we were just having a laugh.
Did anyone see the Liverpool and Everton fans talking on SSN? It's Liverpool fans praising Klopp and Lukaku. Bitters praising just Lukaku 😂😂

— Steve Heighway (@Mywayorthe) March 29, 2017
As we grew older we drifted apart somewhat, as people are wont to do. We went to different universities and led completely separate lives, though we were still Facebook friends and saw each other when back on Merseyside. When Liverpool beat Everton 4-0 back in 2014 I dropped him a quick message saying something innocuous like 'Hiya mate, how are things FOUR you?'. Not my finest work I'll readily admit, but I didn't expect him to reply telling me to 'F*ck off' before de-friending me. Then again, his dead once stormed out of a party at my parents' house because You'll Never Walk Alone came on the stereo, so I shouldn't be all that shocked.
I got a similar, though far less savoury response, response from someone when I was watching the derby in a sports bar in London a few years ago. There was a lad sat in front of me wearing an Everton shirt so I asked him what he thought the score would be. I said that I thought Everton had been playing well and discussed the tactics that David Moyes tended to adopt in such games, wondering if he reckoned that was the right way to go. We had a nice enough chat, typical banter between opposing fans. In the end we beat them 3-0 thanks to a Gerrard hat-trick and by the time the third goal went in he was changing his top, removing his Everton shirt and putting on a normal t-shirt.
As Liverpool fans we should be thankful every minute of every day we are not Evertonians. Can you imagine living with that hate! #lfc

— mainstand red (@mainstandred) March 29, 2017
Obviously my inclination was to give him a bit of banter, so I asked him if he was ashamed to wear his Blue top out in public after that hiding. He replied, "At least we never killed our own, murdering scum". I'll be honest, I was a little taken aback by that response. Aside from it seeming like an over-the-top reaction to a harmless jibe, I wondered what sort of person would use the deaths of innocent people to score points in an argument over football. It's a mentality I couldn't get my head around back then and am still none-the-wiser over nowadays. As I say, I'm sure some United fans have heard Reds mock Munich, but it's something I'll never understand or condone. It's just thick.
Liverpool *Are* More Successful
There's an Everton song with lyrics that go:
"An if you know your history
Its enough to make your heart go-ooooooo
We dont care what the red sh*te say
What the f*ck do we care
Cause we only know
that there's gonna be a show
when the Everton boys are there".
Yet if you do know your history then you'll know that Liverpool are more successful than our neighbours on every front. Eighteen top-flight titles to their nine; Seven FA Cups to their five; Eight League Cups to their zero; Five European Cups to their zero; Three UEFA Cups to their zero; we've even won the Charity Shield six more times than they have. Whatever excuses they come up with, however they try to paint it as not being a level playing field, our trophy cabinet has got significantly more silverware in it than theirs.
Aaron Lennon standing next to Everton's trophy cabinet. #TweetAnEvertonPic pic.twitter.com/IOfNhzxqd1

— – (@AnfieldRd96) March 28, 2017
You might have thought that the pendulum had swung the other way in recent years. After all, we have only won one trophy in the last decade. Manchester United have, much to my dismay, knocked us off our 'perch' and the Blues have been given a chance to overtake us whilst we were on our knees, fighting off owners that were bleeding the club dry for money and having to put up with Roy Hodgson as our manager. Given that they're convinced of their superiority, shouldn't they have got ahead of us and stayed there? Well, since Rafa Benitez's arrival back in 2004 they finished higher than us in the Premier League just three times in twelve seasons.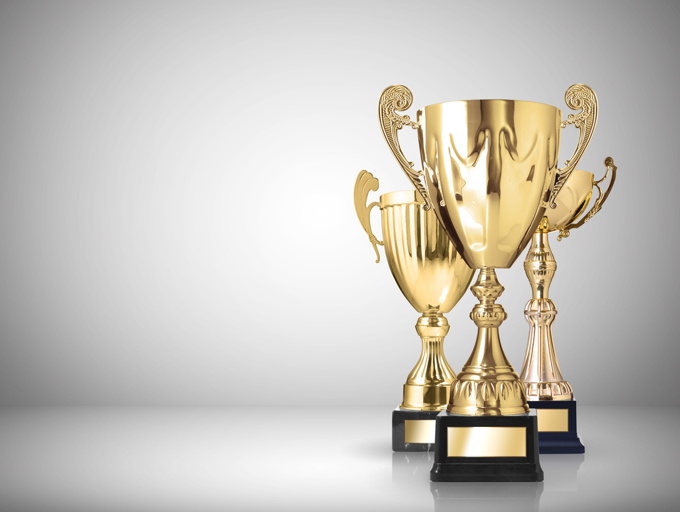 Even when it comes to the Merseyside derby they haven't exactly been able to demonstrate their superiority; the last time they beat us in both games in the same season was back in 1984-1985. That in itself should be an embarrassing statistic to them, but the last time they beat us at Anfield was in 1999. It has been nearly eighteen years since Everton won a game at Anfield. To give you some inkling of how long ago that was, Ben Woodburn may line up against them on Saturday and he wasn't even alive when they last left our place victorious. It's been six and a half years since they won a derby of any description.
The Ev are going to win one of them eventually you know

— Michael Lennon (@Soz_abar_me) March 27, 2017
Bearing all of that in mind, it's no wonder they're bitter about us.
For Everton, those results hurt and with every passing year when they don't change the record the history of the game weighs more and more heavily on their shoulders. Whatever their fans might want to believe, the two clubs have different long-term ambitions; Liverpool strive to win the Premier League, the Blues are desperate to win a game of football at Anfield. Equally, though, as every year goes by without them winning it becomes something of a challenge for Liverpool's players. Can we maintain out excellent record against them? That, perhaps more than anything, is what drives the fans on. Everton aren't a club we're bothered about in league terms any more than West Ham United are, yet beating them matters for our pride and the ability of Liverpool fans to walk into work with their heads held high and a slight smirk on their face.
Has It Changed Over The Years?
I honestly couldn't tell you whether things have changed much over the years, as far as the fans' attitude towards each other are concerned. I know that in 1984 both sets of fans joined together in singing, "Merseyside, Merseyside, Merseyside" as they competed in the League Cup final at Wembley. It was one of the things that earned it the nickname of the 'friendly derby', with families split down the middle according to allegiance. Somehow I can't imagine that happening nowadays.
Anti-Sun banners outside Everton's ground this afternoon, relating to their treatment of Liverpool fans after the Hillsborough disaster pic.twitter.com/73HmvcWcrL

— UNILAD Football (@UNILADFooty) March 18, 2017
Everton have always been brilliant over Hillsborough, so I've been disappointed in recent years to hear some of their contingent joining in the Manchester United song of 'always the victim', which is a clear reference to the disaster. Hopefully that sort of nonsense is nipped in the bud quickly as we move forward. Ultimately we're two sets of fans not only from the same city but the same area within that city. We play our games in their former stadium, for goodness sake. The lad who I knew when I was younger had a Liverpool fan for a granddad. Of course I want us to beat them every time we play each other, but it's important to remember that jokes and 'banter' between the two sets of supporters should always remain on the right side of friendly.
May relations between both our sets of fans remain cordial and may they never win another game at Anfield. Is that too much to ask?