We're now just eight days away from Liverpool's first game of the 2016-2017 Premier League season. The time when the preparatory period comes to a close and the serious stuff begins. So what kind of month has it been?
Jürgen Klopp has bought seven players to date. Some of them, such as Mané and Wijnaldum, are likely to be for the first XI and definitely for the first team squad. Others, like Grujic and Ragnar Klavan, are either players for the future or back-up players that may or may not be called upon as the season goes on.
This time last week I was telling you how Klopp had said that he was probably done as far as his transfer activity was concerned, but I also said that that could change. Low and behold just a few days later and the manager confirmed that he could yet dip back in before the window closes.
That statement caused relief for a number of Liverpool fans who are desperate for the club to sign another left-back and a defensive midfielder, but I'm not convinced that their relief is going to be all that long-lasting. For starters, Klopp has shown no interest in getting in a left-back other than as cover for Moreno, with the manager also seemingly not at all bothered about having a defensive midfielder at all.
Marquee Signings
I've been really interested to see how some Liverpool supporters are viewing this window as a disappointment. More than a few have suggested that our singings haven't been good enough and that this is another poor transfer window by the club.
Sufficed to say I completely disagree. Ultimately the most important thing that a manager can do is to recognise the weaknesses in his squad and do the best that he can to mitigate them. Klopp has done exactly that, bringing in a new goalkeeper as a major priority and adding pace to a side that was criminally lacking in it last time around.
He's also acknowledged that we had major defensive issues last season and so he's brought in the third best defender from the Bundesliga according to Bild and the captain of Estonia. It is Matip that I'm most excited about and I'm convinced that Liverpool supporters would be far more interested in if he'd cost £25 million.
I'm not sure what a marquee signing is, to be perfectly honest. It's a term that is bandied about on a regular basis by people who are determined to belittle the club's work in the market, but what is it? Is it about the money spent? Are LFC fans less than impressed by Matip because we signed him on a free? If so that's ludicrous, given the number of excellent players who have moved between clubs having let their contracts run down. Both Michael Owen and Steve McManaman were decent players when they headed off to the Bernabéu, for example.
Perhaps it's not about the money spent but is instead about the name, but even that comes with some qualifications. Had Sadio Mané put in precisely the same performances that he had done last season in a Borussia Dortmund shirt, say, then Liverpool supporters would be on the streets celebrating his signing. Instead there's a sniffiness to the whole thing based around the fact that he played for Southampton.
📸 Not a great deal to tweet about so far, but here's Sadio Mane in action… pic.twitter.com/0S7lFw3tjr

— Liverpool FC (@LFC) July 31, 2016
Klopp has made all the right noises recently about being happy with the budget he's been given, but others have quite rightly suggested that if he was told he could spend £200 million this summer then he wouldn't be complaining. I'm sure that's right, but I wonder who he would sign even if he had that sort of mega budget? Would we be involved in the conversation over the Paul Pogba transfer, for example? I'm not convinced.
I'm also not sure that Klopp sees himself as that sort of manager. He takes pride in the development of players and, for better or worse, might feel as though he's cheating by spending endless sums of cash. I for one would feel the same way. Pep Guardiola impressed at Barcelona but at both Bayern Munich and now Manchester City he's followed the José Mourinho method of essentially buying success. Offer me that choice at Liverpool and I'd be loathe to take it.
Who Should We Have Bought?
When Liverpool fans complain about the club's lack of a Marquee signing this summer I'm intrigued to know who they wish that we'd bought that our rivals have snaffled up instead. Granit Xhaka looks a good signing but I'm not sure I understand how he massively improves Arsenal. There's no evidence to suggest that Michy Batshuayi will be a game-changer for Chelsea, either.
Along the M56 and only City have me particularly worried. No one had even heard of Eric Bailly before United signed him, whilst Zlatan Ibrahimovic is 35 this year and on obscene wages. He'll score goals for them, but he isn't the player he once was. As for Henrikh Mkhitaryan, Klopp has worked with him before and the player wasn't exactly complimentary of our new boss after he left the Westfalenstadion. We would definitely have been part of the conversation had the manager thought he would add much to our squad. As for Pogba, I think my thoughts on him are clear. A good player who might make a difference, but £100 million for him is just nonsense.
Paul Pogba will reportedly complete his move to Manchester United today. Finally. (Source: Telegraph) pic.twitter.com/sGbZKBoAMo

— Transfer News Live (@DeadlineDayLive) August 4, 2016
There are only three players I would have liked us to have signed. N'Golo Kante is a brilliant player who will make Chelsea very hard to beat and was a huge part of the reason that Leicester won the title last season. Ilkay Gundogan was excellent for Borussia Dortmund, but once again you feel there must be a reason that the manager didn't try to bring him to Anfield this summer.
Finally there's Leroy Sane. There's no question that he's an extraordinarily talented young player and he could be really impressive for City. Him and Sterling on the wings will be too much for plenty of Premier League sides. Yet he is young. He's only 20. If we had signed him there would be plenty of people complaining that once more the club had opted for potential over proven quality, regardless of how much potential was on offer.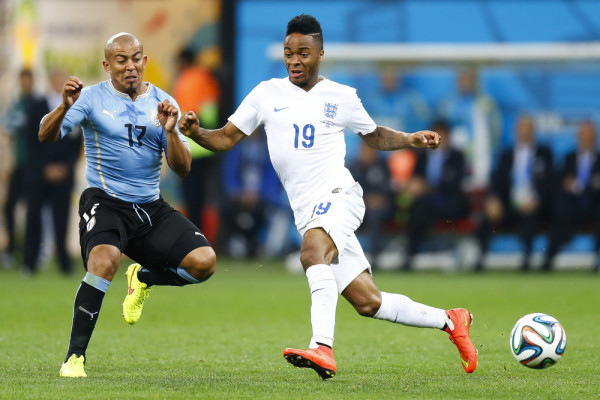 It's easy to complain about the club's 'lack of ambition' or the manager 'not being backed in the market', but it's another thing entirely to say what the club should have done differently. Making moves in the market to appease supporters rather than giving the manager what he asks for is a dangerous way to operate. I'm also very much of the opinion that players should be given time to settle before supporters decide that they're rubbish, but that's just me. The lack of enthusiasm around the signing of Wijnaldum, for example, seems to be because he didn't score an away goal last season. Is that really a thing? Does playing for a depressed Newcastle side under Steve McClaren really compare to being part of a positive minded Liverpool team under Klopp? Not for me.
The Runners And Riders Of The Rumour Mill
Klopp's declaration that we could dip back into the transfer market has allowed the usual rumour merchants to kick back into gear for clicks and numbers. We're hardly guilt free from such a thing, of course, but then we've done the dirty work so that you don't have to!
The Out That's Now An In
Lucas Leiva
When Donald Trump becomes President and the world as we know it ends in nuclear war, only one thing will be the same: Lucas Leiva will still be at Anfield. The defensive midfielder has had more stays of execution than a cat on death row, with manager after manager threatening to get rid of him only for the player to live to see another day. It appeared as though his luck had finally run this summer as Jürgen Klopp was prepared to let him leave for Galatasaray.
Then injuries to Matip, Gomez and Sakho struck and the German was forced to reconsider his position. The Brazilian will probably be plying his trade at the Turk Telekom Arena by the start of September, but never say never with Liverpool's midfield equivalent to a cockroach.
The Rumours
The admission from the manager that we could yet sign another player has seen some amusing developments in the papers. No one is quite sure what sort of position the manager thinks needs filling. The fans all want a left-back and a defensive midfielder, whilst the manager is probably thinking of bringing in another defender. Meanwhile the tabloids will mention anyone and everyone that they think will earn them your attention. Here's the list of the suspects:
Joao Mario
Rumours remain to circulate that we're looking to bring in Joao Mario from Sporting Lisbon. This one strikes me as being utterly nonsensical, especially as the Daily Express are claiming that we're doing it to 'replace Joe Allen'. Why you'd let the Welshman leave for £13 million after he impressed at the Euros and then be willing to spend in excess of £33 million for his replacement is beyond me. The rumours are coming from the player's dad who also seems to be suggested that Real Madrid, Inter Milan and Paris Saint-Germain are also interested. I'm far from convinced.
Thomas Vermaalen
Another player who we were linked with earlier in the summer has now been brought back into the fray. Once again we turn to the Daily Express as the source of the story that The Reds are keen to sign Thomas Vermaalen. The former Arsenal man made a move to Barcelona in 2014 but has only made 11 appearances for the Spanish since then. The Belgian's game time has been limited because of hamstring injuries, so why on earth Klopp would bring him in as cover for players who are suffering injury problems hasn't been explained by anyone.
Mattia De Sciglio
Another defender whose name is being mentioned in the same breath as Liverpool is AC Milan's Mattia De Sciglio. He will almost certainly end up leaving the San Siro this summer and his agent, Donato Orgnoni, has suggested he's been linked with loads of clubs. Now De Sciglio is a signing that has piqued my interest because he's a defender who can play on either side and that's something the Reds could very much do with heading in to the new campaign. Though Nathaniel Clyne is dependable you never know when injuries might strike and Moreno might not get injured but isn't that dependable. The 23-year-old is available for about £16 million, according to reports.
Moussa Sissoko
Yet another name that keeps cropping up with links to Anfield is Moussa Sissoko. Another player who makes Liverpool fans shake their heads and slag off the transfer committee, Sissoko was poor for Newcastle last year. In my opinion, though, he's proof of what I was saying earlier about a player playing under Steve McClaren at a doomed Newcastle being an entirely different proposition from a lad who's in a positive environment with a manager he trusts and can learn from. For evidence, see his performances for France at the Euors. He looked like a phenomenal player and if that's the Sissoko we sign then I won't mind at all. £35 million is the rumoured price tag, however, and I think that's far too much money for him.
Until next week…